According to a recent study by the ASEAN Studies Centre, the Philippines has the lowest COVID-19 response approval rating among ASEAN countries.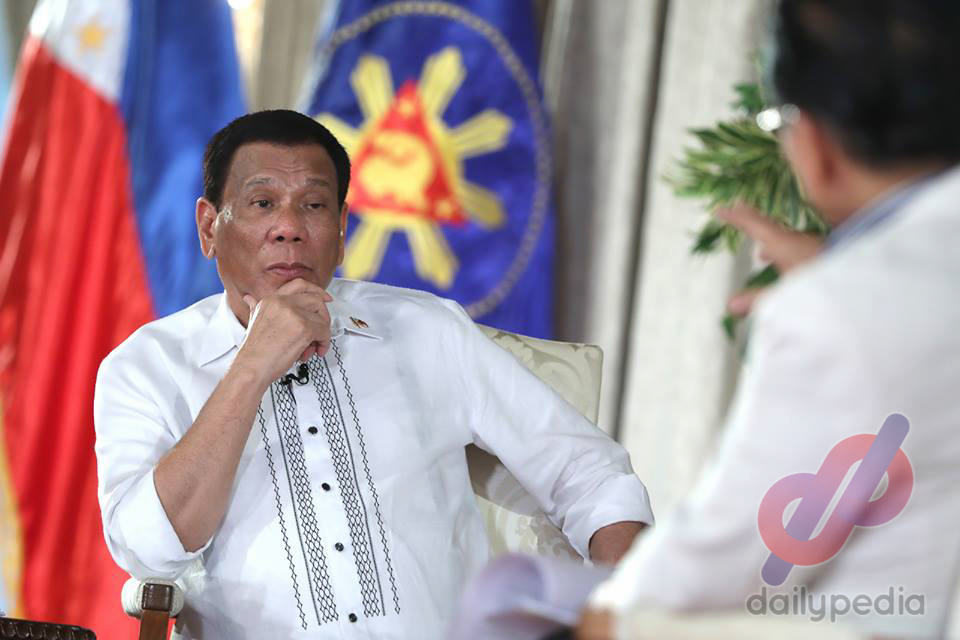 The online survey was conducted from November 18, 2020 to January 10, 2021 and had 1,032 respondents from all ASEAN members.
17.9% of Filipinos "strongly disapprove" the government's response to the pandemic, the highest disapproval rating in Southeast Asia.
53.7% of Filipinos also reject the government's COVID-19 response. Indonesia came it at second with 50.4% of respondents expressing tremendous disapproval at their government's handling of the health crisis.
According to the survey, 72.2% of Pinoy respondents say the government should "encourage more scientists and medical doctors to contribute to public policy discussions and heed their advice."
The numbers do not surprise many as Duterte and his people showed that there exists a certain level of incompetence in handling the pandemic.
the Philippines is regarded the worst in responding to COVID-19

I'm not surprised. kudos to vietnam

— Miyoshi (@Akane_Miyoshi) February 11, 2021
Duterte's leadership has been questioned many times before, with former supporters regretting ever voting for him in 2016.
Philippines now is already the WORST country in Asia, both COVID response & economic performance taken into consideration. It cannot possibly get worse than this. Even a public administration UP student would have handled this crisis better than Duterte did.

— Aron (@aikonriche) February 4, 2021
Pulse Asia's previous survey could've been staged to make Duterte look good, netizens say.
So ano iyong high approval rating ni Duterte na nilabas ng Pulse Asia?https://t.co/qC0BcJmhQ1

— … (@johnatmorales) February 11, 2021
And Duterte's got a high approval rating, they said. 🤡 https://t.co/YrsAaKH6cg

— Andrei Marasigan 🇵🇭 (@Dreifinition) February 11, 2021
Duterte's supporters, for some reason unknown, still believe he is the best leader any country could ever have, but his accomplishments say otherwise.
Huh?, but approval rating of Duterte is 93% ??? Isn't he the best President of the solar system???

— Staysafe (@tolits06604172) February 11, 2021
Previous surveys suggesting Duterte has a high approval rating were clearly staged and fake.
Ilalabas nyo na ba ang survey na may 99.99999% approval rating si Duterte, @pulse_ph at @SocialWeatherPH ??? https://t.co/telhpUaV82

— Trapper Dan MD (@LasonDoc) February 10, 2021
This only shows that survey firms here in the Philippines is fallacious – BIG LIE!

So, there is no 91% approval rating but dismal majority of how the pandemic has been handled. Hoping for this regime to end soon so as our misery. Let's hope for better government in 2022. 🙏🇵🇭

— CatLover😻 (@OnaiskiLabsCat) February 11, 2021
The disparity between the 91% approval rating of Du30 from Pulse Asia and the 0.5% public approval of the government handling of the pandemic for the Philippines (from the State of Southeast Asia) is really telling of a story of idolatry

— Keith (@kitokun_) February 11, 2021
Bayan Muna Rep. Ferdinand Gaite also said that the government's response has been a complete failure.
President Rodrigo Duterte's COVID-19 task force is headed by mostly retired military generals while he is briefed by health experts on what the government should do next to fight the pandemic.
Health experts also expressed disapproval at how Duterte's task force made decisions in relation to COVID-19.
Also, 58.3% of the respondents want the government to "invest in early warning systems for pandemic outbreak" and on research for testing and development of vaccines.
Another 30% believe that people who have been impacted the most by the pandemic should receive better financial aid. A similar number of respondents want to see "politicians and public servants should observe public health measures, instead of flouting them."
One instance was when former Metro Manila police chief and current PNP chief Debold Sinas went and celebrated his birthday in spite of the implementation of strict health measures by the government.
But overall, a surprising 60.7% of respondents approved of the government's handling of the pandemic in the country.