While netizens are still puzzled at the thought of the Inter-Agency Task Force for Emerging Infectious Diseases (IATF) putting their trust on CoronaVax, another major blow against the Chinese-made vaccine has appeared on social media.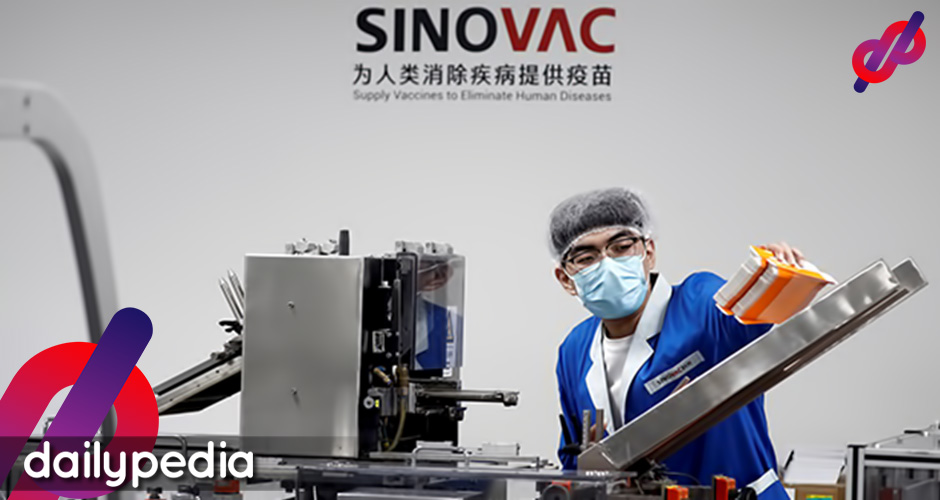 Netizens have been sharing reports from countries like India and Indonesia—two countries who have also acquired Sinovac's COVID-19 vaccine—detailing how they got their CoronaVax doses at one-third of the price the Philippines got per dose.
Sinovac (per dose):
🇮🇳 INDIA = RS 1027 = PHP 674.79
🇮🇩 INDONESIA = IDR 200,000 = PHP 682.85
🇵🇭 PHILIPPINES = PHP1814.75

Tanong lang po, bakit kaya THREE times more expensive Sinovac natin? Mahal ba shipping? Or may kick vac? 😰😰😰 pic.twitter.com/kTyIk9pBta

— 范鴻志 RICHARD JUAN 홍준 (@richardjuan) January 14, 2021
Guys, may bago na namang issue oh! pic.twitter.com/MM0j7zkjuk

— V 🏳️‍🌈 #StopPoliceBrutalityPH (@the_pearl_lover) January 13, 2021
sa indonesia bentahan ng sinovac, 681 + pesos

dto sa pilipins bentahan ng sinovac, 3600+ pesos.

sinokikikvac?!

— Ka Badong (@ka_badong21) January 13, 2021
Ang presyo ng Sinovac vaccine sa Indonesia ay P682 lang. Pero pagdating sa Pinas, ito ay himalang tumaas ng P3,630 na?

Ay grabe, mahigit 5x ang tongpats?

Tapos umorder na sila ng 25-M doses so tumataginting na P74-B ang kita nila!

Aba, kumikitang kabuhayan!

Balato nman jan!

— Leisbeth Recto (@leisbeth_recto) January 13, 2021
Price-per-dose numbers in India and Indonesia for CoronaVax, according to reports from India Today and The Jakarta Post, are at 1,027 Rs and 200,000 Rp respectively.
That's P675 in local currency for India's price and P684 for Indonesia's based on exchange rates from popular foreign exchange rate website XE.com.
Reports in the country, on the other hand, have placed a single dose of CoronaVax at almost three times that price.
Roque, in his online briefing held on Thursday, January 14, would claim that the Philippines got its CoronaVax doses at a BFF or best-friend-forever price.
"I'm not at liberty, but I can say na sa lahat ng o-order-in natin, hindi po pinakamahal ang Sinovac… pangatlong pinakamahal po siya among the six brands," said Roque.
He would also highlight how China can essentially "fix prices" as a "communist" country thanks to their prices being driven by market forces.
Pfizer gets green light; Sinovac cannot even complete requirements
Netizens, however, were still not convinced, especially when news broke of American firm Pfizer securing an emergency use authority (EUA) for its COVID-19 vaccine.
So in the end, Pfizer secured FDA emergency use authorization first.

Who was it who said we'll have to wait if we want Pfizer vaccines?

What's the argument now for choosing Sinovac? https://t.co/PwQeDrkQWL

— Mike Navallo (@mikenavallo) January 14, 2021
According to the Food and Drug Administration (FDA), Pfizer-BioNTech's COVID-19 vaccine is the first to secure an EUA through Executive Order No. 121 s. 2020.
In a statement, FDA Director General Eric Domingo said one of the factors for the approval of Pfizer's EUA is its high efficacy rate of 95% from its phase 3 trials.
Domingo, however, would warn the public that the EUA does not mean Pfizer's vaccine will be available for purchase, as it is different from a Certificate of Product Registration.
He also warns the public against non-health professionals administering the vaccine, as the roll-out of the vaccine worldwide has identified "severe allergic reactions" in select individuals.
Pfizer applied for its EUA back in December 2020.
Sinovac, on the other hand, only applied for its EUA on January 13, though approval for Sinovac might be delayed due to its lack of results from phase 3 trials.
Sinovac phase 3 trials in other countries have registered efficacy rates only up to 78%, with Brazil registering the lowest so far at 50.4%.