Following mounting criticism from the public after his visit to Bantayan Island last Friday, an event where health protocols were visibly broken, Presidential spokesman Harry Roque decided to attack Vice President Leni Robredo for also flouting such measures.
Photos show people compressed together, but Roque reasoned that community quarantine protocols allow mass gatherings.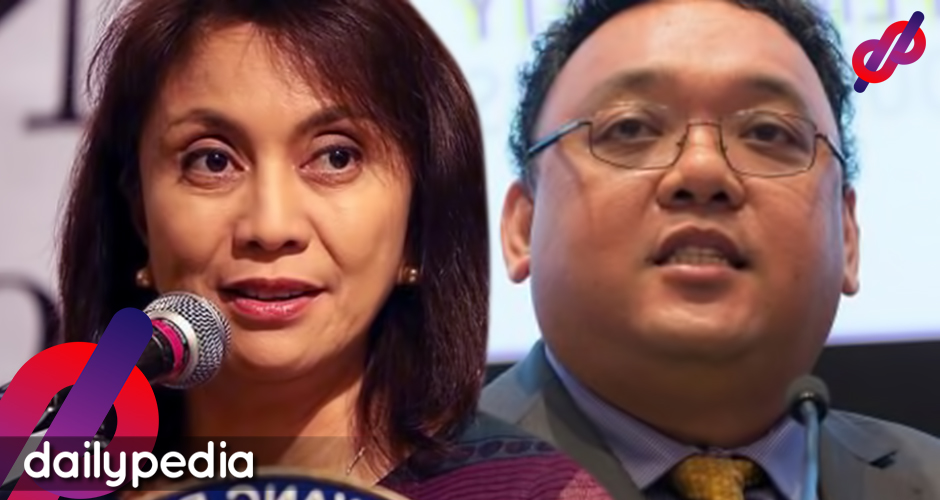 During a virtual briefing on Tuesday, the COVID-19 task force spokesman took the opportunity to deflect blame for the incident to everyone from the local government, the attendees, and even the media.
"I reminded the crowd, I scolded them because I said 'You need to wait for the vaccine because that is what the president wants'," Roque said said in a virtual briefing on Tuesday.
He said he had no control over the event as he was only a guest, but ordered local officials to end the event and it eventually did in "less than an hour."
Roque then showed pictures of Robredo shaking hands with typhoon victims as he questioned why the media failed to report said health protocol violations.
"What hurts my feelings is [they are] taking a stab at me….Why is it always me being attacked by Inquirer or ABS-CBN? How come when it was VP Leni shaking hands, wasn't that a violation? My request to the media is to be fair," he said.
Barry Gutierrez, Robredo's spokesman, went after Roque for pointing fingers.
"I look forward to the day when officials in this administration can be accountable, accept responsibility and commit to doing better, instead of bashing the VP every time the Filipino public call out shortcomings," he said.
"But I'm not holding my breath. Nagpa mañanita ka sa beach tapos si VP pa rin itututo mo? Wow," Gutierrez added.
Roque's strategy to deflect blame was not effective as netizens went on the attack.
At least si VP nagbibigay ng tulong sa mga biktima sa flooding while si bading nagpaphoto op lang!

— anna collins (@annacollins52) December 1, 2020
Last month, while Robredo was providing assistance to typhoon victims, a video of Roque karaoke singing in Baguio City went viral on social media. He defended himself saying it was just a way for him to unwind.
One word for Roque: HYPOCRISY.

— Fritzie Bayrante (@FritzieBayrante) December 1, 2020
Roque's event intentionally wanted to draw crowds, while Robredo's was filled with typhoon victims, a huge difference, says a netizen.
The Dolphin Guy and his friends INTENTIONALLY initiated the mass gathering, while most of VP Leni's crowds were already in the evacuation centers out of necessity…hindi sila ang nag-ipon ng tao. That's the BIG difference. Maliban pa of course sa waistline nung isa! 🤡🤡🤡

— Emman PV (@emmanpv) December 1, 2020
https://twitter.com/BlackSpecOps/status/1333794853289803780?s=20
harry roque, probably:

"bakit ayaw ninyo akong mahalin? gusto ko talagang mahalal. walang partylist sa senado." pic.twitter.com/WAFbtGtXUK

— Lakan Kildap (@Lakan_Kildap) December 1, 2020
Netizens are not buying whatever Roque is trying to sell.
Harry Roque is whining why he is being targeted more than Leni Dumbredo by MSM. Simple, Leni is paying them. Common we are not that stupid.

— Zen Nepomuceno (@KUglyton) December 1, 2020
Maybe Roque should just man up and admit his situation, there'd be more dignity in doing so.
Don't justify your mistake Secretary Harry Roque by pointing out others.

Only an immature person, one who doesn't take resposibility for his/her action does that.

Kapag mali, mali.

— Deo Enalpe (@deoenalpe_phl) December 1, 2020
Si Harry Roque yung tipong ilalaglag niya yung kakampi niyang imposter sa Among Us kahit siya lang yung nahuli na pumatay 🥴 https://t.co/RqJRyOq7U5

— "Honestly" out now on all platforms (@pikabusta) December 1, 2020
Umamin kana Harry Roque. Side job mo talaga pagiging clown!

— Thomas Mendoza (@itstomasmendoza) December 1, 2020
HARRY ROQUE IS A JOKE

— STREAM MMMH!!!!!!!!!!!! (@JehSahh) December 1, 2020