Vice President Leni Robredo doesn't seem fazed after a student from the University of Saint La Salle (USLS) spewed indecent remarks against her.
21-year-old Jonhrey Apellido on Facebook said he'd like President Rodrigo Duterte to have sex with Robredo so she'd come to her senses and become a lot smarter.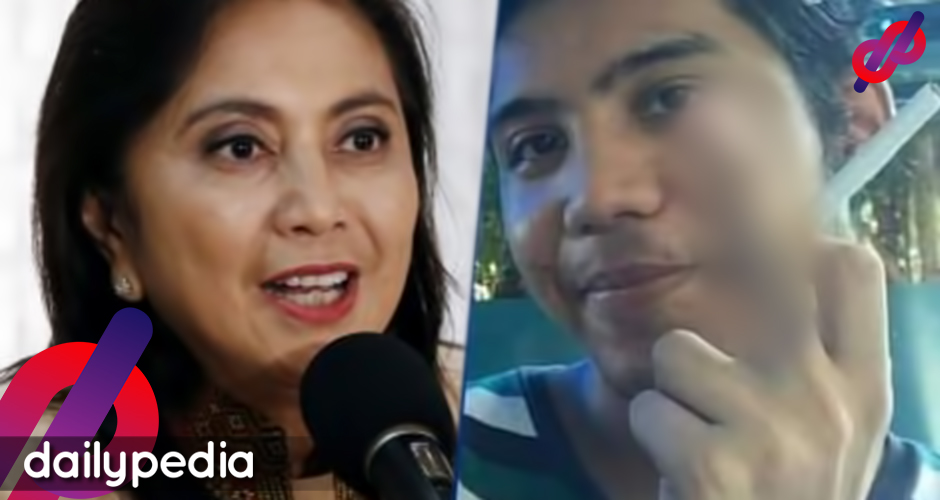 "Kantutin mo si leni tatay digong para mataohan nayan kulang sa dilig yan kaya nagiging bobo," he said in a comment that went viral all over social media.
He was attacking the fact that Robredo is widowed and still has no known lover ever since her husband died in a plane crash.
But the vice president was not be affected by his comments, and actually falt sorry for his family.
She said he is a disgrace to his family and the people he admires.
"Leaders who bring out the worst in people are not what our country needs," she said in a response to Enchong Dee's tweet saying that Apellido's life might be ruined forever.
Just saw this now. Hindi naman ako ang nabawasan. Yung na dadamage ng mga ganitong comments ay yung pamilya na pinanggalingan ng mga taong katulad nito, at yung mga lider na iniidolo nila. Leaders who bring out the worst in people are not what our country needs. https://t.co/IqKhu54vaa

— Leni Robredo (@lenirobredo) November 29, 2020
Philippine Commission on Elections Commissioner Rowena Guanzon thinks employers shouldn't even consider hiring Apellido. She was also surprised to find out that they both hail from Negros Occidental.
No one should hire this guy. ever. and he is from Negros Occidental? what foul language, and a dirty brain. hurnal ka . hurnal. https://t.co/BCWbnz2nrw

— Rowena Guanzon (@rowena_guanzon) November 29, 2020
The USLS said it's now investigating Apellido for his remarks, which he denies ever making.
Dr. Annabelle Balor, the university's Vice Chancellor for Academic Affairs, said, "The earlier FB post associated with Johnrey Apellido, a BSIT 1st year student, has been deemed both alarming and upsetting by so many including our alumni.
"Although he (Apellido) is saying that he did not make the comment, which was allegedly put together by another person, he is not entirely free or spared from the responsibility of having participated by making similar comments, which is not remote, as can be surmised from the kind of personal photos he puts on his FB account," the USLS's office of the chancellor for academic affairs said on Monday.
"We are doing our best to correct such behavior without condemning the one who has erred, the process of finding out is still ongoing. We appeal for your patience and understanding even as we continue to undertake measures to resolve this matter," it added.
Apellido then issued a public apology last Saturday on Facebook.
"The controversy involving myself in the social media post against Vice President Leni Robredo created a tremendous impact on my family, VP Leni and her loved ones, and my institution, the University of St. La Salle. I am deeply sorry for everyone who was offended or insulted, especially for VP Leni, by the malicious remarks. I commit to participate in the ongoing investigation conducted by the university to determine the truthfulness of the FB post that is credited to me.
"I also received criticisms from fellow students, the public, and even the alumni of my institution, which also affected me emotionally and psychologically these past days. I realized the value of being extra tactful and prudent in everything that I do and of safeguarding my social media account". he added.
He hopes "that this controversy will be cleared soon.
"But I am hoping that you could find forgiveness and space for me to prove my innocence, as I yield to the just and humane process the Office of Student Affairs is facilitating. As a university student, from now on, I am taking full responsibility for my words and actions," he said.