Australian doctor Adam Smith, better known by his YouTube channel Doc Adam, is going after fellow doctor Farrah Agustin-Bunch's products once again, but this time he has the Food and Drug Administration's orders to back him up.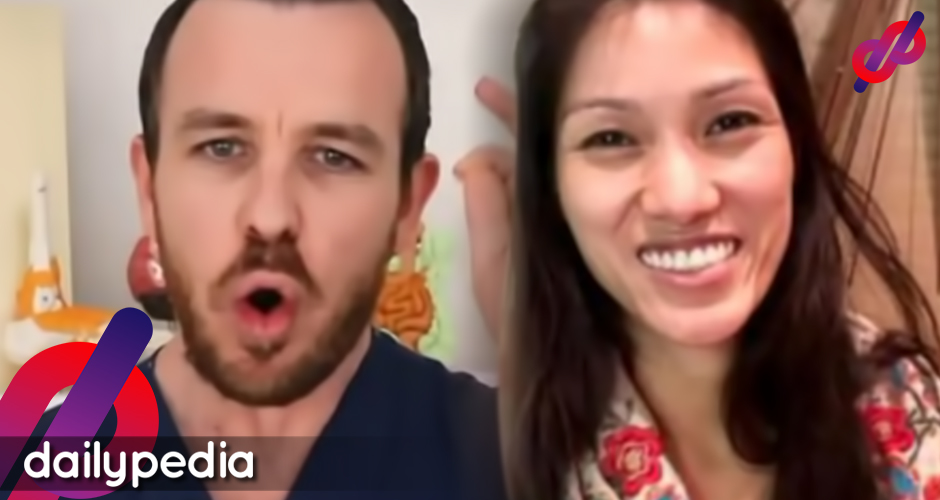 Doc Adam in a tweet urged his followers to avoid products that have been prohibited by the FDA from being bought and sold due to a lack of permit. Five of those products are being sold by Agustin-Bunch.
So eto na nga, @FDAPhilippines have issued warnings regarding 5 of Dr. Farrah's products. These products AY HINDI DAPAT BILHIN AT IBENTA. Simple lang ang dahilan, wala silang permit at hindi ito dumaan sa evaluation process ng FDA. pic.twitter.com/rvk5WlAXsV

— Doc Adam (@docadamsmith) November 29, 2020
According to the FDA's food advisory on its website, the agency "verified through post-marketing surveillance that the abovementioned food products are not registered and no corresponding Certificates of Product Registration (CPR) have been issued.
"Since these unregistered food products have not gone through evaluation process of the FDA, the agency cannot assure its quality and safety.
"All Law Enforcement Agencies (LEAs) and Local Government Unit (LGUs) are requested to ensure that these products are not sold or made available in the market or areas of jurisdiction," it said.
Doc Adam also warned Brilliant Skin Essentials that they should stop selling Agustin-Bunch's products before they get caught.
https://twitter.com/docadamsmith/status/1332937368827961344?s=20
Doc Adam then uploaded a video titled "Goodbye Dr. Farrah" in which he poked fun at Dr. Farrah.
Last October 14, Doc Adam told his millions of followers that he'd be leaving social media after Agustin-Bunch filed lawsuits against him. In addition, he said he had received death threats and letters from lawyers.
It all started when he made a video called "The Worst "DOCTOR" advice in the Philippines" wherein he refuted Agustin-Bunch's advice on using alternative medicine practices to cure various illnesses like swelling on the body.
She said that if someone was suffering from swelling, all they had to do was apply a "cabbage compress."
"So the cabbage, get one leaf, put them in hot water, and then just compress it on the affected area," Bunch said.
Doc Adam advised against doing so.
"After you have seen her video, and you have a major illness, like heart failure or liver failure, instead of showing that to a doctor, you just put cabbage [compress] on your body. That's not good, my friend," he said.
He also questioned whether she really graduated from Harvard University because her name wasn't' on the graduates' list. Instead, Agustin-Bunch has a Certificate of Completion of a 5-hour course in Evidence-based Optimal Nutrition: The Quest for Proof which can be taken from the said institution for $49.
As of October, Harvard is no longer mentioned on her Facebook page.
In 2018, The Dr. Farrah Agustin Bunch Natural Medical Center in Tarlac closed upon the FDA's order due to the selling of unregistered health products.
"We again conducted a test-buy and purchased an item which we sent to the Center for Food Research and Administration. We confirmed the owners did not register their products after the first notice. They did not follow regulations," said Allen Bantolo, acting chief of the FDA regulatory unit.
Other questionable claims by Agustin-Bunch include eating chili peppers when having a heart attack, consuming garlic to combat cancer, using her "Pixie Dust" to treat diabetes and hypertension, and using her vitamin C product "Boston-C" to cure just about anything.
The Boston-C website claims that "Boston-C Herbal supplements are really effective in combating stage IV cancer diseases when simultaneously used with chemotherapy, cobalt or radiation therapy…Ninety percent (90%) of tumors disappeared in just 10 days of accelerated treatment. tumors of any size could disappear completely even before the treatment is over…. BOSTON-C Herbal Supplements have also been able to heal Prostate, Bone, and Brain cancers, Bronchial Asthma, Cirrhosis of the Liver, Diabetes Mellitus, Edema, Sinusitis, Emphysema, Hemorrhoid, Rheumatoid Arthritis, Viral, Bacterial Infection, and Psoriasis; as well as hasten the recovery of people who have suffered from a stroke and rehabilitate the kidneys of those undergoing dialysis. . . This God-given supplement can cure all illnesses that science or modern medicine cannot cure."
Doc Adam meanwhile hasn't been accused of selling unregistered products. He sells health-related products which consist of low-carb and low-sugar food staple alternatives such as quinoa, chia seeds, nuts, black rice, and red rice.
He was able to learn the Filipino language thanks to his medical missions in the country.