Rescue efforts have been once again carried out by the Office of the Vice President (OVP) for people affected by Typhoon Ulysses.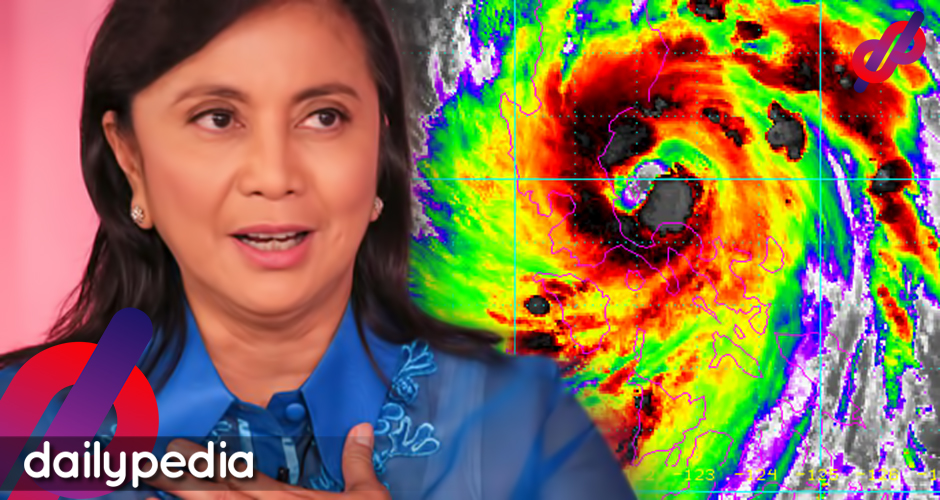 On Twitter, Vice President Leni Robredo requested for rubber boats be handed over to LGUs "overwhelmed" with rescue calls.
Muntinlupa Mayor Jaime Fresnedi offered to lend two rubber and was thanked by Robredo, who asked for more who do the same.
All calls for rescue are noted and sent to the different rescue teams. Thank you to Mayor Fresnedi of Muntinglupa for offering to lend their two rubber boats. We're looking for more who can lend.

— Leni Robredo (@lenirobredo) November 12, 2020
She reported that rescue operations were happening at the Marigold and Estrella Heights subdivisions in Rodriguez, Rizal on Thursday.
Another report said that the Army and Air Force personnel helped rescuers save a stroke patient who was eventually administered oxygen before being brought to the hospital.
Robredo said "many people were trapped by floodwaters inside their houses" in Bicol, which was just recently destroyed by Typhoon Rolly.
Spent the entire night answering calls for rescue in Bicol. Many people trapped by floodwaters inside their houses. Complaints that they were not warned enough. Same thing is happening here now -Marikina, Rizal, etc.

— Leni Robredo (@lenirobredo) November 12, 2020
"Complaints that they were not warned enough. Same thing is happening here now -Marikina, Rizal, etc," Robredo said.
Meanwhile in Camarines Norte, two have already lost their lives, four are missing, and eight more are injured. The number of casualties could go up as time goes on.
More than ten areas in Luzon are under Tropical Cyclone Wind Signal No. 2.
PAGASA  said Typhoon Ulysses just passed by the West Philippine Sea.
Netizens praised Robredo for always being there when needed by the Filipino people.
You know that VP @lenirobredo is on top of the situation, since last night, and without photo ops ha.

Yung isa dyan, late na nga dumating, ang una pang inatupag, aerial inspection??? Nagbitbit pa ng aso???

— Sogie Alcasid and Aya #SogieEqualityBillNow (@claudiopoy) November 12, 2020
Despite doing relief ops in Bicol, our VP @lenirobredo is marshaling support for relief in other areas hit by Ulysses. @VPPilipinas is here for all Filipinos in need. Borrowing a phrase from a friend – #KayLeniLumapit and let's help! https://t.co/PhyxvPPYxw

— Leah Navarro (@leahnavarro) November 12, 2020
leni robredo has been helping our fellow citizens silently. While that man, with all the publicity that he has, tend to joke on serious matter. #LetLeniLead pic.twitter.com/9fvuvfUy5t

— ًdoc (@LUSTR0USLILI) November 12, 2020
At the same time, they criticized President Rodrigo Duterte for being late again with his briefings on calamities.
Responding to criticism that he's missing in action as #UlyssesPH floods Luzon, Duterte says he'd like to be on the scene of disaster but he was told he can't because they (his security detail) can't let him die. The clamor, however, was just to hear from him. #NasaanAngPangulo

— Barnaby Lo (@barnabychuck) November 12, 2020
The cyclone already caused damage in various parts of Luzon before Duterte addressed the nation.
#NasaanAngPangulo trended once more on Twitter. The first time it trended was when Duterte and Cabinet members were absent during a briefing on Typhoon Rolly.
Demand accountability. When your national govt, especially your president, has asked for emergency powers more than once– it's your call to demand accountability.

— jaira (@jairaroxas_) November 12, 2020
yes, we can BOTH support rescue+relief efforts AND hold those in power accountable.

— Paolo Benjamin (@PaoloBenjamin_) November 12, 2020
In a briefing on Thursday, Duterte said if he could, he'd swim in the flooded areas just so he can visit the ones affected but soldiers wouldn't let him.
"Gusto kong lumabas, gusto kong lumangoy; matagal na akong hindi naligo eh. Kaya lang, ayaw nitong mga sundalo. Sila ang ayaw maligo, ibig sabihin," he said.
His remarks came off as callous to some.
PUSO! Maramdaman naman namin please lang. walang wala eh https://t.co/GW1QHbSGVQ

— DJ Jhaiho (@mor1019jhaiho) November 12, 2020
Ria Atayde said that it is more important for Duterte to have a plan than to just be present in the public eye.
It's not about physical presence. It's about coming up with a contingency plan and ensuring that everyone is okay and provided for. It's about being proactive. It's about fulfilling duties.

— Ria Atayde (@RiaAtayde) November 12, 2020
Dear Mr. President, hindi naman po hinihiling na lumusong kayo sa baha. Pero sana po kayo agad ang naka-front kapag may mga ganitong sitwasyon. Itong nation address, for example.. pwede naman po sanang gawin ito bago mag-landfall ang bagyo. #UlyssesPH

— James Banaag (@dearscarjames) November 12, 2020
Walang kuryente.

Walang ABS-CBN on radio and free TV.

Wala masyadong abiso mula sa gobyerno.

This gov't has left us in the dark in more ways than one. Tapos later sasabihin nila resilient naman daw ang mga Pilipino. 🙄

— JC Punongbayan, PhD (@jcpunongbayan) November 12, 2020
Netizens point out that the Duterte administration never really had plans on helping the people.
Plano sa pandemya: MAGHINTAY NG BAKUNA.

Plano sa sakuna: MAGHINTAY NG RESCUE.

Ganyan din naman daw noong mga nakaraang administrasyon. Kaya ganito pa rin tayo hanggang ngayon.

— Ogie Rosa (@ogie_rosa) November 12, 2020
20+ typhoons each year and our government doesn't allocate enough funds to prevent all this destruction and loss of life. Tama na please sa "at least may ginawa" excuses for lame projects like dolomite beach and kung ano ano pa. Kaka-at least niyo ayan ang daming stranded

— chang (@tiyangchang) November 11, 2020
More and more are now convinced that Robredo would do a better job leading the country than the president.
https://twitter.com/boyslovephp/status/1326786745212530689?s=20
https://twitter.com/BTOB_Melody_101/status/1326798450202038272?s=20
me waiting for duterte to step down and ✨ let leni lead ✨ pic.twitter.com/3BLRBG7vC3

— ??? (@_marielorainne) November 12, 2020
Duterte has been subjected to memes and jokes about him sleeping all the time. But according to him on Thursday, the government is not even sleeping because of Typhoon Ulysses.
"Wala kaming tulog dito," he said in response to critics questioning the government's lack of action amid the calamity.
"May mga nagsasabi na walang ginagawa, natutulog, wala kaming tulog dito," he added.
While some of us have the privilege to 'stay safe', majority are suffering from calamities and national disasters and the one thing that we can do to is to stand with them and demand for state accountability. Duterte, people are dying tulog ka pa rin.

— JM (@jmzavenido) November 12, 2020
He assured the public that the government is ready to provide relief, rescue, and necessary help to families affected.
"From the beginning, various government agencies have already been mobilized to respond to the situation on the ground," he said.
The T in Duterte stands for Tulog

— XxXTentacles|| Will draw you on MS Paint for $2 (@Skelehe4d) November 12, 2020
"As President, I guarantee you that your government will do its best to provide assistance in the form of shelters, relief goods, financial aid, and post-disaster counseling. Rest assured the government will not leave anybody behind. We will get through this crisis, I assure you," he added.
Also on Thursday, Duterte, along with Sen. Bong Go, conducted an aerial survey over the typhoon-hit areas.
They inspected the flooded areas of Marikina City, Montalban and Rodriguez in Rizal at around 3 pm.
Nakaiwas kay Rolly ,pero nabigwasan ni Ulyssis pero
sino ang KO si Duterte ayun oh tulog

— Lets do Mañanita (@EggTarTisYummy) November 12, 2020
Go said Duterte ordered the Armed Forces of the Philippines and the Philippine Coast Guard to prepare for rescues.
"Inatasan rin ng Pangulo ang lahat ng ahensya ng gobyerno na tugunan ang lahat ng pangangailangan ng mga kababayan natin. Naka-monitor po siya sa lahat ng mga pangyayari," he told the media.