Sen. Risa Hontiveros is getting praised once again for remaining calm and defending Filipino athletes after fellow senator Pia Cayetano lashed out and accused her of politicizing the facilities put up by her brother, Rep. Alan Peter Cayetano, during the 2019 Southeast Asian Games.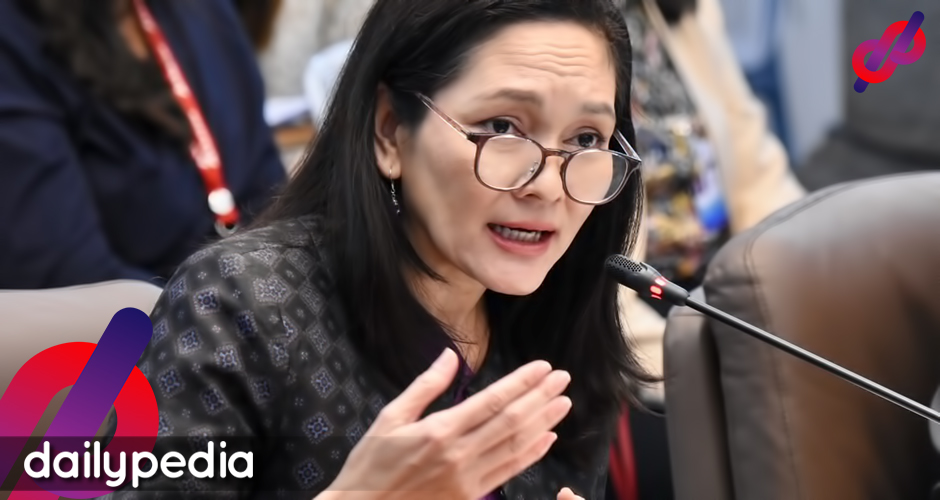 In a virtual Senate hearing, Hontiveros urged to honor the athletes more because they too want to have questions about corruption answered.
"I celebrate our athletes, and they are people of honor and dignity and certainly bilang kababayan natin, they would also not want such questions that have been raised by executive and constitutional bodies to remain unanswered conclusively, and cast any shadow of possible corruption on the gold and the silver and the bronze they have brought to our country for the past many years." she said.
"Let us continue to support our athletes but also to honor them. Let us consider cleaning all these questions about possible corruption once and for all." she added.
John Lapus really liked how Hontiveros was cool in explaining what she believed in, and not overreacting.
https://twitter.com/KorekKaJohn/status/1326430784799043584?s=20
Hontiveros always had a strong stance against corruption.
Very well said Sen Hontiveros! Keep the fight against corruption and women's rights, huwag po kayong mapapagod!

— laarnie888 (@laarnie888) November 11, 2020
Madam senator you are our voice for this please make sure all the investigation will address properly not only for the athlete but for those who volunteer thier self during the big event.

— traveler14 (@yellowtower14) November 11, 2020
The public is relying heavily on Hontiveros to solve corruption issues.
Laban lang senator. Tapos yung philhealth po ulit please. Tsaka po yung binayaran naming car plates years ago. Wala na po kaming nakuha. Ang prob sa corruption, hindi naman mababalik sa taong bayan yung pera. Dapat pinagbabayad sila once proven. Kawawa ang ninakawan.

— Night Tenjo (@NightTenjo5) November 11, 2020
Please do your best senator Risa.. dig this matter deeper.. for the sake of the Philippines and specially, the tax payers.. thank you po

— Ruth (@Ruth2690Ruth) November 11, 2020
Carry on @risahontiveros. Audits in all form is a necessity for transparency, and the Filipino people deserve to know.

— kit (@kitgat) November 11, 2020
Our prayers are with you Senator Risa Hontiveros! GOD bless you!

— Christopher Cabangon (@cabangon_chris) November 11, 2020
We love you Sen. Risa!!!

— FLABBERGAST (@_slutty_pumpkin) November 11, 2020
Thank you Sen. Risa Hontiveros. We need you in this kind of country, so sad that our country is full of corruptions.

— Ayahm (@Ayahmdelrosario) November 11, 2020
It all started when Hontiveros requested a probe into the facilities put up for the 2019 Southeast Asian Games which was controversial because of the cost.
"Most of these athletes will never even be remembered… but on that day we won the gold medal, the entire Southeast Asian countries paid their due respect to the Filipino athletes," Cayetano said in an effort to defend her brother.
She claimed that other hosts might not want to match the sports facilities just because "people might suspect something if it looks too good."
She said lawmakers know nothing about the "passing of the National Academy of Sports" which is the Republic Act 11470 passed last June.
The National Academy of Sports law institutionalizes a national sports program, which seeks to find talented young athletes and nurture them under the Academy.
She advised lawmakers to be more careful with what they say because "your statements will once again make headlines."
Netizens also think she's afraid of transparency regarding the corruption allegations.
Pia Cayetano huwag imong idaan sa galit! Simply present to the public an audited report and let the documents speak for itself!!!

— adhelle▪️ (@m_adelie) November 10, 2020
Anong kinalaman ng mga athletes sa pagpapatayo ng mga sports facilities? Mag-iimbestiga ba kung walang whiff of corruption? Saludo kami sa bawat atleta. Pero sa mga politiko hindi niyo ba pinagkakitaan yun palaro at ngayon ginawang excuse yun mga atleta para walang investigation?

— Rene Guidote (@ReneGuidote) November 10, 2020
https://twitter.com/RuBYkontrabidah/status/1326148405370920961?s=20
Launching an investigation on the use (or misuse?) of the funds is actually a good way to honor our athletes, I believe. If wala namang tinatago, there's nothing to worry about. Right?

— ER Claudio, M.D. (@docerclaudio) November 10, 2020
Other netizens said that the athletes won because of their talent, and not the facilities.
Korek. Idinamay pa yung mga athletes, eh noodles lang naman pinapakain niyo sa mga yan. SEA GAMES lang yun, pero parang pang olympics na yung gastos. Bakit masyadong defensive si madam? Aalingasaw na naman kasi yung 50M kaldero na kinakalawang na ngayon? 🤪🤣😂

— Jampong Aira (@Jampong_Aira8) November 10, 2020
https://twitter.com/purplepoetry88/status/1326083651868651520?s=20