During his Counterpoint program on Wednesday, Chief Presidential Legal Counsel Salvador Panelo said he apologized to Vice President Leni Robredo for alleging she took a Philippine Air Force C-130 plane to typhoon-hit Catanduanes.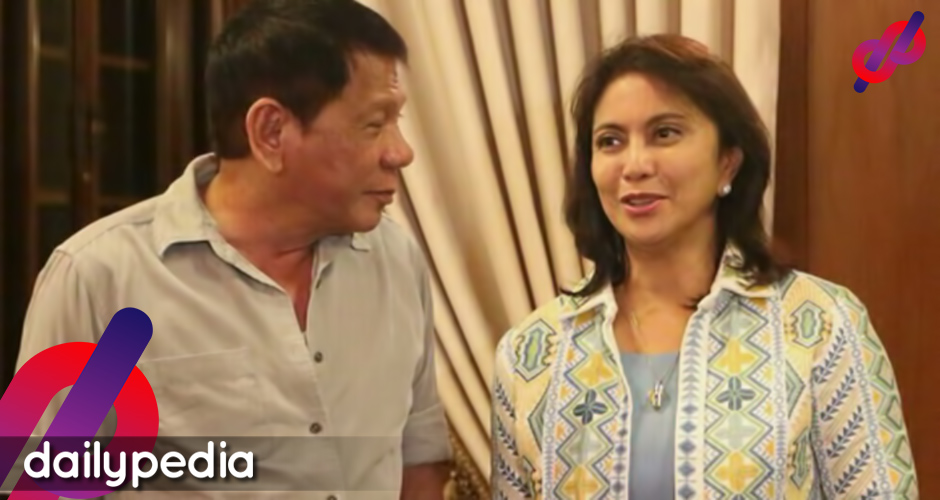 He sent Robredo a text message after verifying the information from Defense Secretary Delfin Lorenzana, saying that Robredo never actually hitched a ride but her relief goods were transported to the Bicol region by a military aircraft.
"Wala nga daw na si VP Leni ay sumakay sa eroplano pero 'yung relief goods niya ay isinakay sa isang chopper, helicopter. Isinabay sa relief goods na dadalhin sa Catanduanes. 'Yun ang istorya. Kaya sabi ni Sec Lorenzana, 'apologies. Mali ang info ko,'"
"I personally texted VP Leni ng aking personal apology pero pinadalhan ko siya na log report na ginamit 'yung chopper para doon sa kanyang relief goods. Hindi ko sinasabing mali," he said.
Panelo had no problem apologizing and admitting his mistake.
"Noong nalaman ko na hindi siya sumakay sa eroplano ay karaka-raka humingi tayo ng paumanhin na mali pala." he added.
Robredo's spokesman Barry Gutierrez called it fake news and said Panelo should get his facts right.
Lorenzana told Panelo that "he was fed the wrong information" and apologized to him and Robredo.
"I requested the Philippine Air Force to confirm through their flight manifest and they reported that there was no instance that Vice President Robredo boarded any military aircraft in going to Catanduanes," Lorenzana said.
Two government officials apologizing to Robredo caught netizens off guard as it was unexpected and unlikely, but it happened.
This prompted the public to go social media and call on President Rodrigo Duterte to also apologize to Robredo for lashing out at her in a recent televised briefing.
Lesson: Verify, apologize, do better!

— Kevin Manalo (@kevinmanalo_) November 18, 2020
Duterte should do something like this to apologize to the VP pic.twitter.com/R8FwEl6XoM

— Oust the Traitor Now! (@doturdy) November 19, 2020
Duterte falsely accused Robredo of questioning his whereabouts during Typhoon Ulysses' onslaught.
Last Friday, she pleaded to military units to provide assistance in Cagayan due to rising flood levels caused by Magat Dam's releasing of water.
Duterte should likewise apologize

— janina (@myrajanina) November 18, 2020
Duterte should also apologize to my VP Leni for his uncalled for outburst.

— Papampodi – OPM Optimistic Pinoy na Mamamayan! (@Papampodi1) November 18, 2020
So fake info rin yun nabigay kay Duterte na Leni is giving orders to the military. So i think someone has to apologize 😆 your 2 men already did for their mistake lol.

— yummy (@MarceloMyriam) November 18, 2020
But she never attacked Duterte's absence. Duterte, however, falsely claimed Robredo started the #NasaanAngPangulo which trended on Twitter because he was nowhere to be found during the visits of Super Typhoon Rolly and Typhoon Ulysses.
Duterte reasoned that he was monitoring the two typhoons during his attendance in the ASEAN Summit.
"I would go and whisper to the military guys in the room, how was it developing and what was the reaction of our government people there and the resources?" Duterte said.
Feeling diyos si Duterte na di nagkakamali. Di yan mag a apologize. Magagalit pa lalo yan pag sinabi mong Mali siya. #DuterteMentalBreakdown

— Aron (@aikonriche) November 18, 2020
Government officials are actually apologizing to Robredo for false information. Regardless if this is just for show or not, Duterte should do the same and apologize after the threat and remarks he made last night. Sirang sira na na nga, ayaw pa mag damage control. Pakatanga.

— pb (@PaulBaronia) November 18, 2020
He then accused "dishonest" Robredo of directing the military at the height of Ulysses' devastation.
"Hindi mo na kailangan orderin 'yan sila kasi two days before, deployed na 'yan sila doon," he added.
Duterte must apologize!

— dipoy4 (@dipoy4ob) November 18, 2020
Duterte and Roque should also apologize publicly. A confederacy of fake news peddlers! #DuterteMeltdown https://t.co/nVpXpfhqr7

— Rae Emmanuel (@raefication) November 18, 2020
Duterte himself must apologize https://t.co/OKFeX2KXwD

— Gising PH (@AnonGisingPH) November 18, 2020
Duterte needs to apologize. He should be thankful someone personally helped those people in need. Unless he does not really care for the people and is just after the lime light!

— Paul Almazan (@PauloA2016) November 18, 2020
It was Duterte who lied, not Leni. Duterte should apologize.#DuterteMeltdown

— Deodato Malaya (@malayadeodato) November 18, 2020
Duterte went on and threatened Robredo's possible bid for the presidency in 2022.
"Marami ako sabihin sa'yo. Reserba ko na lang. When you start your campaign, waswasan kita. This is your nightmare," he warned.
Robredo responded by calling him a "misogynist" and posted a video of her office packing relief goods for typhoon victims.
"When a President is a misogynist, the conversation goes down to this level. Eto po 'yung ginagawa namin gabi gabi, nagpupuyat ilang linggo na para, araw-araw, may madala lang na tulong sa mga nangangailangan," Robredo said in a tweet.
On Wednesday however, Presidential Spokesman Harry Roque said he was "not sure" if Robredo did in fact questioned Duterte's absence in the public eye.
"I am not sure and I do not know and my role as a spokesman basically is to clarify matters if what the President said was not clear, but I think what he said last night was very clear." he told CNN Philippines.
"It's expected that she would deny, of course, given the very strong words of the President against her, but we all know that the hashtag #NasaanAngPangulo was trending.
"And as far as the President's statements are concerned, I think the President would not have been irritated as he was, if he did not have personal knowledge that the Vice President was asking for his whereabouts, either privately or publicly," Roque added.
Roque then said that Duterte must have "his basis" for making such remarks.
"And I will repeat that the President must have his basis for alleging that the Vice President was among those asking where the President was at a crucial time when he was making very important interventions at the ASEAN and while we're being ravaged by Ulysses," he said.
Robredo on early Wednesday clarified that she never used #NasaanAngPangulo and said that helping typhoon victims is not a competition.
"Ang mga sunod-sunod na nangyayari nagpapakita na iyong peddlers of fake news nasa paligid mismo ni Presidente. At tingin ko, malaking kasalanan iyon para kay Presidente for him to react that way, nagre-react siya sa isang false information," she said in an interview in Camarines Sur.
"Kaya sa akin, iyong pakiusap ko lang: ang dami nang peddlers of fake news sa atin; huwag na nilang dagdagan," she added.
Roque also hit Robredo's updates on Twitter, saying she tries to make it look like she lead efforts in typhoon-hit areas.
"Her Twitter posts are making it appear that she was the one calling the shots at the time of typhoon… It was completely out of order that she misinformed the people, the nation, as if she was in charge of relief efforts. She was not," he said.
"The President said under the constitutional scheme, the Vice President is a spare tire. When Ulysses struck, he was in charge," he added.
Robredo said rumors of her directing the police and military are "wrong" as she only relayed distress calls to rescuers.
"Tingin ko obligasyon ko iyon at obligasyon ng kung sinong nakakatanggap ng calls for that na maghanap ng saklolo," she said.
"At para lang sa akin, oras ito ng matinding sakuna. Hindi dapat tayo sarado sa pagpapaabot ng tulong sa iba. Para sa akin, ito nga iyong panahon na lahat tayo dapat nagtutulong-tulong." she added.