After #DuterteMeltdown trended last November 18, it seems netizens aren't done with President Rodrigo Duterte.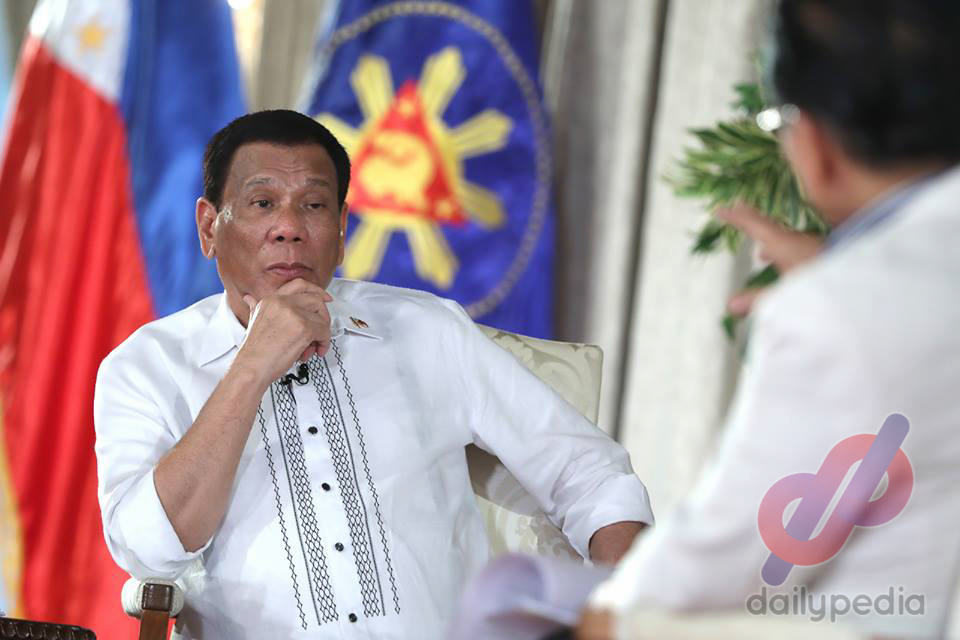 In what can only be described as "keeping receipts", netizens started digging up old quotes and tweets from the Twitter handle @RRD_Davao, which is dubbed "The Official TWITTER of Rodrigo R. Duterte".
Hindi tayo sure diyan https://t.co/vXmhZ7D3go

— AltABSCBN (@AltABSCBN) November 19, 2020
Narrator: He didnt https://t.co/Ciy4Xp6QYY

— #SanMiguelReload (@boogstersssss) November 19, 2020
These two tweets seem to have sparked the debate on whether Duterte has indeed delivered on his campaign promises or not.
There's even this quote which perfectly describes the opposite of what happened during the meltdown.
#MaySayadSiLeni for me it's not negative it only proves how she managed to be professional in times of crisis… Ala baliw

Toxic president comes with toxic promises and that's him the best and the brightest person in the milky-way galaxy. #NasaPusodKoAngPangulo
CTTO: DavaoToday pic.twitter.com/MHRE7kW1ux

— Al⃢⃢be⃢⃢rt⃢⃢❣️ (@AlbertM41695057) November 19, 2020
It's the President himself telling members of the media that they have all the right to "attack and criticize" him if he does something wrong with his job as president.
So far, out of all the President's promises in 2016, none have come to fruition.
His drug war, the end of which he has postponed to the end of his term, may not have an end in sight. Duterte recently appointed Maj. Gen. Debold Sinas—known for his mañanita at the height of the pandemic—and asked him to "boost the drug war".
Duterte's first order for top cop Sinas: Boost drug war https://t.co/VnFDmr1ORQ

— ABS-CBN News (@ABSCBNNews) November 11, 2020
He has even gone to question anyone who mentions "human rights" in high-profile meetings.
'PERSONAL AND OFFICIAL INSULT.' Ganito ang naging pagtanggap ni Pangulong Rodrigo Duterte sa pagbanggit ni Canadian Prime Minister Justin Trudeau sa usapin ng human rights sa bansa.

Balikan: https://t.co/lM4DMMgko9 pic.twitter.com/9niZXVY4R4

— ABS-CBN News (@ABSCBNNews) November 14, 2020
His vow to end corruption in government has not materialized; rather, it has been emphasized during the pandemic.
The myriad of corruption cases that are now under investigation has done nothing to dissuade the president's detractors from breathing down his neck.
Between politicians being treated like VIPs and the mess that PhilHealth is currently under, the Duterte administration might not see the end of possible graft and corruption cases filed under its watch.
Case in point: the continued debate between the Cayetanos in the 18th Congress and anyone who dares mention an audit towards Taguig-Pateros Rep. Alan Peter Cayetano's handling of the 2019 Southeast Asian Games.
Former Speaker and Taguig Rep. Alan Peter Cayetano on Wednesday dared Senator Risa Hontiveros to resign if she does not find any irregularities regarding the construction of the sports facilities for the SEA Games. | @DYGalvezINQ https://t.co/WDojfygQ8o

— Inquirer (@inquirerdotnet) November 18, 2020
Every now and then, a netizen would also bring up Duterte's botched response to China's continued excursion into the West Philippine Sea.
also duterte: supports the construction of the kaliwa dam, supports the bulacan airport, supports the dolomite white sands, defends china's occupation of the west philippine sea, supports mining activities, supports (chinese) reclamation, blind to scientific criticism and more ✨ https://t.co/Dzqj8xVKwD

— rion #SaveTaliptip #NoToReclamation (@aipomboy) November 13, 2020
Most netizens, however, are still searching for Duterte's fabled jet ski ride to the Spratly Islands to plant the Philippine flag.
All of these came about from the Duterte administration's lackluster response both to the COVID-19 pandemic and two typhoons that recently ravaged the country—Super Typhoon Rolly and Typhoon Ulysses.
Will Duterte's last two years as president bring any meaningful change started by his administration? We will have to wait and see.