It would seem that Philippine media just missed a golden opportunity—after having seen how it is done by US media.
In a recorded public address speech on Wednesday, November 18, President Rodrigo Duterte basically had a meltdown on national TV.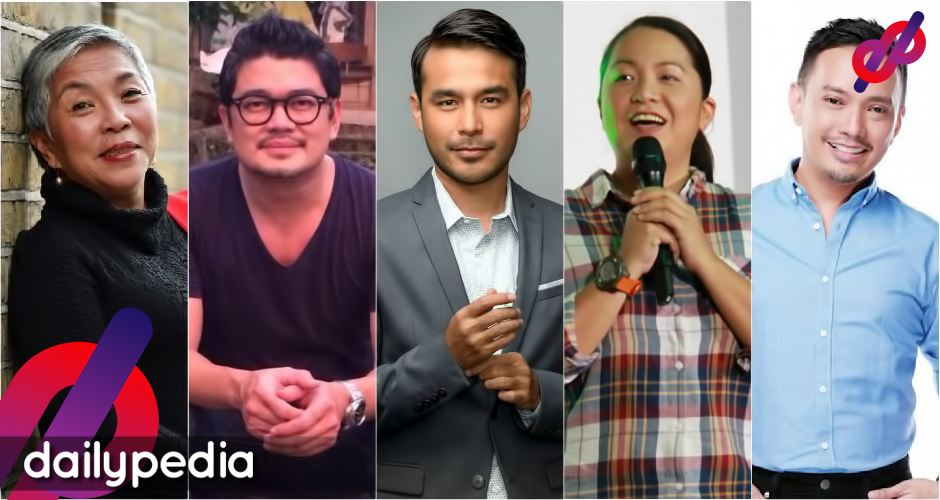 He spat out baseless allegations, insults, and even called to defund state universities and colleges—specifically the University of the Philippines—as its students and faculty called for an academic break.
While the feed did come from Malacañang's official radio and TV broadcast service, RTVM, the set-up reminded netizens of what former US President Donald Trump did midway through the counting of ballots.
This made netizens, specifically journalists, give a collective "sana all" and "sayang" sets of tweets.
GMA News anchor and documentarist Atom Araullo asked if newsrooms should seriously reconsider live tweets of statements made by Duterte if they cannot be fact-checked almost immediately.
So should we reconsider the practice of live tweeting the president's speeches (or any official for that matter) if we cannot fact-check his statements on the spot? It has become industry practice, but we might have to reimagine our coverage in the age of mis/disinformation.

— Atom Araullo (@atomaraullo) November 18, 2020
ABS-CBN's Chiara Zambrano, herself an accomplished news reporter, said, "We should find braver ways to shield the public from misinformation."
The tide has changed, the old presumption of general honesty we used to rest on no longer exists. We have to find braver ways to shield the public from live disinformation. I wanna say collectively, but that's not realistic. Someone has to start, to empower the others to follow https://t.co/4IyxO5vvop

— Chiara Zambrano (@chiarazambrano) November 18, 2020
Political blogger Jover Laurio, better known as PinoyAkoBlog, on the other hand, pointed out how the Armed Forces of the Philippines seems to have missed out on a crucial detail:
https://twitter.com/pinoyakoblog/status/1329025916224167941
This came about from allegations hurled by Defense Secretary Delfin Lorenzana, claiming Vice President Leni Robredo flew to Camarines Sur on a C130 to distribute relief goods.
Robredo has been the most visible national official during the government's disaster response.
Tony Velasquez and Julius Babao have both called out the President on his remarks about Robredo, claiming she "doesn't have authority" to command the AFP nor lead relief operations.
https://twitter.com/kakanturing/status/1328985049216159745
Babao even stressed that there should be no competition in giving aid to those in need.
Walang kumpetisyon sa pagtulong. Mahiya naman kayo sa PWD na nanlimos para lang itulong sa mga biktima ng bagyo. #UlyssessPH

— julius babao (@juLiusbabao) November 18, 2020
Inday Espina Verona, a contributing journalist to major newsrooms in the country, has called the President's tirades his way of "masking failure by attacking those who stepped into the breach."
Inefficiency is bad enough. Neglect and displays of cavalier response among top officials are worse.
Duterte's tries to mask failure by attacking those who stepped into the breach. This is criminal and unforgivable. #DuterteMeltdown (thread)

— inday espina varona (@indayevarona) November 18, 2020
A lot of these concerns are not unfounded. Duterte, in his recorded speech, said that he would like to remind Robredo of her place.
Duterte called Robredo out for allegedly starting the still-trending hashtag #NasaanAngPangulo, flooded with memes and comments asking where Duterte was during the immediate aftermath of Typhoon Ulysses.
He also said Robredo is not included in the chain of command, and that she has no power or right to lead relief operations. "(During) Times of emergency, ako lang at military."
He would also call out the Big Four universities, Ateneo De Manila, De La Salle, University of Sto. Tomas, and University of the Philippines (UP) for their calls to end the semester early.
"Maghinto kayo ng aral. I will stop the funding," Duterte said, even boldly singling out UP and claiming that the state university is responsible for "communist recruitment."
He would also berate UP students, saying "ang gusto ninyo binibira ang gobyerno. Masyado naman maswerte kayo."
Malacañang has yet to issue any clarifications to the President's tirades, outside of Lorenzana and the AFP saying Robredo did not use a C130 to get to Camarines Sur as alleged by Duterte's Chief Legal Adviser Salvador Panelo.
The AFP even went as far as saying there is nothing wrong with Robredo using one of their C130s to fly to Camarines Sur and distribute relief goods.
Defense Sec. Delfin Lorenzana shares a manifest showing that the C130 plane carried relief goods and was not used by VP Leni Robredo to go to Virac as claimed by Panelo. Panelo based his claim on initial reports from Sec. Lorenzana. (1/2) @gmanews pic.twitter.com/dOoQOqKeT1

— Joseph Morong 🇵🇭 (@Joseph_Morong) November 18, 2020
Lorenzana also presented evidence that the information they have fed the President were untrue. They have since apologized to Robredo for the gaffe.