He added that Robredo is too busy doing what is needed to compete with anyone regarding relief operations.
Despite statements proving the misinformation that surrounds the incident, Presidential Spokesperson Harry Roque said that Duterte will not apologize for his rants against Robredo.
Vice President Leni Robredo's camp has pointed out President Rodrigo Duterte's alleged insecurities regarding the administration's Typhoon Ulysses relief operations.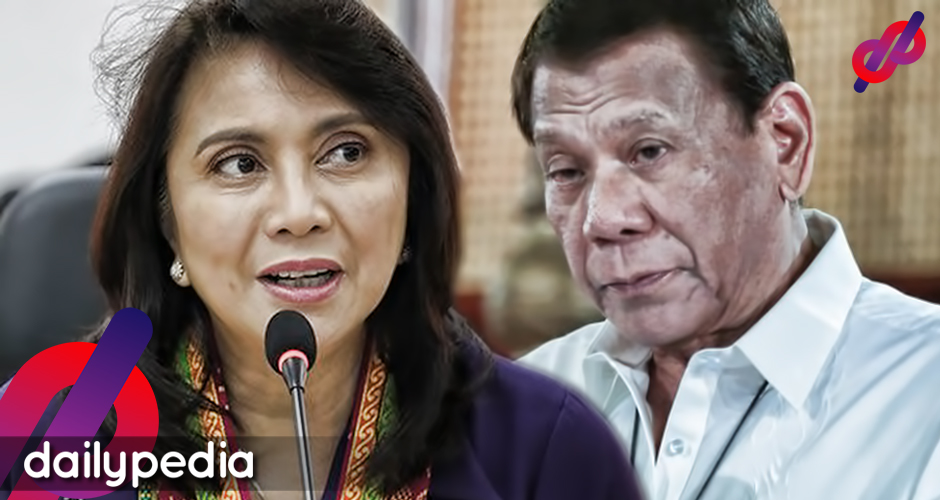 Robredo's spokesperson Barry Gutierrez asked the President for the reason he should be insecure when he has an almost perfect approval rating. He was referring to a September 2020 Pulse Asia survey where it stated that the majority of the Filipinos are satisfied with Duterte's administration amid the COVID-19 pandemic.
"Why be insecure if you have 91 percent approval rating," he asked.
Gutierrez added that if the President believes that he has done nothing wrong and that the people don't have any reason to criticize him and his administration, then Robredo's initiatives shouldn't be a big deal.
"If they really believed that they did everything right, in other words, there's really no call for the public to criticize them, if he really believed he had a valid reason for not going and despite the fact that he was in the ASEAN, they did all they could to give correct, timely information to the people affected by the typhoons and the flooding, and to bring help in a timely manner to all these places where the flooding occurred, then I don't see what the big deal is."
On November 17, Duterte launched a tirade against Robredo stating that the Vice President is acting like she's in charge of the government's relief operations.
He also falsely accused Robredo of allegedly implying that he's not working during the recent calamity. Duterte reasoned that he was also busy with the ASEAN summit that was ongoing when Typhoon Ulysses hit several parts of the country.
"Hindi ninyo alam na nagtatrabaho ako, na-timing-an lang nitong summit," Duterte stated.
Gutierrez said that they don't even have the energy to engage in social media campaigns as they are too busy answering more important concerns. He was referring to the hashtag #NasaanAngPangulo which was started by netizens.
"Instead of talking about what needs to be done in order to rebuild the lives of all those affected by the typhoon, all those affected by flooding, here we are spending so much time talking about hashtags, talking about who said what, talking about all these things, and to be very clear, we are not interested in this."
The spokesperson even said that the hashtag was nothing compared to what the administration's supporters have done against Robredo.
"Come on, the President complaining about the hashtag when for 4 years the Vice President has been continuously blasted by a never-ending barrage of fake news, of online abuse. Her daughters have been subjected to rape threats. The baseless insinuations, completely false of course, about her personal life have been made. And you know, she just shuts it off. It's something that comes with the territory."
Presidential Spokesperson Harry Roque stated that the President will not be apologizing for his rants against the Vice President as he has done nothing wrong. He added that the likes of Salvador Panelo and Delfin Lorenzana should be the ones apologizing.
The two, later on, apologized to the Vice President for their statements based on false information. However, Gutierrez rejected the apology.
He added that Robredo is focused on doing what is essential to even think about competing with anyone.
"The Vice President is clearly more interested in doing the work that needs to be done. If somebody else wants to take credit for what she has done, fine. If somebody wants to say, 'We did more,' fine. It's not an issue," he stated.
"This is not a competition. It is not a contest. There are enough people who need help and anybody who can contribute to that effort is welcome to do so."