In what is now known as #DuterteMeltdown, President Rodrigo Duterte threatened to cut funding for the University of the Philippines (UP)—after students of Ateneo De Manila University (ADMU) threatened to hold a student strike.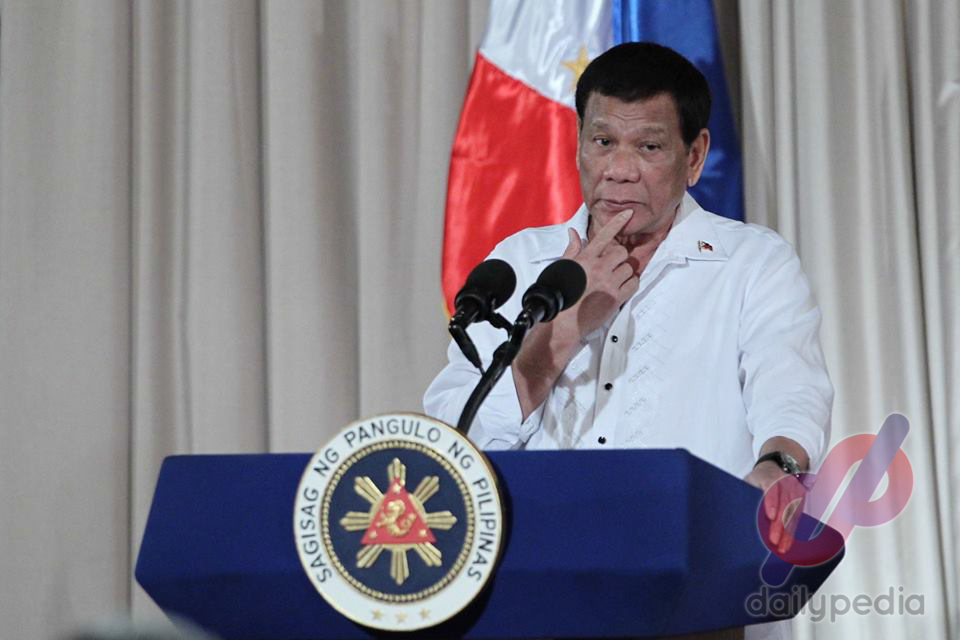 In a recorded speech, Duterte said students need not worry about the plight of the poor and those hit by the typhoon.
"You are taking the cudgels of the poor ahead of your time… That is the worry of government," said Duterte after Presidential Spokesperson Harry Roque asked him to comment on "students not wanting to submit academic requirements until relief operations have been attended to."
He would also tell students to not go to school until "mabakunahan lahat ng Pilipino" and "wait for another typhoon and see if the help we extend is enough to your satisfaction".
WATCH: Duterte threatens to defund UP, red-tags students

"UP, fine, maghinto kayo ng aral, I will stop the funding. Walang ginawa itong ano kung 'di magrecruit ng komunista diyan. Tapos nag-aaral kayo ang gusto ninyong binibira ang gobyerno. Masyado naman nakasuwerte kayo." pic.twitter.com/p34kMm1sLP

— Rappler (@rapplerdotcom) November 17, 2020
He would later ask if it were UP students who sounded the call for said academic freeze.
"Yung iskwelahan? UP? Fine. Maghinto kayo ng aral. I will stop the funding. Wala nang ginawa ang mga ito kundi magrecruit ng mga komunista diyan. Tapos nagaaral kayo, kung gusto ninyong bira-birahin ang gobyerno? Masyado naman kaswerte kayo. Wag talaga kayong manakot kasi I will oblige you."
These final lines from Duterte would create a firestorm on social media, with people telling him how misinformed his cabinet was.
Duterte threatens to defund UP, b/c he says all students to is protest & get recruited by terrorists.

1. He cannot, under the law, cut off UP, b/c it is a state University.
2. He cannot revoke scholarships offered by UP, b/c they are not ISKOLAR ni Duterte—ISKOLAR sila ng BAYAN!

— Francis Baraan IV (@MrFrankBaraan) November 18, 2020
Oh kala ko ba walang red-tagging? TANGINA MO EAT UR SHIT.

ITS NOT EVEN YOUR MONEY https://t.co/SZkCNaRKgb

— Dencio (@ihaveabigdenis) November 17, 2020
he will stop funding?? pera nya? https://t.co/HzFSrOskxl

— Awra Briguela (@AwraBriguelaaa) November 17, 2020
"I will stop the funding." Imua day na gikan? Anddddd 🤡🤡🤡 https://t.co/vHI5TzHRRh pic.twitter.com/IasJJSwI1j

— Emmzs (@eymeeebee) November 18, 2020
KD: In the first place, can the President, any President defund UP?

Sen @kikopangilinan: NO. A President defunding a state university is legally infirm. #ANCHeadstart https://t.co/i73lADPJyX

— Karen Davila (@iamkarendavila) November 18, 2020
ha pardon? https://t.co/sIkPHX6elH pic.twitter.com/jv83gUwc0j

— miss maam✨ (@itstrishaamarie) November 17, 2020
UP getting attacked after Ateneo students protested: https://t.co/amfhlA2PK0 pic.twitter.com/kkilpMa954

— Ai dela Cruz (@aidelacruz) November 17, 2020
His statements would also draw comparisons to a beloved public official in these trying times: Pasig City Mayor Vico Sotto.
the legend jump out… https://t.co/T1fF7huKTw pic.twitter.com/4Tgwop0Hus

— Zeke #ResistTyranny (@infidelitychile) November 18, 2020
The UP community has since issued their own statement, telling Duterte he "missed the point" of the academic community's call to end the semester early.
UP belies Duterte claim: No communist recruitment, just public service https://t.co/IPaxi0hEfE

— Maria Ressa (@mariaressa) November 19, 2020
"Duterte's threats to defund UP ignore the very reason UP is calling for the end of the semester," University Student Council chairman Froilan Cariaga said in a statement.
The calls for a student strike, which Roque alluded to, actually came from the student body of Ateneo, where some of the country's most influential people send their children to school.