No one thought it could happen so soon, but ABS-CBN is finally back on the air. ABS-CBN's new partnership with Brother Eddie Villanueva's ZOE Broadcasting Network will have various Kapamilya programs aired on free television, and its most popular noontime show was the first.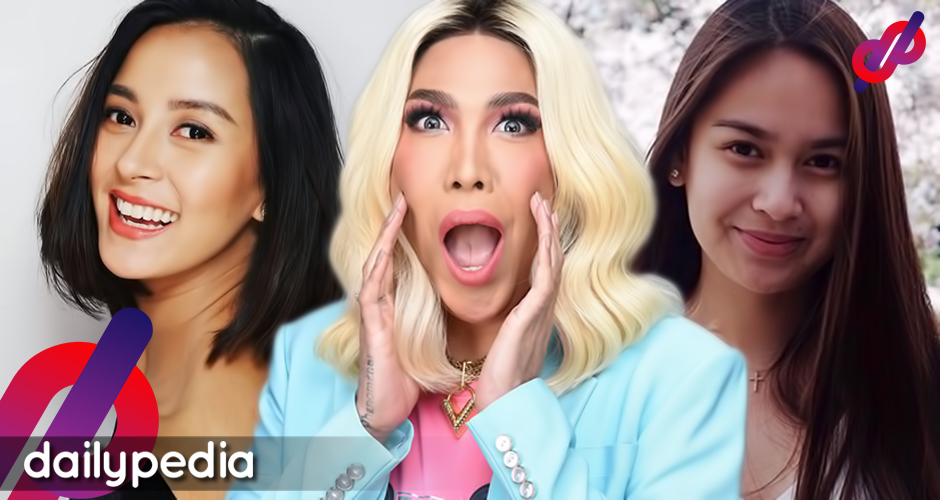 Kapamilya stars expressed happiness and excitement after 'It's Showtime' debuted on ZOE's A2Z Channel 11 last Saturday.
Anne Curtis told her fellow hosts via an online video call that she teared up a little watching them once again on free TV.
"Grabe nakakaiyak iyong opening to see you so happy about what's happening," she said.
"I can't wait to come back and be reunited with all of you and to make our 'madlang people' happy." she added.
Miss you Annie @annecurtissmith https://t.co/JZMmFgWnNH

— zndɹoƆ ʎppǝ⊥ (@teddspotting) October 10, 2020
Vice Ganda was grateful for Villanueva's decision to strike up a deal with ABS-CBN.
Zzzzzzenkyu zo muzzzh Madlang Peepz!!!!! Better dayzzzz with A2Z Channel 11.
Happy Birthday Bro. Eddie Villanueva!!!! I am sincerely gratefull! To God be all the glory! 🌞🌈

— jose marie viceral (@vicegandako) October 10, 2020
Other personalities such as Yen Santos also expressed joy in the new deal.
we're baaaaack ☺️ pic.twitter.com/VxygGFl2nN

— YS (@yenxsantos) October 10, 2020
Kim Atienza was just as delighted.
uso naman ang snow ngayon kasi winter na in 2 months. 🙂 #KapamilyaForever #A2Z https://t.co/NW0kVo6VX7

— kim atienza (@kuyakim_atienza) October 10, 2020
Bianca Gonzalez will be watching through Kapamilya Online Live as A2Z is only available in Metro Manila and nearby provinces including some parts of Cavite, Laguna, Quezon, Rizal, Bataan, Batangas, Bulacan, and Pampanga.
Wala pa kaming A2Z gagawan pa ng paraan kaya sa #KapamilyaOnlineLive muna kami!!!! Congratulations, Team It's Showtime!!!! 🌟🌟🌟 #ShowtimeKumpletoAngAraw pic.twitter.com/CBStkNFcQ7

— Bianca Gonzalez (@iamsuperbianca) October 10, 2020
Ruffa Gutierrez understands how big of an accomplishment this was.
https://twitter.com/iloveruffag/status/1314784224046587904?s=20
rehearsing for the 1st live ng Showtime on A2Z ch 11 also on Cignal, malapit na at 12nn. Abangan din ang marathon ng mga teleserye pagkatapos ng Showtime at ng ASAP bukas. Happy weekend madlang pipol! pic.twitter.com/0sxkJn3fz0

— Direk Lauren (@direklauren) October 10, 2020
'ASAP 'Natin To' went live on October 11 which left Regine Velasquez emotional.
Parang nakakahappy mapanood uli ang ASAPnatinto sa free TV nakakaiyak 😢😭😂🤣 Hala nabuang na jud ko 😂😂😂 #Kapamilyaforever ❤️💚💙

— regine alcasid (@reginevalcasid) October 11, 2020
Nikki Valdez and Zen Hernandez celebrated ABS-CBN's YouTube channel after it reached 30 million subscribers, the most for a channel based in the Philippines. ABS-CBN Entertainment also has over 38 billion views which also makes it the most-viewed YouTube channel in the country.
So many good news for ABSCBN!!! Keep them coming! ❤️💚💙#KapamilyaFOREVER pic.twitter.com/720G5urP3v

— NVG 🌸💚 (@nikkivaldez_) October 10, 2020
— Zen Hernandez (@zenhernandez) October 10, 2020
The free TV comeback comes five months after the National Telecommunications Commission issued a cease and desist order against ABS-CBN Channel 2 due to an expired franchise.
Then a House of Representatives committee denied ABS-CBN's bid for a 25-year broadcast franchise, forcing the company to retrench thousands of employees as part of its downsizing of operations.
The Congress' decision forced ABS-CBN to air programs only through its online platforms, including social media, news websites, and video streaming services.
A2Z new programs consist of shows about life lessons, inspiration, and hope. It will also feature programs from the Christian Broadcasting Network and Knowledge Channel.