During an October 8 Committee on Finance session, Senator Richard Gordon mistakenly referred to fellow senator Bong Go as "secretary."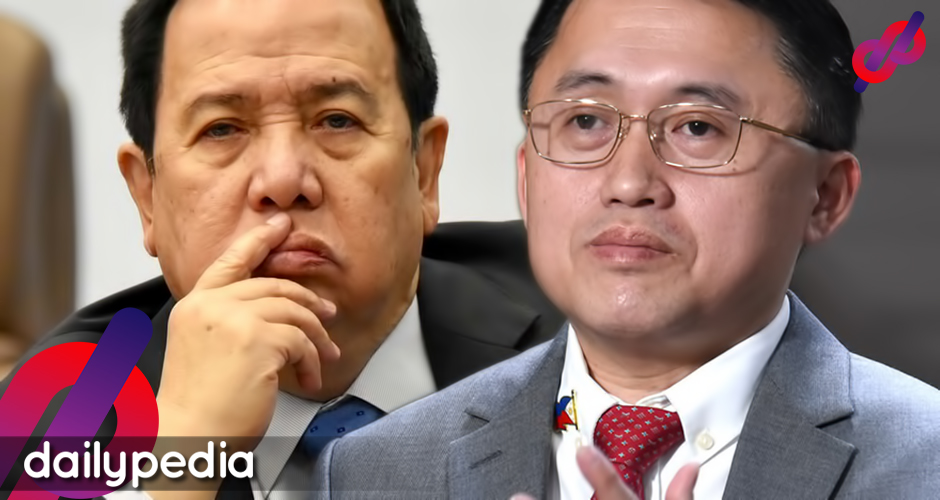 "Secretary Go is recognized," Gordon said, giving him the floor to speak.
"Ughhh sir… ginawa niyo na akong secretary uli…sir," Go replied as he smiled and scratched his cheek.
Gordon apologized and reasoned that "you [Go] speak all the time with the President and [when] you're there, you act as a secretary. Here, you are a senator."
Gordon momentarily forgot that Go is actually a senator.
Sen. Richard Gordon apologizes for mistakenly calling Sen. Bong Go as "Secretary Go" during a budget hearing.

Gordon: "I'm sorry… You speak all the time with the President and [when] you're there, you act as a secretary. Here, you are a senator."

Go takes the gaffe lightly. pic.twitter.com/6sduFm3jHW

— Kat Domingo (@_katrinadomingo) October 8, 2020
Netizens believe Gordon did that on purpose as a jab at Go's duty of regularly accompanying President Rodrigo Duterte anywhere he goes.
https://twitter.com/martita_maldita/status/1314185976235794433?s=20
Shady gordon and clueless si gago na pinatuchadahan sya lolol

— 🌹Vito Antonio🌹 (@tech_vito) October 8, 2020
Yung ininsulto ka na, pero hindi mo naintindihan kaya ngingiti ngiti ka pa. Shunga.

— Kulas (@iamkulasparov) October 8, 2020
https://twitter.com/ToniSpeakEasy/status/1314205841290002438?s=20
https://twitter.com/c_john08/status/1314165489724088321?s=20
https://twitter.com/iamyogi143/status/1314187631656280071?s=20
Go's position as a senator has been questioned many times in the past.
His attendance at cabinet meetings has left the public confused, as he is obviously not a cabinet member.
The cabinet meetings usually consist of top leaders of the executive branch. Go on the other hand belongs to the legislative branch and his presence at the meetings goes against the principle of the separation of powers.
Correct me if i'm wrong, there's a separation powers between the three branches of the government, executive, legislative and judicial, and one cannot exercise powers in both branches.

— jam (@JAaaAaammyy) April 24, 2020
Go was Duterte's executive assistant and personal aide when the latter was still Davao City's mayor. He once said that he is Duterte's "utility man."
Duterte then appointed Go as the Special Assistant to the President and tasked him to provide general supervision to the Presidential Management Staff.
Go finished third overall in the last senatorial elections.