One of the President's most loyal supporters has just discovered the true meaning of "freedom of expression."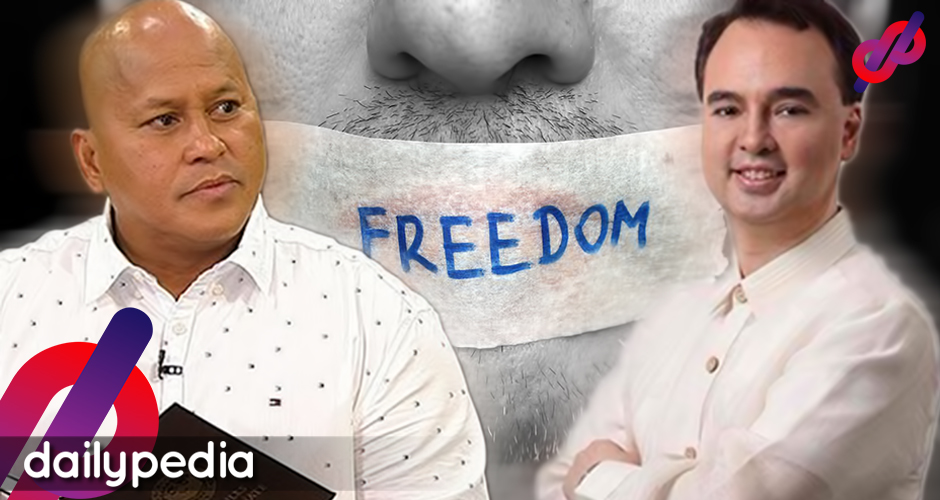 Neophyte Senator Ronald "Bato" Dela Rosa recently passed Senate Resolution No. 351, directing "the appropriate Senate committee to conduct an inquiry, in aid of legislation, on the censorship taken by Facebook." The resolution goes on to say the inquiry will "ensure the protection and non-curtailment" of freedom of speech and expression.
Bato, in the resolution, said it was "urgent" that the Senate conduct their inquiry into Facebook's censorship for its supposed effect on the country's peace, order, and security, as well as "every Filipino's freedom of expression."
Bato's resolution cites the President's "non-threat" to ban the social media giant in the country on Monday, September 28. President Rodrigo Duterte, in a televised address, "questioned the social media giant" when it shut down 57 accounts, 31 Pages, and 20 Instagram profiles linked to government forces and supporters of the present administration.
He also raised the concern that the social media giant had not taken any action towards pages and profiles which he alleged "supports and promotes the violent activities and ideologies of the CPP-NPA." Bato did not name any of the pages and profiles in the resolution.
It's an ironic move from the former PNP chief as he has continually supported the President's call to deny ABS-CBN's legislative franchise.
On September 22, Facebook announced the takedown of accounts that violated its policy on foreign government interference through coordinated inauthentic behavior. The accounts were traced to the Philippines, specifically the military and the police.
Another of the President's allies, House Speaker Alan Peter Cayetano, promised that the House of Representatives will launch an inquiry of its own once deliberations for the 2021 National Budget are over.
In his Facebook post, Cayetano said that while Facebook has allowed the Philippines to be "a much more democratic country",  the social media giant was "being partisan by allegedly deactivating verified accounts of Filipinos who have voiced support for our soldiers and police officers."
He also said that "dissent and protest are always welcome" even as Congress has been called out for railroading the passage of the controversial Anti-Terrorism Law, which supposedly strengthens the military and police in their bid to fight terrorism.
The Anti-Terrorism Law has yet to take effect as 35 petitions from various organizations and individuals have been filed against vague and possibly unconstitutional provisions.
Cayetano is also known for defending the House's decision to not renew ABS-CBN's franchise despite 12 hearings that disproved alleged violations made by the media giant.