Losses from ABS-CBN's closure seems to have hit the Philippine government as its censor board admitted losing a significant chunk of its revenue.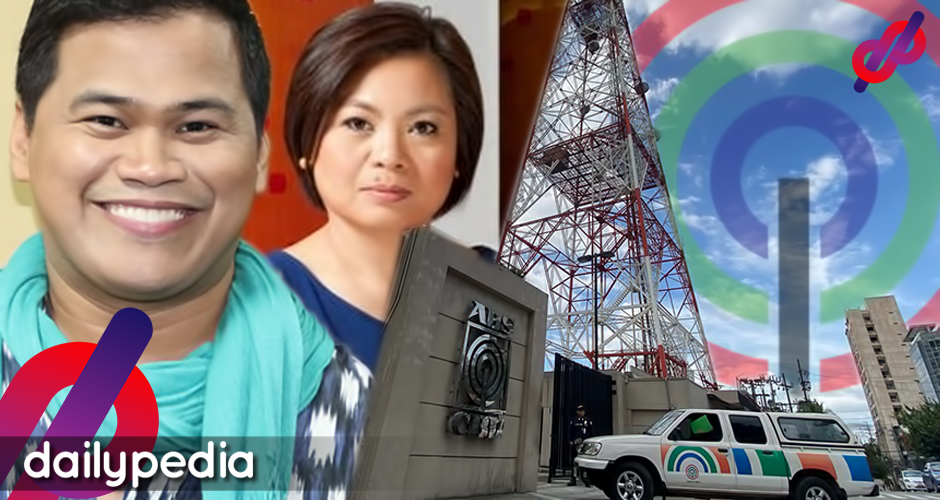 In a Senate panel deliberation on Friday, October 2, Movie and Television Review and Classification Board (MTRCB) chair Maria Rachel Arenas said the censor board estimated its loss of revenue at 40% after the closure of the media giant.
During the deliberation, Senator Grace Poe, who asked Arenas about the revenue loss, also clarified if it was indeed just from ABS-CBN's closure.
"Yes, and also because of the pandemic now, mas kaunti nagpapa-review. Even sa mga movies at mga networks mas kaunti ang pinapareview nila," Arenas replied.
According to MTRCB, ABS-CBN brought in P22.7 million of the censor board's P136-million total revenue in 2019. Prior to the pandemic, the network had contributed at least P7 million to MTRCB's revenue for 2020.
Arenas is hopeful that cinemas opening in provincial malls would help increase MTRCB's revenues. Meanwhile, the Senate endorsed the censor board's request for a P105.9-million budget for 2021 to the plenary.
Ogie Diaz, Lynda Jumilla Abalos, netizens criticized Congress for MTRCB's woes
Arenas may have clarified that the MTRCB is already expecting lower revenues due to the pandemic, but the fact that MTRCB will lose money because of ABS-CBN's closure did not escape netizens.
Ogie Diaz, a talent manager to several Kapamilya stars, asked the 69 representatives who voted to reject ABS-CBN's bid for a franchise. (One party-list representative of the original 70 had died since the vote.)
Baka may sagot dito ang magigiting na 70? Ay 69 na lang pala. https://t.co/DMIWeSKaqe

— ogie diaz (@ogiediaz) October 2, 2020
Journalist Lynda Jumilla-Abalos agreed with Ogie Diaz, saying "it's STILL ABS-CBN's fault."
https://twitter.com/lyndajumilla/status/1311964863896322048?s=21
Other netizens took notice and shared the sentiments of Diaz, along with pointing out the obvious: MTRCB is losing money from ABS-CBN's closure.
https://twitter.com/princessfrance/status/1311897982460030980
Ang laki ng nawalang kita ng MTRCB mula sa ABS-CBN. Oh di ba! Ano kayo ngayon. https://t.co/7dVqucVgEY

— Ryan ♊ (@itsryanbombase) October 2, 2020
ABS-CBN comfortably sitting while sipping their tea watching MTRCB earn nothing. https://t.co/B1vKFjZzgs

— KageyamaTeeZy (@Kageyamatee) October 2, 2020
Some netizens also reiterated how ABS-CBN has helped the country's economy and how it has given Filipinos an escape.
…that's the domino effect! Hindi yata nila pinag-isipan nong hindi na nila binigyan franchise renewal ang ABS CBN,kung gaano ito nakatulong sa ekonomiya ng Pilipinas.Pati ang mga taong bayan tinanggalan nila ng mapapanood at kasiyahan sa araw-araw.😥

— tita.ncbundy💚💁‍♀️ (@knor_c_bundy) October 2, 2020
https://twitter.com/istariray23/status/1312004555928817664
Netizens also noticed that MTRCB was raking in a lot of money from review fees—which led them to speculate why the censor board wanted to extend its reach to Netflix and other streaming platforms.
https://twitter.com/citizencass/status/1311934487345819650
if i were MTRCB, pinaglaban nila kay Pduts ang ABSCBN franchise, look now ang laki ng loss nila, kaya pati Netflix eh gusto ngaun sakupin, grabe pala ang kitain sa MTRCB, payaman talaga halos lahat ng nasa gobyerno ano, samantalang pasakit sila sa sambayanan

— Mayumi (@marikit1981) October 2, 2020
ABS-CBN saw its bid for a congressional franchise denied in July this year. The network has since let go of its employees along with shutting down operations in some of its regional stations.
MTRCB, on the other hand, insisted it had jurisdiction over Netflix and other streaming platforms, saying that the MTRCB law "provides for it" during a Senate hearing early in September 2020.