Presidential Spokesperson Harry Roque said that it's a mere coincidence that the scene at the House of Representatives happened just a day before Villanueva's meeting with the President. 
House Speaker Alan Peter Cayetano is now the talk of the town after he showed in Malacanang with several members of the Cayetano family. This happened just a few hours before the escalation of the Speakership row at the House of Representatives.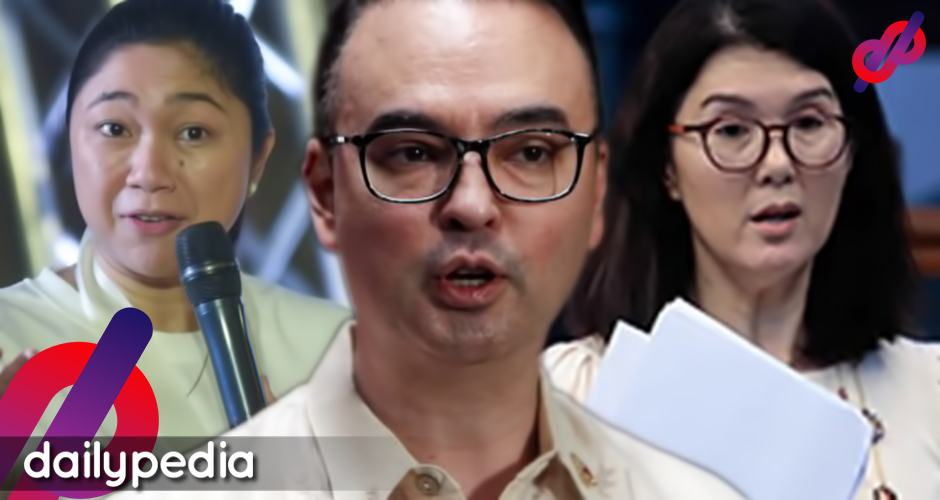 The entourage included Cayetano's wife, Taguig Representative Lani Cayetano; his sister Senator Pia Cayetano; and Deputy House Speaker Brother Eddie Villanueva.
According to Presidential Spokesperson Harry Roque, the scheduled meeting between Villanueva and Duterte was a supposed pray-over. However, the purpose of the Cayetanos' visit was not immediately stated.
"Nagkataon lang naman po na ang pangyayari sa Kamara kahapon ay nangyari sa scheduled meeting sa panig ni Deputy Speaker Eddie Villanueva at Presidente," Roque said during a press briefing on October 1.
On Wednesday afternoon, the House Speaker delivered a speech against Marinduque Representative Lord Allan Velasco. The two politicians had a term-sharing deal for the House of Representatives' leadership throughout the 18th Congress.
This agreement stated that Cayetano was to hand over the leadership of the house to Velasco after 15 months then the latter will serve as its head for the remaining 21 months. The 15th month of Cayetano's reign is supposed to end this October.
In his speech, he "offered" to resign and stated that Velasco was not yet ready to occupy the spot he's about to leave.
Netizens then reacted to the House Speaker's speech.
For a pray over?
https://twitter.com/Chijie19/status/1311551292859248640
One compared Cayetano's "offer" to resign with President Duterte's similar message a few days ago.
I don't get it why Duterte and Cayetano need to 'offer' to resign. Don't offer. Just resign, if you really mean it. pic.twitter.com/SRHsLlWwbP

— eys (@igracebiyaya) September 30, 2020
Clown of the Year is Alan Peter Cayetano who sold his soul and principles for Duterte only to lose the house speakership later on. Iiyak na yan! pic.twitter.com/KrtZlTUapG

— CG (@christiangultz) September 29, 2020
Mike Navallo then thought about the potential situation of both Cayetano and Velasco's side.
If the term-sharing agreement is honored, what will this mean for House Speaker Alan Peter Cayetano's aspirations for a higher post?

If it is not honored, does Rep. Lord Allan Velasco have enough clout to insist on the "gentleman's agreement"?

Abangan ang susunod na kabanata! https://t.co/S3amyav2jh

— Mike Navallo (@mikenavallo) September 29, 2020
Feud is over between Cayetano and Velasco.
My reaction: Really? 1) What did Duterte promise to pacify Cayetano? 2) What happens now to Cayetano supporters? 3) Will there be a changing of the guards in the various committees? 4) What happens to the national budget?

— Raissa Robles (@raissawriter) September 29, 2020
Out of 299 lawmakers, 184 voted yes to the motion rejecting Cayetano's resignation.