Philippine Star columnist Boo Chanco and secretary of Foreign Affairs Teddy Locsin Jr got into a heated exchange on Twitter after the former criticized the government's response to the pandemic.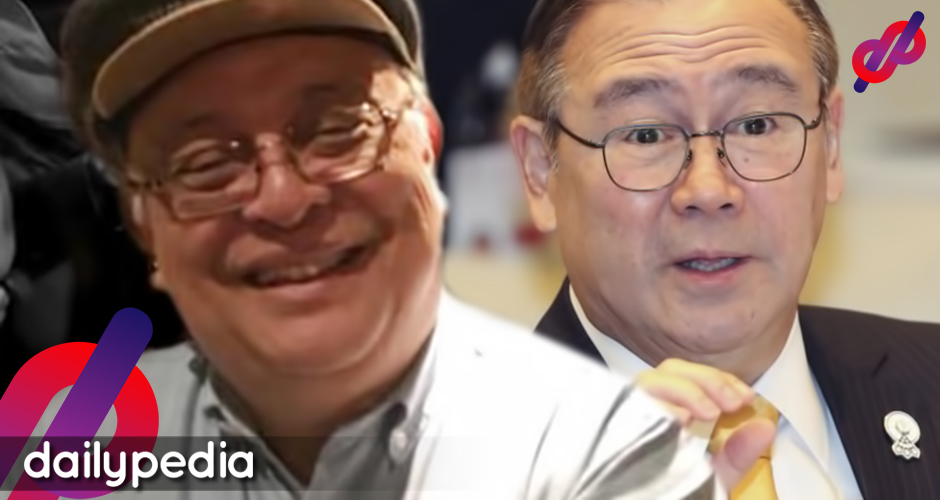 Chanco shared an article from the Social Weather Stations suggesting that Filipinos who think the "worst of COVID-19 crisis is yet to come" rose from 47 percent in May to 57 percent in July.
He said that the people don't trust the government in handling the coronavirus.
Locsin retweeted Chanco and said that the National Mobile Phone Survey was "baseless as it also shows the extent of ignorance."
As it is baseless it also shows the extent of ignorance. https://t.co/3AFIB7Jtdw

— Teddy Locsin Jr. (@teddyboylocsin) September 15, 2020
Chanco then replied saying that the government hasn't been communicating effectively with the public.
Assuming you are right about the ignorance it also shows the utter failure of Govt to communicate effectively. https://t.co/4He0dEYX31

— Boo Chanco (@boochanco) September 15, 2020
Locsin then said that educating the people isn't really the priority of the government, but instead, it is there to do the right thing and explain the implementations when questioned by the public.
It is not the task of government to communicate for the purpose of smartening people; it's just supposed to do its job and if doubted explain and if not believed go on and do the next job and so on. The job is not to educate but govern well. https://t.co/dEdBmz4ywP

— Teddy Locsin Jr. (@teddyboylocsin) September 15, 2020
Then Chanco put the nail in the coffin, saying that Martin Andanar's PCOO budget should just be directed to Vice President Leni Robredo. Locsin then stopped replying.
So we are wasting money on Andanar's group? Give his budget to VP Leni instead https://t.co/VgTKiCAKPT

— Boo Chanco (@boochanco) September 15, 2020
Meanwhile, lawmakers are seeking to give the Office of the Vice President (OVP) a budget of up to ₱1 billion so Filipinos affected by the pandemic can get more help from its projects.
The OVP wants a budget of ₱720 million for 2021, but only ₱679 million was approved by the Department of Budget and Management under the National Expenditure Program. However, Baguio City Rep. Mark Go and Bayan Muna Rep. Ferdinand Gaite think that the budget should reach at least a billion as the requested budget would be "too meager" for the OVP's projects.
"It would help us greatly if we are given more. That would mean we are able to serve more people and communities," Robredo said before the House Committee on Appropriations on Monday.
Out of the ₱4.5 trillion national budget, Camarines Sur Rep. Gabriel Bordado said it is "ironic" that the OVP always gets the smallest allocation "in the entire bureaucracy," while having the highest audit rating for two years consecutively.
The OVP recently launched the "Bayanihanapbuhay" which seeks to help Filipinos get a job online.