The hearing of the Senate banks, financial institutions and currencies committee on bills seeking to aid financial institutions on Wednesday, which was coincidentally on International Dog Day, had senators laughing when a dog started barking in the background.
Atty. Faye Condez of the Philippine Competition Commission (PCC) was answering a question from Senator Sonny Angara when all of a sudden her dog started barking.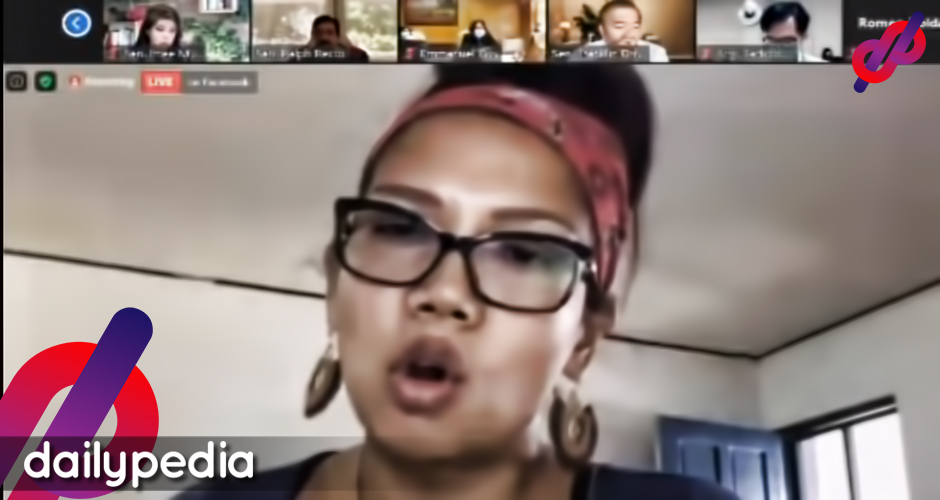 Senator Grace Poe acknowledged the barking as the dog wouldn't stop.
"I'm sorry, attorney, but someone's puppy is hungry. Turn off your mic or feed your dog," Poe said.
"Oh it's your puppy? I'm sorry, go ahead," Poe told Condez.
Condez then apologized as the barking got louder.
"Sorry, senators. It's his time to eat, I apologize."
Senator Sonny Angara advised Condez to feed the dog first.
"They (PCC) could just submit the report so the puppy can eat," he said.
Poe then asked Condez to at least show everyone her dog.
"I actually placed him outside so he won't bother me, but now he's there," said Condez.
Condez decided to put on earphones to try and muffle her dog's barks and asked the senators if it was better.
Senate Minority Leader Franklin Drilon simply replied "no" which had everyone laughing.
"I'm so sorry, I apologize. We will submit a position paper, and again I apologize."
But all the senators were fine with it.
"This is the new normal that we're dealing with," said Poe.
Netizens posted the funny moment and praised Condez for remaining professional.
https://twitter.com/lakwatsarah/status/1298490559527452672?s=20
Condez replied saying that it was actually stressful.
Thanks for saying so… It was a little stressful… but darn he's cute…he sleeps when I am not in a hearing/meeting though pic.twitter.com/p28G39DcG7

— Faye Condez – de Sagon (@FayeSagon) August 26, 2020
But she still loves him.
Solo: what you looking at momma…
Me: Just my pride baby, after your performance today in the Senate..

Solo: ohh… did they like it?
Me: you're a jerk. But i love you.#newnormal #dogparent #wfhlife #wfh #onlinehearings #onlinelife #doggo #internationaldogday pic.twitter.com/yHq1Nji74S

— Faye Condez – de Sagon (@FayeSagon) August 26, 2020