Duterte administration supporters have so far paraded a few of their biggest achievements on social media.
One of these is the streamlining of the country's emergency hotlines.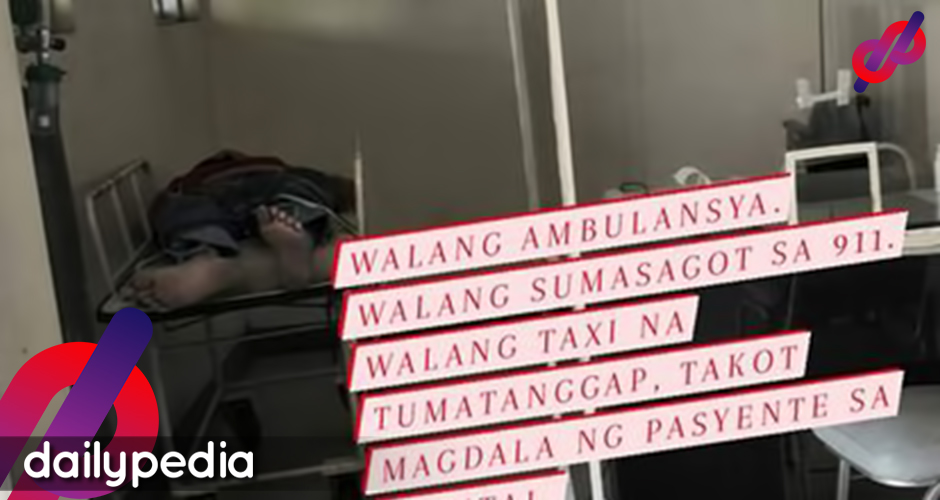 This, however, did not work at a time when it was needed the most as a cab driver by the name of Ricardo Camral died of an undisclosed cause after a concerned citizen failed to bring him to the hospital on time—because he spent too much time trying to contact 911.
Facebook user Cheenee Reyes shared with Panay News how she struggled to save one of their regular customers after several attempts at calling the new emergency hotlines.
In the post, Reyes mentioned her frustration at how unreliable both 911 and 8888 were. "Walang sumasagot sa 911! At sa 8888, sasabihan ka lang nilang tumawag sa 911. Ang labo, di ba?"
As Reyes recounts, "Manong" used to be one of their regulars at their canteen until he got laid off. Manong had just begun eating when he fainted and fell to the floor, telling the canteen staff how bad he felt at being laid off. Reyes's cousins barely caught him before he hit the ground.
With her cousins trying to hold Camral upright, Reyes started calling 911, 8888, and other emergency numbers to get a hold of a vehicle to take him to the hospital. The response? "Wala daw ambulansya. Wala daw mobile."
Reyes eventually resorted to asking cab drivers that Camral knew personally to take him to the hospital—but they refused. "Kargo daw nila kapag namatay sa taxi nila… Baka daw hindi na sila makabyahe kung maho-hold sila sa ospital."
She and her brother Cheeno decided to bring Camral to the hospital, but it was too late. Manong was pronounced dead on arrival.
They sought out help from the police and doctors at one of the hospitals along Marcos Highway to track down any of Camral's relatives. His wife eventually went to the hospital to see her husband.
Since then, her viral post has helped start a campaign to raise money and help those that Camral left behind. If you wish to help, Ricardo Camral's details can be found in the Facebook post below.
Netizens echoed their frustration with the situation.
Comments under the Panay News post had one recurring theme: the frustration shared by everyone at the country's emergency response. One Facebook user described the situation as "rotten".
"Bulok na telecommunications company, ospital na mukhang pera, mga pulis na maagsamantala, at mga politoko na walang ibang ginawa kundi magnakaw at abusuhin ang pwesto." Others lauded Cheenee's and her cousin's efforts at trying to save Manong Camral.
Even the Department of the Interior and Local Government (DILG) expressed its frustration at the government's 911 emergency hotline back in March—though for a very different reason: prank calls.
"For every prank or incomplete call that you make, there could be other people out there whose lives may be in danger or who need emergency assistance but could not go through because the lines are busy," DILG Sec. Eduardo Año said last March 4, 2020.
This was after he shared that more than half of the 18.48 million calls they have received were incomplete. 16,763 were non-emergency calls, and a whopping 2.54 million were fraudulent, hoax, or prank calls.
It would be best, then, to remember that the 911 hotline is for real emergencies only, i.e. those that require police assistance, fire reports, medical assitance, search and rescue, and those that concern chemical, biological, radiological, nuclear, and explosive material.