Presidential Spokesman Harry Roque explained on Thursday that President Rodrigo Duterte's public addresses are being edited out because not everything is for 'public consumption.'
"We're editing it because it's not just an address to the nation, it's also a meeting with select members of the Cabinet. We edit out the portions which are not for public consumption," he told Rappler reporter Pia Ranada.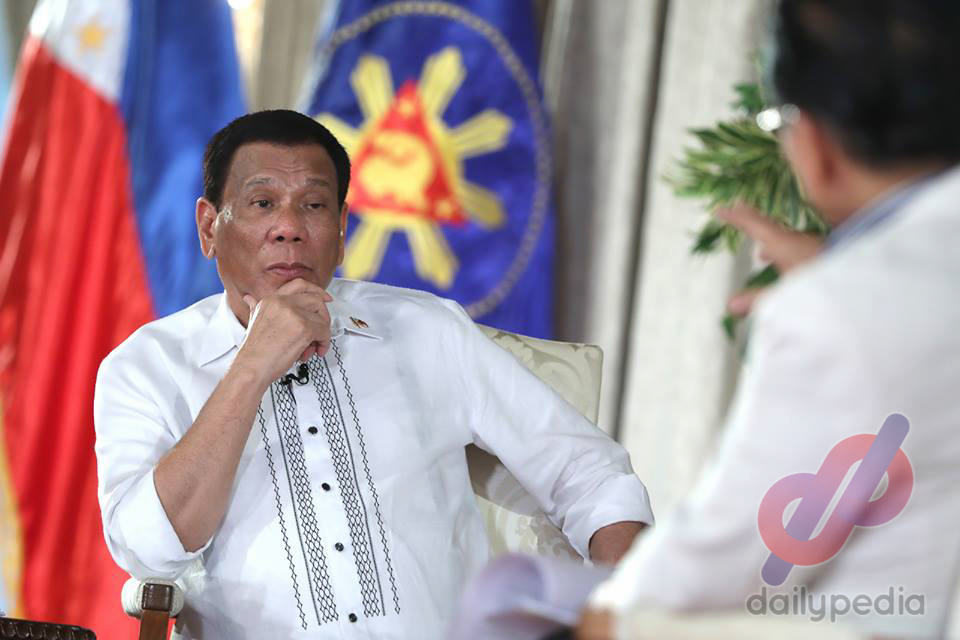 "That is why there is executive privilege. That's why we edit the airing of his messages because it's intertwined with the meeting of some of his Cabinet members," he added.
Roque also said that Malacañang is planning on holding a live press briefing to clear up any rumors about the president's health.
"We're talking about it," he said.
"Let's see first if the press briefing will take place. If it does, it will have to be similar to what we are having right now," he added.
Roque once again said that Duterte himself will tell the public if he is indeed suffering from a serious illness.
"He's a lawyer, he knows his obligation, he took an oath as a lawyer and as President to uphold the laws of the land and the Constitution," he said.
"The Constitution only says if there is a serious illness is there an obligation to reveal to the public the details of his health condition," he added.
Karen Davila praised Ranada for pressing Roque on important issues.
Good one @piaranada. And unfortunately for Sec Harry Roque, he clearly wasn't informed about the editing they did in the Jolo speech which he admitted on #ANCHeadstart https://t.co/GrqqALIjIF

— Karen Davila (@iamkarendavila) August 27, 2020
Netizens do not think it is right for the government to suppress information from the public, regardless of what was originally said in the briefings.
Spin… a meeting is a meeting… a speech is a speech.

The edited speeches are crazy and scandalous already, just imagine what is edited out. I just wish somebody would keep records for posterity or to release tell all book when this s*** is over.

— diwaenergy (@diwaenergy) August 27, 2020
No one asked you to broadcast these meetings or to give the speech immediately after. An address to the nation should be prepared, you can't just improvise a speech unless you're really talented, which isn't the case.

— Ronan (@RonanInManila) August 27, 2020
Pia was right. Obviously, they're hiding something that's why they edit out portions in Duts' televised speech. This wasn't the first time that they did this. Remember no'ng nag-speech siya tapos edited din pala. Pinaratangan niya yung ABS-CBN sa speech niya?

— J 🇵🇭 (@josedeguzman_) August 27, 2020
Minsan wala na talagang sustansiya ang sinasabi ni HR lalo na kapag wala na siyang masagot at barado na Siya

Hahahaha

— Opppssss (@fitness_asian) August 27, 2020
The person deciding which part to edit, which part to show the public, in reality, is the person now running the government.

— john prado (@johnprado2) August 27, 2020
Duterte should show himself in PUBLIC live… no edit whatsoever..

— Mike Ross (@TheFakeMikeRoss) August 27, 2020
https://twitter.com/dagapusa/status/1298871186898608129?s=20