Filipinos felt disrespected after a Thai newspaper headline said that Filipino teachers had just arrived in Bangkok from "the land of COVID-19."
The headline came about after the Philippines took over Indonesia as the Southeast Asian country with the most coronavirus cases, while Thailand is considered as one of the more successful nations in responding to the pandemic.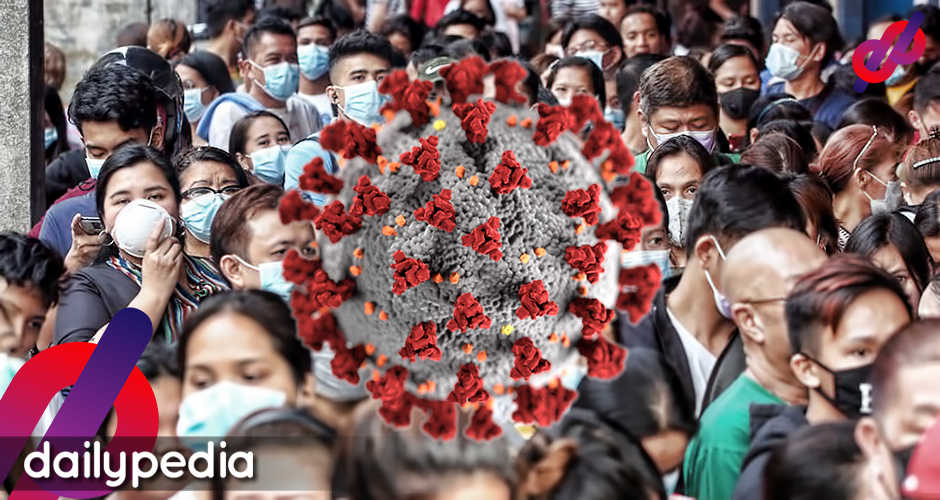 "The Philippine Embassy wishes to express its deep dissatisfaction over the characterization in the headline of the Philippines in relation to the return of the teachers," Philippine Consul General to Bangkok Val Simon Roque said in an open letter to the newspaper's editor in chief.
"The characterization is inappropriate, insensitive, and unhelpful at a time when all of us, brothers and sisters in the Association of Southeast Asian Nations (ASEAN), are closely cooperating to deal with the new and unforeseen challenges brought about by the Coronavirus Disease 2019 (COVID-19) pandemic," Consul General Roque added.
Thai Rath, the local newspaper had the attention of the Philippine embassy after publishing the headline.
A Thai journalist confirmed that the headline was talking about the 165 Filipino teachers who arrived in Bangkok from "the land of COVID-19."
Richard Barrow, a British expat who has a verified Twitter account and has been living in Thailand for over two decades asked, "Why do they need to insinuate that they come from the 'land of COVID-19'?"
However, it was actually Singapore that first tagged the Philippines as 'the new COVID hot spot'.
Warnings of xenophobia and racial discrimination to people who belong to countries with surging COVID-19 cases have also been given by human rights advocates.
The Philippines has over 150,000 cases as of this writing.
Filipinos weren't too happy with the headline.
Uhm this is wrong i mean not all thai community say that the Philippines is the land of covid-19 its the thai-rath publisher that's the one to blame i get it you're angry dahil sinabihan tayo ng ganon pero bakit dapat sabihin yung mga ganyang words — pic.twitter.com/IkSokd0wM3

— 𝘿𝙚𝙖𝙣 (@gayforgunAtp) August 10, 2020
a newspaper publication company in thailand just named philippines as the "land of covid-19"

me as a filipino: pic.twitter.com/cntDMKgEBn

— Yuan Gonzales (@yuangonzaIes) August 10, 2020
https://twitter.com/edssmiranda/status/1292807165166489600
One reason why I love Thailand 🇹🇭 is becoz of Mario Maurer. However labeling Philippines 🇵🇭 as the "Land of COVID-19" is totally inappropriate!

We didn't even label CHINA 🇨🇳 as the "maker" of COVID19, so please STOP BELITTLING US!

Sawasdeekah 🙏 ❤️ 🇹🇭
Khob Kun Kah 🙏❤️ 🇵🇭 pic.twitter.com/fMjrYzXzuP

— @SheisAengel (@SheisAengel) August 10, 2020
https://twitter.com/Cockshapedice/status/1292840659078901760
Others: Gets offended that the Philippines was called the "Land of COVID-19"

Me, knowing we have 100K+ cases and no concrete health plan to combat COVID-19: pic.twitter.com/QPSAPWBhDZ

— jm (@iwuvpancake_) August 10, 2020
Funny how "some" Filipinos agreed Philippines being called "Land of COVID-19" because they hate the government's incompetence.

Magalit kayo/tayo sa government, but never let people or other countries degrade ung bansang pinagmulan mo/natin. 🙏🏻

— Kristian Alnas (@kristian_alnas) August 10, 2020
https://twitter.com/pepcpam/status/1292803334013739008
TODAY ON GEOGRAPHY:

Land of the Morning Calm, KOREA.
Land of the Rising Sun, JAPAN
Land of Milk & Honey, SWITZERLAND
Land of the Long White Cloud, NEW ZEALAND
Land of Hope & Glory, ENGLAND

Land of the Rising Covid, PHILIPPINES. 🇵🇭
Land of the Longest Lockdown, PHILIPPINES. 🇵🇭

— Rod Magaru 🍥 (@rodmagaru) August 11, 2020
Japan –Land of the Rising Sun
South Korea –Land of the Morning Calm
Thailand –Land of Smiles
Bhutan –Land of the ThunderDragon
Mongolia –Land of the Blue Sky
Iceland –Land of Fire and Ice
Venezuela –Land of Grace

PHILIPPINES- LAND OF COVID-19 pic.twitter.com/9ANVRLokVb

— Jim (@JimGumboc) August 10, 2020
Almost 7k today, and hindi ako nabutthurt knowing Philippines was tagged as Land of COVID-19. 6 months of lockdown and yet it seems we're not reaching the peak? Inaaway pa frontliners, akala ni Duts rebolusyon ang nais ng frontliner.What we flattened is the economy, not the curve https://t.co/ycOgL79xwf

— billy (@agi_lliby) August 10, 2020
As a BL fan, Thailand labelling Philippines as the Land of COVID-19 got me like: pic.twitter.com/K81cZozGpq

— พี่ฌองโคลด (@Trojeanwar) August 10, 2020
https://twitter.com/rayyysanchez/status/1292827894054412295