Netizens made fun of Atty. Larry Gadon for his unique way of wearing a mask.
Masks should always be worn over a person's nose up to their chin.
"Bobo" heckler Atty. Larry Gadon was called out by netizens after they noticed something wrong with his photos.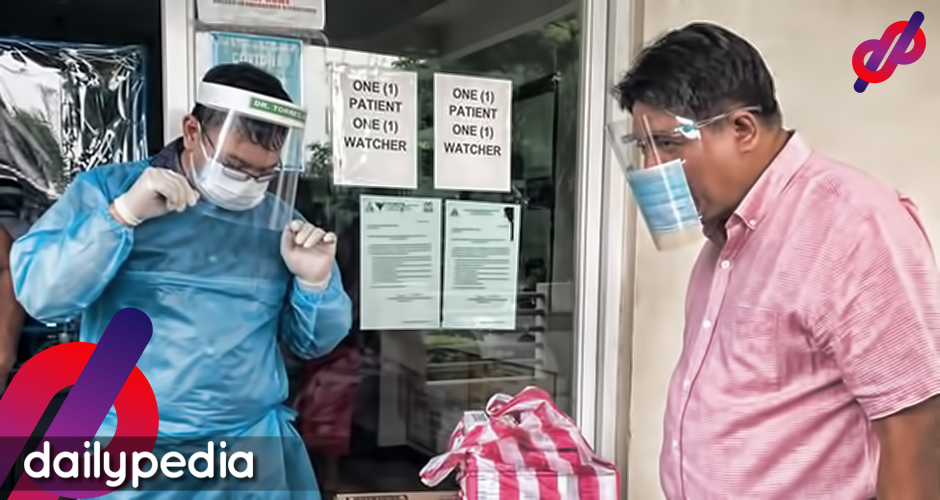 Social media users didn't know if they should be amused or annoyed with the way Gadon wore his mask. Instead of protecting himself by wearing it the right way, it seemed like he taped it inside his face shield, which defeats the purpose of actually wearing the mask.
A netizen called it "hover face mask."
Hover face mask by Larry Gadon. pic.twitter.com/4FlzNKS7pY

— Korte Supremo 👨🏻‍⚖️ (@KorteSupremo_) August 14, 2020
Other Twitter users were then amused and confused as to how he thought of the idea.
https://twitter.com/crlocarlo/status/1294232389229490176
Kapag feeling mo boba ka, isipin mo na lang masboba ito pic.twitter.com/bivZ3FmpgC

— AltABSCBN (@AltABSCBN) August 14, 2020
https://twitter.com/kisawftbelly/status/1294225402651541505
People then used his famous "bobo" line on him.
bobo mo talaga larry gadon. bobo mo!!!!!!! https://t.co/KWUcnWNHGW

— alí (@itsmealliezonB) August 14, 2020
https://twitter.com/rinagbnz/status/1294271530663215104
Another one tweeted that he has once seen Gadon and yes, that's really how he wears the mask.
Minsan ko nga rin palang nakasabay si Gadon mag-grocery. At oo, ganyan talaga mag-mask ang ungas. pic.twitter.com/7FM4W7qwYO

— Ted Pylon (@TedPylon) August 14, 2020
To properly wear a surgical mask, the elastic bands needed to be placed around your ears. In Gadon's case, he completely removed the said bands.
The mask also needs to be extended about the nose and down to the chin. After bending the metallic strip at the top of the mask, one should avoid touching it to make sure that no bacteria is on the mask.
Surgical masks need to be changed periodically as well.