Monika Afable, who was crowned Sinulog Festival Queen 2020 has gone viral after photos of her selling food in Borongan City, Eastern Samar circulated on social media.
Facebook page "Pageanthology-101 Philippines" shared the photos that garnered praise from netizens.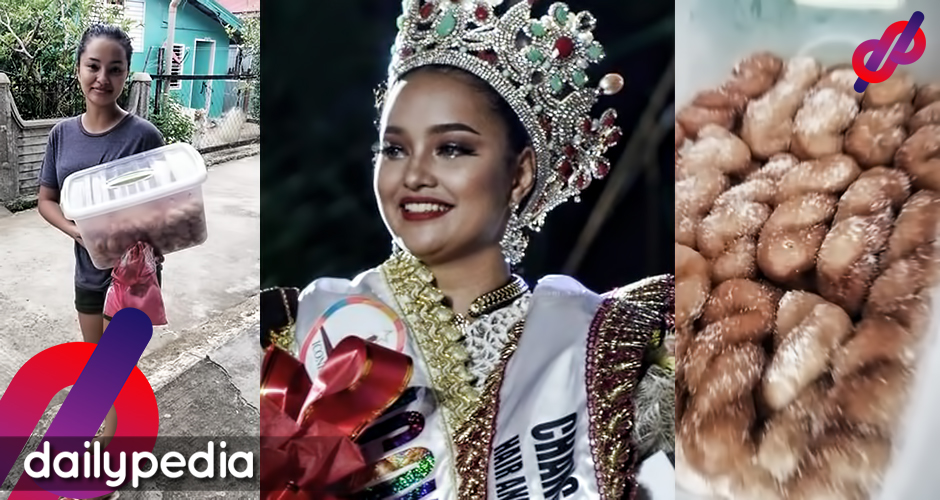 Afable is seen selling "Siakoy", more commonly known as "Pilipit" to make money in the midst of the COVID-19 crisis.
Afable goes house to house in her village selling the her product. Her friend Sisa Balan first shared the inspiring photos.
People are now resorting to doing other jobs just to earn money due to being left unemployed by the pandemic.
View this post on Instagram
Lorrie May Parungao, a flight attendant, went viral as well for selling fishballs due to temporary unemployment. Lorrie grew up in family that has roots in farming and is not ashamed of it.
Former PBA player Ronnie Matias is also selling food and other stuff since the Maharlika Pilipinas Basketball League (MPBL)'s season has been suspended.
His main product is his mother's 'special bagoong' which many people are buying including fellow basketball players. He delivers them himself and is proud to be doing it since it pays the bills.
Thai actor Pheerawas Khunlanunthwatn, better known as Amp is now doing deliveries as well. His friend recommended he apply as a Grab Delivery Driver and so he did.
View this post on Instagram
The job taught him how to save money and helped him discover restaurants he didn't know even existed. He rarely rests and makes around ฿30,000 monthly.