Ilo-ilo Representatives Julienne "Jamjam" Baronda, Janette Garin, and Sharon Garin were slammed by their fellow Ilonggos for voting against the ABS-CBN franchise renewal.
These three lady lawmakers are part of the 70 members of the Congress' Committee on legislative franchises who voted 'Yes' to ABS-CBN franchise denial.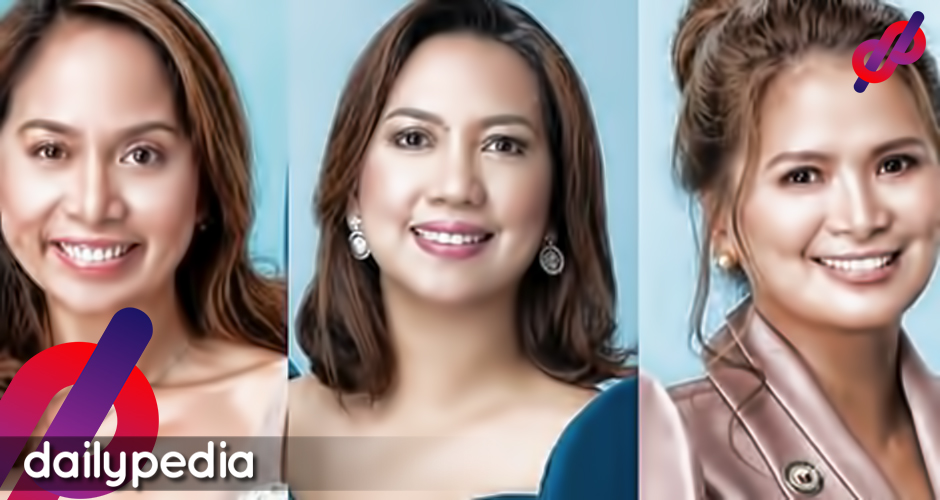 The denial of the broadcast giant's appeal for a franchise renewal killed their chance to be back on the air after being shut down since May 5.
As the House released its final decisions on July 10, Ilonggo netizens expressed their disappointment with the Congress' decision.
Specifically, they were upset with the three lady representatives: Baronda of Iloilo city; Janette of Iloilo Province 1st district; and Sharon of AAMBIS-OWA Party-list.
Mga garin nag boto man to shut abs cbn… bawwwwww daw Di tana sila Ilonggo… hail to their King of devil.. yan ngayon ang Utak ng Congress demonyo.. 💔💚💙.. TFC ako for life…

— Ching solinap (@whitecap91) July 12, 2020
The Ilonggos can extract revenge on the Garins by not voting for them in 2022.

— Gina A. Policarpio (@gapolicarpio) July 13, 2020
The 3 congresswomen who voted against the renewal of the franchise does not represent us Ilonggos. #ForeverKapamilya #IbalikAngABSCBN

— anabanana 🐘 (@kathniel_ana25) July 13, 2020
The views and opinions expressed by Mr. Roque do not state or reflect those of the "Filipino people".

Furthermore, the views, opinions and the VOTE made by Iloilo's representative do not reflect those of the Ilonggos.

— Chanel_ier (@channiebravooo) July 12, 2020
For this 2 garin from iloilo see you both on this coming election2022 you make all ilonggos dessappointed for voting YES this time our generation well be never silent about this happend di nyo mn kbg inisip ung ngtatrabaho xa abscbn ilo2. pic.twitter.com/sogP4eHvUl

— Kycine_purple (@kycine_purple) July 11, 2020
first u voted "yes" on the anti-terror bill, and now u voted against the franchise renewal of ABS-CBN knowing that pretty much of us are "kapamilyas" ghorl, resign ka na lang. YOU DO NOT REPRESENT THE ILONGGOS. nami ka pusdakan tv plus.

— devil spawn (@jaredridinghoe) July 11, 2020
Thumbs down to my Ilonggos Representatives👎👎👎

— Grace Cee 🌷 (@PelobelloMary) July 10, 2020
The audacity of Janette Garin to vote Yes for ABS-CBN's franchise denial. Hello ghorl where are your words? Kala ko ba magreresign ka na? You just put all of us Ilonggos in pure shame, my dear Dengvaxia Queen.

— sundance kid (@mockingjames_) July 10, 2020
ABS-CBN, the biggest media conglomerate of the country, is owned by the Lopez family who originated from Iloilo City. Eugenio Lopez Jr., the father or the Gabby Lopez, the current Chairman Emeritus of ABS-CBN Corporation, was born in the said city.
ABS-CBN is the number 1 network in Iloilo, which justifies the disappointment of the Ilonggos with their representatives.