Although restrictions are loosening up, nations across the globe are still implementing lockdowns in certain high-risk areas which makes it hard for citizens to access essentials.
Delivery drivers are now seen as frontliners due to the service they provide. They expose themselves to potentially getting infected by the new coronavirus every time they are out there buying things for their customers.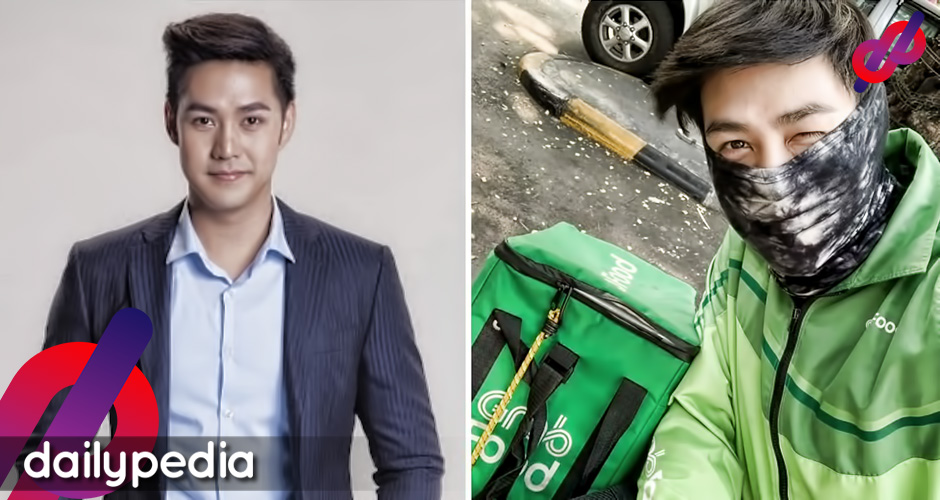 Most of the drivers resort to doing this kind of job because they also have families to feed, and were left jobless upon the implementation of lockdowns.
Thai actor Pheerawas Khunlanunthwatn, better known as Amp has decided to become one which isn't very surprising since other famous personalities are also doing it.
Amp signed up to become a Grab delivery driver after his friend recommended he do so.
The 33-year old is enjoying every bit of being a delivery driver as the experience made him realize how hard it is to earn and save money. Furthermore, he has created new relationships and learned about restaurants he never knew existed until he worked as a delivery driver.
Amp claims to have never rejected orders and makes around ฿30,000 monthly. Unlike other drivers who choose to rest when the rain is pouring, the actor keeps on delivering and is happy doing it for his daughter and wife.
Even with his status as a celebrity, Amp is not ashamed to be doing this since it's an honest living.