He also advised the country to "cool off" unless the people are ready to go to war.
He added that even though he holds no grudge against the US and China, he will still not allow foreign military bases in the Philippines. 
During his fifth State of the Nation Address, President Rodrigo Duterte stated that he cannot do anything against China's claims on the territory and resources in the West Philippine Sea.
He added that the Philippines should just "cool off" and push for "diplomatic endeavors" to counter China's claims, that is unless if the country is "prepared to go to war," he stated.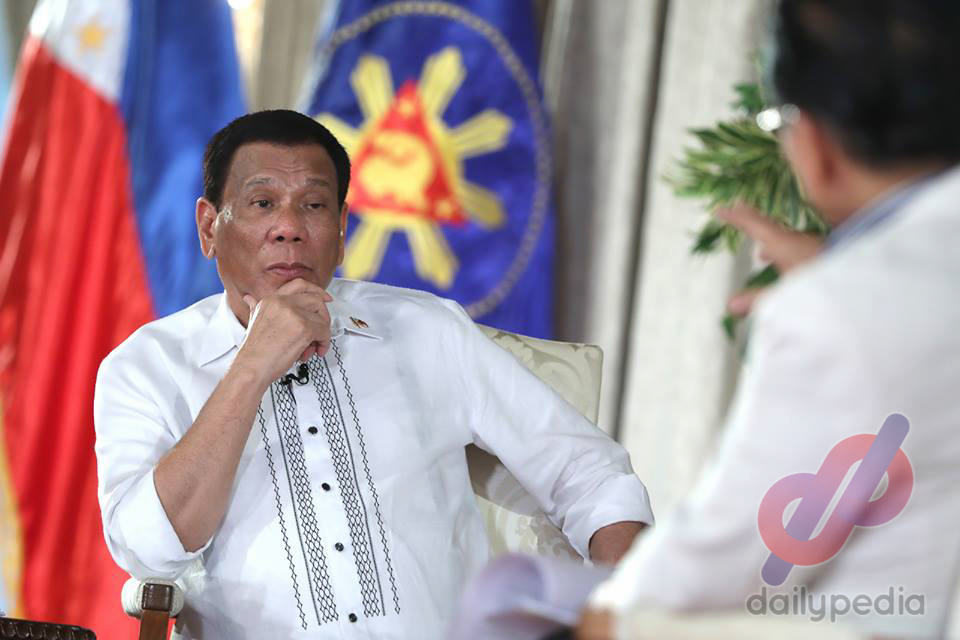 "China is claiming it, we are claiming it. China has arms. We do not have it so it's simple as that. They are in possession of the property… So what can we do? We have to go to war, and I cannot afford it. Maybe some other President can, but I cannot," Duterte said.
"Inutil ako d'yan and I'm willing to admit it. Talagang inutil ako d'yan, walang magawa."
China refused to acknowledge an international tribunal's 2016 ruling that invalidated the country's alleged historic rights to more than 80 percent of the West Philippine Sea.
Duterte has largely set aside the ruling in search of trade and investment with Asia's largest economy, sparking US concern that Manila, its long-time ally and former colony, would change sides in a strategic boost to Beijing.
He added that he will not allow foreign military bases in the Philippines.
"Maglagay-lagay ka ng base at this time, this will ensure if war breaks out — because there will be atomic arsenals brought in — this will ensure the extinction of the Filipino race. We work without fail to protect our rights in the South China Sea, neither beholden, not a pawn to anyone," he said.
"We broaden the boundaries of Philippine diplomacy. We build productive ties with everyone willing to engage us on the basis of equality and mutual respect, and we refined our relationship with our most important partners, placing the country in a far better position to advance our interests in an evolving regional order and emerging global problems."
In exchange, President Duterte claimed to have asked China to give the Philippines priority and credit when it releases a vaccine for COVID-19.
"About 4 days ago, I made a plea to President Xi Jinping that if they have the vaccine, can they allow us to be one of the first or if it's needed if we have to buy it, that we will be granted credit so that we can normalize as fast as possible," Duterte said.
The Philippines now has more than 82,000 confirmed COVID-19 cases with 26,446 recoveries and 1,945 deaths.