Xander Ford, originally known as Marlou Arizala, just came out as a bisexual but netizens said that it can't erase the fact that he is still a rapist.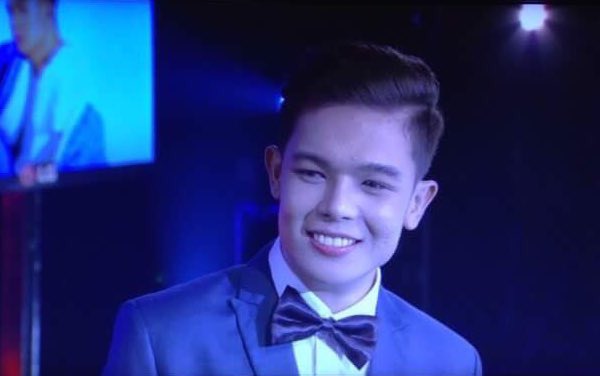 Through his Instagram story, Xander revealed his true identity by saying that, he is "part of LGBTQ" with a "#Bisexual".
However, netizens suspect that this 'coming out' of Xander is just a gimmick to mislead the rape accusation against him.
Marlou Arizala aka Xander Ford admitting he is a bisexual. If it's true, then welcome to the LGBTQ community. If this is just another gimmick to mislead the controversy abt the rape accusation, not a good move. Basta #TanginaMoBongGo pa din. pic.twitter.com/gcu39KEBHH

— The Shepherd (@AngManunupa) July 17, 2020
They also said that being part of the LGBTQ+ community doesn't erase the fact that he is a rapist and abuser.
Being part of the LGBT+ will not make you special, Xander Ford. You're still a rapist and a VAWC abuser

— William Matawaran. (@wmatawaran) July 17, 2020
https://twitter.com/ughhbby/status/1284015269262659584?s=20
Xander Ford! you maybe identified as a bisexual or a straight man you cant change the fact that you are a RAPIST and an abuser, so please dont deal with my flag! if you're saying that to gain sympathy? im sorry we dont support violators.

— a l a h a s (@badpurejewel) July 17, 2020
Shout out to Xander Ford and other people pic.twitter.com/tp8jarxkPq

— Bayani4Hire 🇺🇸🇵🇭 (@KawwwwwM) July 17, 2020
Why is Xander Ford suddenly coming out as bisexual? Is this some sort of stunt to avoid his accusations? Well, pic.twitter.com/xji76trPaW

— timxyy (@bamjuxxx) July 17, 2020
xander ford coming out as bisexual just for us to forget that he is an abuser lolpic.twitter.com/dhk0VRHB3v

— dew boke ˎˊ˗ (@chokemeohm) July 17, 2020
Xander Ford: comes out as Bisexual

Me: 3 things. One, ok. Two, why are you still relevant. Three, you're still a rapist/committed sexual assault. Coming out as Bisexual doesn't discount the fact that you sexually assaulted a girl. pic.twitter.com/OVwTBALM0P

— enzo | MASS TESTING NOW! (@enzolorenzo727) July 17, 2020
They also labeled the internet sensation as 'clout chaser', as it seems that he is using the LGBTQ+ community to gain attention.
https://twitter.com/1221setmeonfire/status/1284087438898425857?s=20
Claiming himself that he's part of the LGBT community for fame, You're just an ugly hypocrite Xander Ford. pic.twitter.com/7lZuw1gCGT

— 卄ㄖ丂卄丨 (@NaziH0SHI) July 17, 2020
i hate it too when people question my sexuality. but xander ford coming out as bisexual after allegedly raping his gf and showing NO SIGNS whatsoever that he supported the lgbtq community is NOT IT. p sure he's just doing it to be "part of the trend"

— ven༄‧₊˚. (@ptlnrvn) July 17, 2020
Ugh Xander Ford's coming out and I'm not happy about it because I know he's just using it for clout.
Wtf? How can a person be so stupid to use a struggle and an identity for fame?? Tangina talaga.

— RAVENOUS 24/7 (@thyawesomeself) July 17, 2020
Recently, Xander Ford was accused of rape and physical abuse by his ex-girlfriend, Ysah Cabrejas.
Xander was a former member of Hash5 before he underwent surgeries to change his physical attributes and pursue a solo career and reintroduced to the public as Xander Ford.