A video of a father crying over his sold motorcycle went viral on Facebook.
Two netizens were kind enough to put the smile back to the man's face by giving him a new motorcycle. 
The COVID-19 crisis has affected one family so much financially and that one man had no choice but to sell his treasured motorcycle.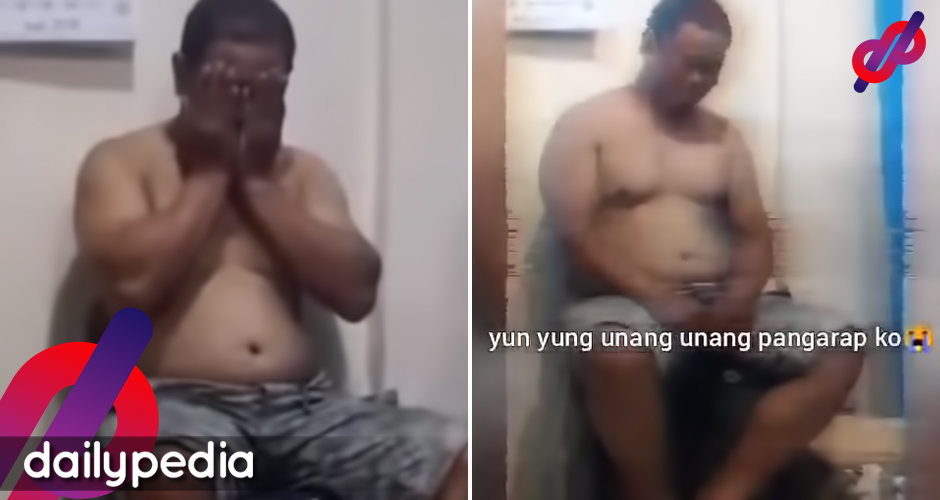 Facebook user Norlene Marciano posted a video of her father crying after selling his two-wheeler.
She said that it was his first, favorite, and dream motorcycle so he wasn't able to stop himself from shedding some tears.
"Grabe iyak niya para [ang] kuryente at tubig mabayaran lang. Masakit bilang anak makita mong umiiyak papa mo. Gusto koman bilhan sya bago pero paano?" Norlene wrote.
She then added that when they were filming their crying father, they were just pretending to smile and joke around but they are actually sad and hurt over the situation wherein the man of the household had to sell one of the most important things in his life.
https://www.facebook.com/permalink.php?story_fbid=791809514690341&id=100015838985449
But when a door closes, another one opens. As the video went viral, many were touched by the father's sacrifice.
It reached a man named Edward Evangelista.
Edward was so touched by the video that he offered to give the man a brand new motorcycle.
With the help of someone named Wowo Delos Reyes, they were able to give the man a new motorcycle.
Accompanied by Edward, he picked it up from Wowo's house.
https://www.facebook.com/jhay.dawg/posts/3143999842319745