Senator Bong Go trended on Twitter after he admitted to asking the National Bureau of Investigation (NBI) to investigate social media posts critical of him.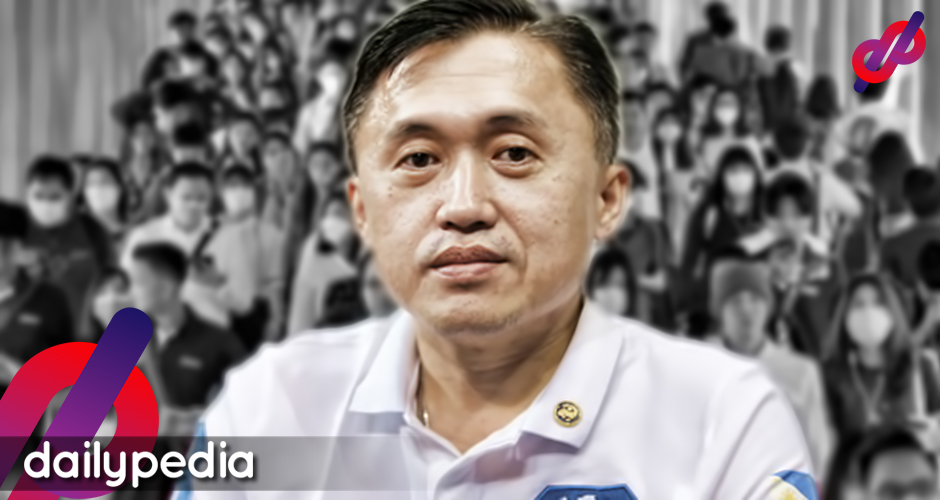 "We wrote letters to the NBI requesting them to conduct investigations on certain social media posts that may fall under possible violations of the cybercrime law, particularly libel, and other applicable laws," Go said on Thursday, July 16.
The NBI obeyed Go's appeal and sent several subpoenas to people nationwide. One of the recipients was a college student which was confirmed by the NBI Cybercrime Division.
Others used the hashtag repeatedly in a single tweet to make it trend even more while pretending to defend Go.
Oh nooo. #TanginaMoBongGo is spreading. Nakaka-worry to see #TanginaMoBongGo on my Twitter feed. #TanginaMoBongGo sounds harsh. Can't we educate ibstead of spreading #TanginaMoBongGo? Yung iba magkakasunod nag-post parang#TanginaMoBongGo#TanginaMoBongGo#TanginaMoBongGo
Huhu..

— Eldin Christian Lao (@Christianomics) July 16, 2020
Why is #TanginaMoBongGo trending? Are you guys aware that #TanginaMoBongGo is bad. Stop trending #TanginaMoBongGo. Whatever it is, #TanginaMoBongGo is too much. I hope #TanginaMoBongGo trend subside. Again, stop #TanginaMoBongGo tweets.

— Amylo (@Amylopectin_) July 16, 2020
kung sino man nagsimula ng hashtag na #TanginaMoBongGo, sana makonsensya ka! sa mga nagttweet ng #TanginaMoBongGo, itigil niyo na yan! wag niyo nang ipatrend ang #TanginaMoBongGo, pls! andaming masamang nangyayari sa buhay niya, dinagdagan niyo pa ng #TanginaMoBongGo!!! pic.twitter.com/0VWTmyrqcV

— morbidda destiny (@rearidinghood) July 16, 2020
hoy the hashtag #TanginaMoBongGo is way too much naman. I understand what he did is wrong pero to trend #TanginaMoBongGo is just too much. Please stop using #TanginaMoBongGo bcs it's rude.

— Von (@Vontifex) July 16, 2020
Even K-pop fans joined in tweeting the hashtag.
What happened to all those politicians who eat death threats for breakfast? Wala na ba? Puro balat sibuyas na lang? #TanginaMoBongGo#TanginaMoBongGo#TanginaMoBongGopic.twitter.com/JQzMKnwQkU

— ᜎᜎ̊ᜐ #HYLT #SOTY (@KnightofBP) July 16, 2020
#TanginaMoBongGo a fucking senator who can't accept criticisms when his job involves being criticized? what's not clicking? iiyak ka and nagsusumbong ja sa jowa mo? pic.twitter.com/1pH2TDg0Jv

— mint (@peachfrostings) July 16, 2020
https://twitter.com/nekoshinwon/status/1283809737029500928?s=20
https://twitter.com/nrjqn/status/1283808088227631106?s=20
https://twitter.com/binunjing/status/1283812390627229696?s=20
Netizens, through memes, also pointed out how other public servants didn't even request a probe on their critics in spite of being on the receiving end of heavy criticisms.
https://twitter.com/kennthklt/status/1283877063254962177?s=20
My first ever tweet is dedicated to.. #TanginaMoBongGo pic.twitter.com/V9CHXUFM1W

— Kian (@kiamoy028) July 17, 2020