Camarines Sur 2nd district's Representative Luis Raymund Villafuerte Jr. gained flak from Jona, Karen Davila, Bianca Gonzalez, and other ABS-CBN personalities for advising the Lopezes to sell ABS-CBN.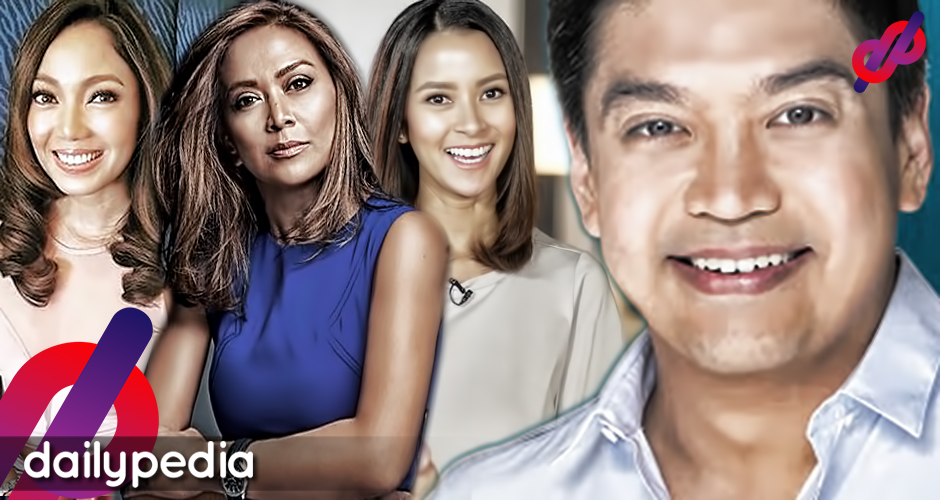 During an interview in ANC Headstart, Villafuerte suggested that the Lopez family sell ABS-CBN if they truly care for their employees. He also said that he will support the ABS-CBN franchise renewal if it will be under new management.
"If they really love the 11,000 employees or more and if they truly want to serve the Filipino people, ibenta nalang nila yung kompanya," Rep. Villafuerte suggested.
"I will support the renewal under the new management and ownership," he added.
Ang tunay na win-win solution ngayong nasa crisis tayo ay kung hindi niyo dineny ang franchise renewal at pilit na pinatay at tinanggalan ng kabuhayan ang mga manggagawa. https://t.co/JUdrnqKWFM

— JONA (@MsJ0NA) July 17, 2020
From President Duterte, to Speaker Cayetano, Cong Defensor.. and now Deputy Speaker Lray Villafuerte. It's "bottomline.. sell the company"#ANCHeadstart https://t.co/g15poJQrQU

— Karen Davila (@iamkarendavila) July 17, 2020
. . . ? ? ? https://t.co/OAamPQCN4N

— Bianca Gonzalez (@iamsuperbianca) July 17, 2020
He also cited Mighty Corporation as an example. This company allegedly had tax charges, but they sold their corporation to a Japanese company to end the issue.
"Bakit ang Mighty Corporation allegedly nangdadaya sa taxes. Sinabi ni Presidente, magbayad kayo, nagbayad. Binenta na nila yung kompanya sa isang Japanese company, edi walang problema po," Villafuerte said.
[Mighty Corporation allegedly cheats with the taxes. President told them to pay and they did. They sold the company to a Japanese company, so there is no problem.]
Recently, Cong. Villafuerte was also criticized for recommending the use of ABS-CBN vacated frequencies for distance learning.
Hard sell. So that's the plan all along? Force the Lopezes to sell ABS-CBN, just as the President himself said in December? Because who will take over? https://t.co/WIr0Ra6hC8

— Mike Navallo (@mikenavallo) July 17, 2020
Garapal at kapal talaga! Di lumabas din ang totoo. Ginipit nyo nga ang ABSCBN para mapilitan sila ngayong ibenta sa mga kaalyado nyo. Actually hindi na naman to lihim kasi yun poon nyo na una nagsabi kung baga nag follow ka lang naman ng script nyo! 🤮🤮🤬🤬 pic.twitter.com/WoHRvI7Iap

— Roque Rox Santos (@roxsantos) July 17, 2020
If Congress cared enough about the 11,000 employees, they would not have denied the franchise renewal. Jusko. https://t.co/DU9tg9kD4U

— Aika Robredo (@aikarobredo) July 17, 2020
His recommendation came after the House committee on legislative franchises officially rejected the franchise renewal with a 70-11 vote on July 10.
Since its closure on May 5, the ABS-CBN has lost 30 to 35 million a day due to its terminated broadcast. On July 15, the company officially announced its retrenchment program.
Luis Raymund "Lray" Villafuerte Jr. was a former Governor of Camarines Sur province. Currently, he is serving as Deputy Speaker of the House of Representatives and is also the Vice-Chairperson on Public Accounts Committee.
Villafuerte is one of those Congressmen who voted 'Yes' to the resolution denying the ABS-CBN franchise application.