Rep. Jesus Crispin Remulla still hasn't changed the way he talks to ABS-CBN's speakers during franchise renewal hearings.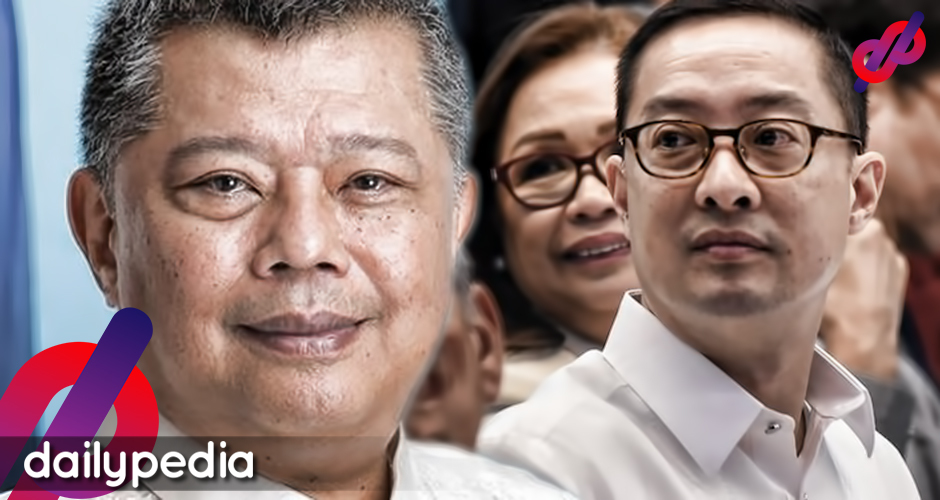 The recent hearing saw Remulla asking ABS-CBN's Atty. Maxim Uy if he understood 'Tagalog' in a very aggressive manner.
He then spoke in English and asked Atty. Uy if the latter wanted him to speak in an "English" or "American accent" before getting his time cut.
Chynna Ortaleza pointed out the disrespect Remulla has shown and sees it as 'condescending'.
Sobrang lala ng heartbreak ko. I know arguments happen but personally I try my best to talk to people with respect even if it gets heated. Why? Why do you have to speak this way sir? So condescending. 😔 https://t.co/7XIhV1Cw7y

— Chynna Ortaleza (@ChynsOrtaleza) July 7, 2020
Remulla has indeed been 'bastos' to the guests.
Ganito pala kabastos si Remulla, no? Bahay mo yan, binabastos mo yung bisita mo? #PalamuninMoSila? https://t.co/EZQ8Z8rhCM

— ogie diaz (@ogiediaz) July 6, 2020
Gretchen Ho asked why Remulla has to be so disrespectful.
I'm talking about Congressman Boying Remulla. I hope this reaches you. https://t.co/5oS0spL2qT

— Gretchen Ho (@gretchenho) July 6, 2020
Ang bastos naman. 😡😡😡 https://t.co/JLwYA0bl7x

— Kristian G. Kabigting | #MyExtraordinary (@kkristian_2020) July 6, 2020
Remulla doesn't have the thickest skin and is very hot-headed according to one Philip Lustre Jr.
THEY use to call him Boying, his endearing nickname. Now, netizens call him BONDYING. He's an onion-skinned crybaby. Iyakin. 😧😧😧

— Philip Lustre Jr. (@IpeLustre) July 6, 2020
Haaa?!!! Grabe naman sa pagkabastos. Anong klaseng congressman ka po Cong. Boying Remulla? hindi marunong mag admit ng mistakes? Dadaanin sa singhal. Napahiya ka lang eh. You accused ABS.. nakakahiya ka. https://t.co/FbSDYVjbuy

— Nickollyne Alay-ay (@nikkynicsalayay) July 6, 2020
#BoyingRemulla asking why the cancellation of #ABSCBN franchise is equal to an attack on press freedom. I totally agree that it's time to make sure we have better Congress Reps. It means doing some really good planning and strategy straight to 2022. #DutertesMen #DutertesCongress pic.twitter.com/bZvOAgeZck

— katrinastuartsantiago (@radikalchick) July 6, 2020
Amid criticisms hurled at Remulla, his brother Governor Jonvic Remulla wrote him an open letter that was posted on social media.
The lawmaker also responded with a letter of his own.
"I read your letter intently and I am grateful for your concern. You used the term respect and until now, I cannot get over my mistake of writing a note while the National Anthem was playing. I have apologized and continue to apologize for my mistake. I am only human. I am sorry." said Remulla after reading his brother's letter.
He said that a friend told him that ABS-CBN was a 'MONSTROSITY'.
"A very good and respected friend warned me about the MONSTROSITY called ABS-CBN. He told me that ABS-CBN is like a God, with tons of money and other resources at their disposal, to be used to crush anybody who would stand in their way, like the tragic figure called ERAP that the masses elected in 1998."
Remulla then claimed that the network has brainwashed the Filipino people for the past 33 years,
"For the past 33 years, since the passage of the 1987 Constitution, ABS-CBN has implanted into the public psyche the abuse, corruption, and stupidity of Congress and government officials and workers. They have brainwashed our people that there is no honor. In public service and never allowed anybody to answer back in the same forum. Or the same television programs."
He also accused ABS-CBN of lying before Congress during hearings and had the intention of assassinating his character.
"They have repeatedly lied to Congress, and in doing so, Have shown a very low regard for the Filipino. And they have used social media to [assassinate] my character, employing millions of trolls in the process."
Remulla was recently caught taking down notes during the national anthem in one of the previous hearings.