Actress Angel Locsin clarified the issue of her stock ownership in ABS-CBN Corporation.
This is in response to people who are aiming to discredit her constant support for her network.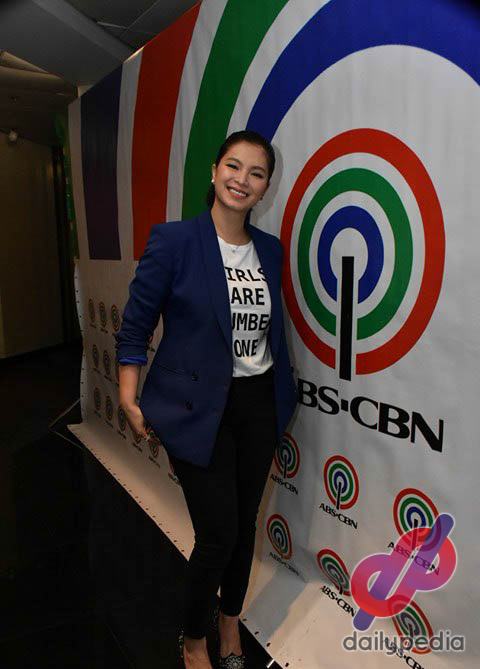 As the House committee on legislative franchises opted to deny ABS-CBN's appeal for a franchise renewal, Kapamilya employees and supporters started protests to show disapproval with the decision.
Angel Locsin is one of the celebrities who has been actively fighting for ABS-CBN's franchise and keenly sharing her opinions on the issue.
However, the intention of Angel was stained with malice as people saw her name in the list of Top 100 stockholders of ABS-CBN. If so, it may appear that the actress is actively protesting for the network because she holds shares from the company's stocks.
The actress reposted the Instagram story of her supporter that differentiated the difference between 'issued' and 'subscribed' shares capital.
Accordingly, "Issued share capital is the value shares actually held by investors while subscribed share capital is the value (that) shared investors promised to buy when they are released."
Angel's stocks will be released by ABS-CBN once the actress has completed the payment. But Angel already stopped paying for the stocks therefore, she is not an official stockholder of ABS-CBN.
"Kapag natapos na niya bayaran ang payable period, don pa lang maiissue sa kanya (ang stocks). In Angel's case, 5 years to pay. Pero nakakakalahati palang siya (if tama ako), at late last year or early this year hindi na niya binayaran. Ni let go na niya ito. So ano ibig sabihin? Hindi pa sakanya ang shares na yun at hindi na magiging sakanya dahil hindi niya natapos ang 5 years," the supporter said.
Months ago, Angel already clarified her stockholder position in the company when she was attacked by DDS Vivian Velez. She also promised to donate her gains to charity, as she used to do.
"Sorry to disappoint some people, but money is not everything. Hindi ko ho alam kung anong intention ni Ms. Vivian sa kanyang post, pero kung ito po ang gagamitin to discredit my name and what I stand for, hindi nyo po kailangang gawing issue," she said.
"Kapag kumita po ang aking maliit na investment sa ABS-CBN, I WILL DONATE EVERYTHING TO CHARITY. Accounted. Again, money is not everything. For your knowledge, Maliit lang po ito. As in," she added.
Recently, the actress took the streets to express disapproval with Congress' decision to deny ABS-CBN's franchise. She also called out her fellow Kapamilya stars who remained dormant amidst the issue.