Mocha Uson's manager Byron Cristobal changed her verified Twitter account Mocha Uson Blog to Banat By Official.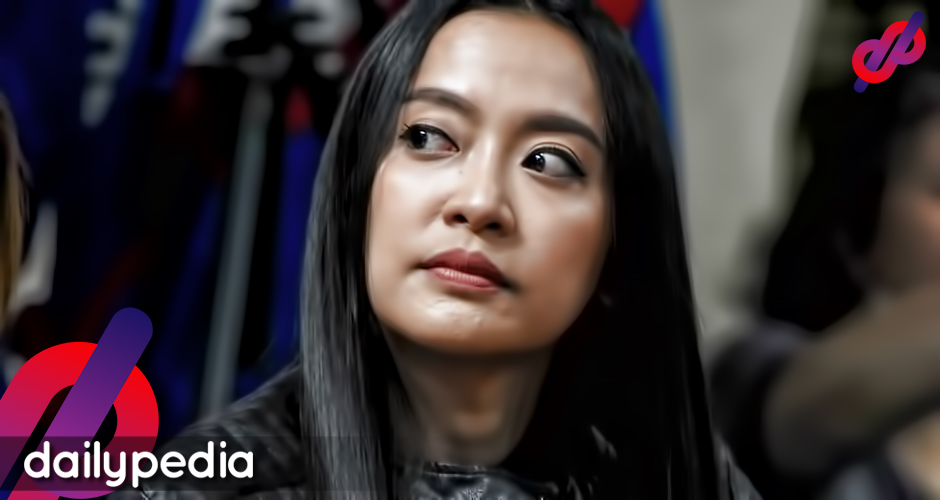 Since the account name was changed, it lost the Twitter verified icon.
At the same time, a new Twitter account with the same old username arose.
The tweets of the alleged new Twitter account of Mocha seems to use pretentious English writing, far away from the tweets of the previous account.
E=mc² except in a black hole.

— Mocha Uson Blog (@MochaUson) July 20, 2020
https://twitter.com/MochaUson/status/1285148297183719424
English only, please? Mocha Uson has ascended to a higher level of supreme intellect that she can only engage in mutual conversation with people who speak as fluent as her. So, until then, adieu. https://t.co/YA3FVhhj4x

— Mocha Uson Blog (@MochaUson) July 20, 2020
Thank you for stating the obvious, Keneth. It seems your brain is perfectly working with regards to stating tacit observations. I hope you're smarter than that. How about we debate re the discrepancy between the Opposition's vast socmed support vs. their low election vote count? https://t.co/TT3TjoWfme

— Mocha Uson Blog (@MochaUson) July 21, 2020
It's not sarcasm if you have to explain that it is. You're only making excuse for your intellectual incompetence that is subpar to my supreme intellect. Your brain requires more training before stand a chance against my linguistic supremacy. https://t.co/n63o3VbY5n

— Mocha Uson Blog (@MochaUson) July 21, 2020
My 10,000+ minimum IQ is simply too extreme to be wasted on entertaining trolls. I elect myself to instead share my vast knowledge to the homo sapiens sapiens species than conversing with inconsequential virtual entities on cyberpace. My brain cells are one of a kind.

— Mocha Uson Blog (@MochaUson) July 21, 2020
My neobrain that has attained the computing powers of a quantum computer is busy in thinking for solutions to the COVID-19 pandemic. One thing I can agree with is that replacing Health Secretary Duque will vastly improve the Philippines' chance in eradicating the viral infection.

— Mocha Uson Blog (@MochaUson) July 21, 2020
Breaking News: Mocha Uson's very brilliant interpretation of "Flattening The Curve" is innovational and mindblowing, according to Johns Hopkins Multiversity studies. ✔️ pic.twitter.com/LccWzB5Hfi

— Mocha Uson Blog (@MochaUson) July 21, 2020
As the new account claims to have 'supreme intelligence', netizens were surprised by this 'new brand' of Mocha Uson's Twitter Account.
https://twitter.com/kbrosas/status/1285515116729888768?s=20
Ang taray friend!! Nagpremium ata ang ghost writer mo? Charing HAHAHAHH https://t.co/tdeTLL7f7N

— Syntax Error | 5.0 (@EngrLeearcilla) July 21, 2020
…. if you want to write essays that inspire,
messages that forge brighter connections
and emails that get the job done, you need to think about more than just grammar and spelling.

Are you ready to give it a try?

Visit https://t.co/QFI52yFEDw today https://t.co/paaJNtUwVk

— Marion (@marionstrosity) July 21, 2020
https://twitter.com/joshiewap/status/1285476067361222656?s=20
Taena. Hahahhahahahaha

Mocha Uson Reimagined.

Superbook, who? https://t.co/1I9zra9Zmi

— ~ (@__gdwin) July 21, 2020
OH MY GOD MOCHA CAN NEVER GET THIS HANDLE AGAIN AHAHAHAHAHAHHAAH https://t.co/2tqGcdDkLl

— a|d #JunkATB (@idticy) July 21, 2020
https://twitter.com/Than_Nielo/status/1285458548181184512?s=20
https://twitter.com/MelainLove/status/1285501381604851714?s=20
Mocha Uson and her manager haven't released an official statement regarding this 'rebranding'. There still no verification whether Mocha Uson is indeed the one handling the account.
Esther Margaux Justiniano Uson or Mocha is a singer and dancer who co-founded Mocha Girls. She was appointed as Deputy Executive Director of the Overseas Workers Welfare Administration (OWWA) in 2019. Uson has been controversial because of her political stance and frequent spreading of fake news.