Kevin Balot, one of the most prominent transgender personalities in the country today, has disappointed the LGBT community for his recent remarks.
Kevin joined the Queentuhan podcast on Tuesday and was interviewed by beauty queens Carla Lizardo, Bianca Guidotti, and Pia Wurtzbach.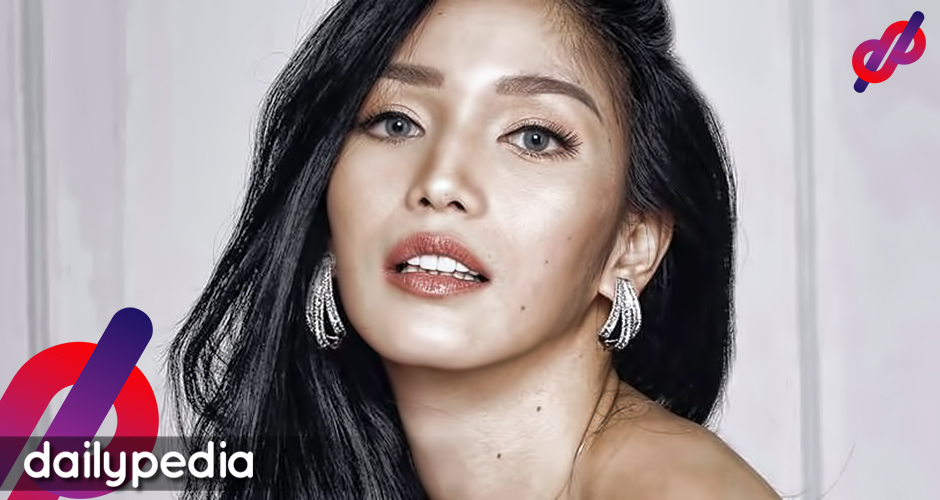 "We transwomen always ask for equality… I believe us transgender women joining sa mga Miss Universe is not equality anymore," Kevin said when asked about his thoughts of transgender women joining beauty pageants such as Miss Universe. 
"Hindi lang ako sang-ayon sa mga ganoong bagay kasi we have our own pageant. We have the Miss International Queen pageant, which is the most prestigious transgender beauty pageant. If us, joining pageant ng mga babae, hindi na siya equality eh, parang asking too much na."
However, Kevin thinks transgender women can join "if organizers allow" but "we have to respect each other.
"Kailangan lang namin ng mas marami pang suporta para mas ma-boost 'yung platform namin. Kasi platform niyo na 'yan eh," she said, referring to "traditional" pageants.
"Ang kailangan namin is your support. You support us, too," Kevin said.
Just like the hosts, netizens, mostly members of the gay community, were caught off guard by Kevin's comments.
Personality politics is whack. Just because one belongs in the margins doesn't mean one's ideas and beliefs represent the best interest of everybody else in the margins. Kevin Balot is a class traitor who thinks demanding a seat at the table is asking "too much".

— Alfonso Manalastas (@not_alfonso) June 23, 2020
@KevinBalot #TransWomenareWomen

Our community is not asking for too much. We simply don't have enough.

You are the face of transwomen for a major shampoo brand. You have a platform.

Love yourself more. A lot of young trans kids look up to you. Be their light and guide.

— DeeDee Holliday #HoldTheLine #Hija (@deedeeholliday_) June 23, 2020
Honey it's not too much. This is frustrating Ms. Kevin. https://t.co/jwe4kchXre

— Macoy Dubs (@macoydubs1) June 23, 2020
I think lipas na ang panahon ni Kevin. About time for media to give the spotlight sa ibang trans women. Yung kayang mag represent ng community, not someone so detached sa movement na maybe blinded sa kaniyang privileges and internalized transphobia. Pwede namang si @jervijervi

— rod singh (@iamrodafrog) June 23, 2020
https://twitter.com/dyaelgonzales/status/1275437376001634304
Maybe Kevin Balot's statement got lost in translation. Pero let it be known na nobody asked her to speak or express herself in English. In the words of Jujubee, "second language my ass." Charot! Basta #TransWomenAreWomen and hopefully she takes this as a learning opportunity. pic.twitter.com/JwQd8Z8lMK

— Justín (@0917justiiin) June 23, 2020
lets b clear, miss universe is a pageant for women, and trans women are women. Kevin Balot should know that it's not too much, it's her right, women's right specifically. https://t.co/HZSopGDtlh

— k y l i e (@keilowattz) June 23, 2020
Girl i really looked up to queen Kevin Balot cause her presence as an openly proud trans woman really helped our community. So disappointed to hear na we're apparently "asking for too much" when we fight to get represented in beauty pageants. Hay lungkot pic.twitter.com/LXpXbfJXOK

— Gigi on YouTube (@gigiesguerra) June 23, 2020
I don't know but I feel like Kevin Balot wants to imply that "Transgender should learn on how to be contented" I mean, she's telling all the trans that they shouldn't ask for more? transgender have it's own pageant right? pic.twitter.com/WHxS5YP6mY

— Gwy #JUNKTERRORBILLNOW (@ChefTrishaC) June 23, 2020
This is painful to hear. @KevinBalot, careful ka sis. You could be invalidating decades' worth of activism with your belief. Pride month pa naman ☹️ https://t.co/1fTrBG6AcY

— Pat Bringas (@pyarbie) June 23, 2020
Kevin Balot is now getting backlash re her insights about transwomen joining 'traditional' pageants. I mean, come on, it's her opinion. Give it to her!

— Alt Selina Pereira-Matias (@MsSelinaMatias) June 23, 2020
https://twitter.com/RainelleAllison/status/1275415827429220353
After disappointing the LGBT community, Kevin went to Twitter to "clear" things up.
Hello everyone! gusto ko lang po i-clear yung confusion. Hindi naman po sa naniniwala ako na hindi dapat sumali ang transgender women sa traditional pageants. What I meant was bilang isang representative ng Miss International Queen, gusto ko lang na ma recognize ang pageant na-

— The girl named Kevin. (@KevinBalot) June 23, 2020
ito as the most prestigious pageant for transwomen. I know na mali ako for saying na "too much" na or "hindi na equality" yun pero just know na hinding hindi po ayun ang paniniwala ko. I just used the wrong terms dahil hindi po ako ganun kagaling at expressing myself in english.

— The girl named Kevin. (@KevinBalot) June 23, 2020
Thank you for all your comments and bubulay bulayin ko po lahat yun para ma improve ang way of thinking ko. Please know na kaisa nyo ako sa pakikipaglaban para sa pagkakapantay pantay ng lahat. I'm really sorry for the confusion.

— The girl named Kevin. (@KevinBalot) June 23, 2020
The winner of Miss International Queen 2012—a worldwide pageant of transgenders and transvestites—has a bachelors degree in nursing and is a decorated beauty pageant figure.
Prior to the competition, Kevin's family went to Thailand from Manila just to watch her win it all.
Kevin has always wanted to be a flight attendant, but winning the competition was even a bigger dream as for nearly a decade of its operations, the event has been dominated by winners from Thailand, USA, and Japan.
Her mother wanted to get up on stage and congratulate Kevin upon winning it all.