Indonesian YouTuber Ferdian Paleka is under fire for pranking homeless trans women by giving them rotten vegetables disguised as food.
Paleka was at Bandung and temporarily made two homeless trans women happy when he gave them relief goods.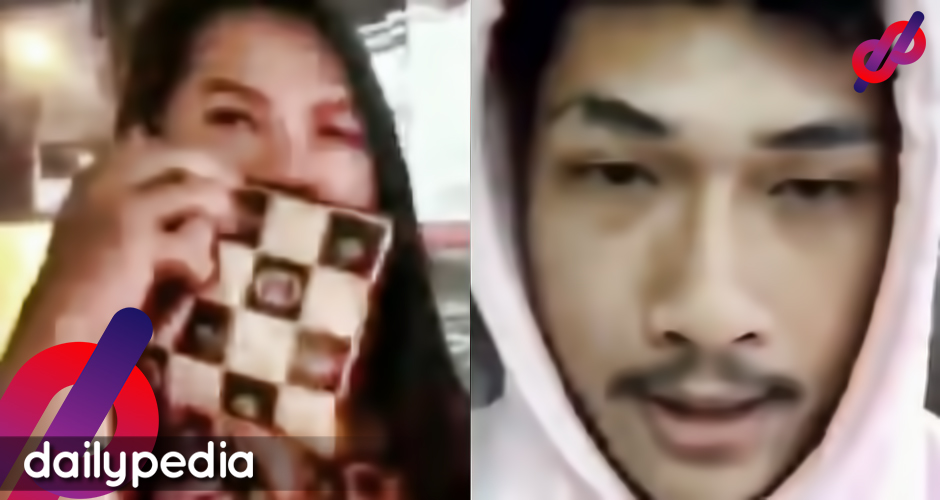 The two women were quickly disappointed when they saw the boxes were filled with rotten vegetables and stones.
Sani, one of the prankster's victims, told local media she was so angry upon opening the boxes.
"He said that he wanted to give away fortune."
Paleka gave Sani a box of instant noodles but it contained rotten bean sprouts
"When I opened it, I was shocked and sad, angry," she said.
The video was uploaded on YouTube.
Si youtuber anjing ini namanya Ferdian Paleka.
Dia bikin prank bagi2 makanan ke dalam kardus mie instan, tapi isinya sebenernya sampah. Targetnya transpuan.
Lokasinya di Bandung.
IG nya ferdianpalekaa pic.twitter.com/Fl8YbXgCMv

— oo gitu (@dsblf) May 3, 2020
"Apparently [the video] was uploaded to YouTube, of course, we're humiliated and shocked that people could see us," Sani said.
Her friend Dani was pranked as well. Her package had nothing but a paving block.
"It was really sad that I had prayed for those who were good," she said, "and then I got 100 percent turned away."
The now-deleted video shows Paleka and his friends picking out plastic bags filled with decaying produce from a trash can. Paleka described how he was going to "distribute basic necessities containing bricks and rubbish" as he drove searching for possible victims.
"If there are any bencong, we'll give them the boxes, but if they're not around, that means this city is safe from waria," he said in the video.
Bencong is a term referring to trans people in Indonesia while "waria" is a portmanteau of "man" and "woman" and is used to discriminate.
Paleka said, "don't blaspheme us, we only want to help the government." because trans people  "do not obey the government".
Paleka's fake public apology prompted protesters to surround his house at Baleendah neighborhood on Monday.
In his Instagram stories, Paleka said, "I personally would like to apologize for what I've done… not."
Bandung law enforcement took one of the prankster's friends in for questioning, and possible charges could be considered.
Filipino vloggers have also taken heat for their insensitive pranks. Zeinab Harake was blasted by the public for her prank call on her parents saying she was 'positive' in times of crisis like this. Her family was genuinely worried, but the people saw the prank as bad in taste.
CDO vlogger Wonder Boy had authorities come to his home for his video urging his followers to forget about ECQ guidelines and enjoy their summer. Wonder Boy apologized on camera but is expected to face charges.
Up and coming vlogger Ako si Tserman got his big break when he blasted pranksters for posting insensitive content.
He advised viewers to only watch pranks that are funny but 'wholesome', unlike what most are doing just to get more attention.