On Thursday, Secretary of Health Francisco Duque III retracted his earlier statement that the Philippines is already experiencing the second wave of COVID-19.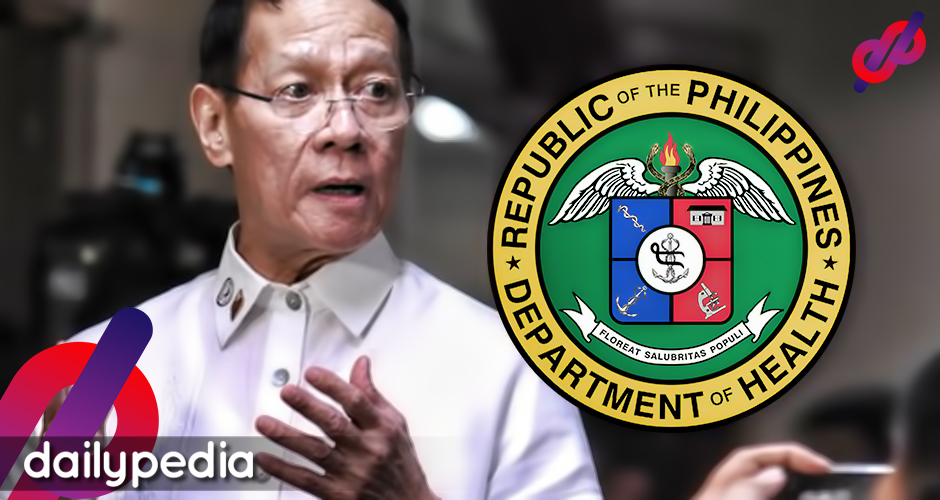 Duque's false notions garnered various comments and reactions.
Some even asked whether or not Duque should be held liable under the Republic Act 11469 or the "BAYANIHAN TO HEAL AS ONE ACT". 
"This is fake news, multiple journals have published evidence against this. The government (the DOH!!!) is peddling fake news. Does this not go against the Bayanihan (to heal as one) Act?" said netizens who were furious over his recent pronouncements. 
Teka. Fake news yung 2nd wave? So ipapatawag din siya ng NBI?

— Jun Robles Lana (@junrobleslana) May 21, 2020
it's either duque giving fake news so that the employees won't have to worry a thing when they're forced to work outside

or

he's just plain stupid to the highest level?

either way, he violated the law regarding the fake news,, pero here we are

— Jammoo (@jerich0_) May 21, 2020
So, Duque retracted his "second wave" stupidity.

When will he retract his other stupid comment about "there being no scientific proof that asymptomatic people can transmit the disease"?

May balak ka bang tapatan si Mocha sa fake news? https://t.co/msNSNi6fIT

— TRAIN WRECK (@_QuePasaChica_) May 21, 2020
hay nako.

So fake news si duque? Naturingang intellectuals, professionals and gradute ng bachelor, masters at law pero di marunong mag comprehend.
Desisyones ka ghourl

— yuri (@mattaplaca) May 21, 2020
Hi @SenatorBinay! Raised this Q. Yesterday, Duque said we're in the 2nd wave. Today, medical experts refute him. Duque also said asymptomatic can't infect. You said WHO didn't say that.

Can Sec. Duque be held liable for spreading fakes news/false info under the BAHO law? https://t.co/7Nle08Nc3E

— … (@johntmorales) May 21, 2020
Beware of the coming 3rd wave.

Third wave of fake news, contradictory statements, propaganda, gaslighting, publicity stunts, obfuscation, deception, subterfuge, lies, inconsistencies, ineptitude, & incorrigible INCOMPETENCE.

Make sure you are wearing a life jacket all the time.

— Francis Baraan IV (@MrFrankBaraan) May 20, 2020
Dapat din huliin ang mga elected officials na bobo at nagpapaniwala sa fake news… talaga lang ha at naniniwala kayong sinabi yan ni duque na isang doctor? Kung ganon naman pala eh di maniniwala na rin tayong walang dayaan nung last election sa national level?

— BRUCE Veloso ESMAS (@bruce913) May 21, 2020
https://twitter.com/annmaemonique/status/1263328852941537281
It is noted that there is a provision under the BAHO law that penalizes "fake news" or disinformation. It is stated in section 6(f) that;
"Individuals or groups creating, perpetuating, or spreading false information regarding the COVID-19 (Coronavirus Disease 2019) crisis on social media and other platforms, such information having no valid or beneficial effect on the population, and are clearly geared to promote chaos, panic, anarchy, fear, or confusion; and those participating in cyber incidents that make use or take advantage of the current crisis situation to prey on the public through scams, phishing, fraudulent emails, or other similar acts."
Recently, the National Bureau of Investigation launched an inquest into Overseas Workers Welfare Administration (OWWA) Deputy Administrator Mocha Uson for spreading COVID-19 related "fake news".
Some officials are also worried about the circulation of fake news on social media and other platforms. 
"Sobrang nakakabahala, Mr President, kung ang secretary of health na mismo ang nagpapakalat ng maling information tungkol sa COVID-19," Sen. Nancy Binay said on a virtual hearing.