On Wednesday, Department of Health Secretary Francisco Duque III told the senators that asymptomatic cases were not contagious even though studies conducted say that these asymptomatic carriers contribute to the spread of COVID-19.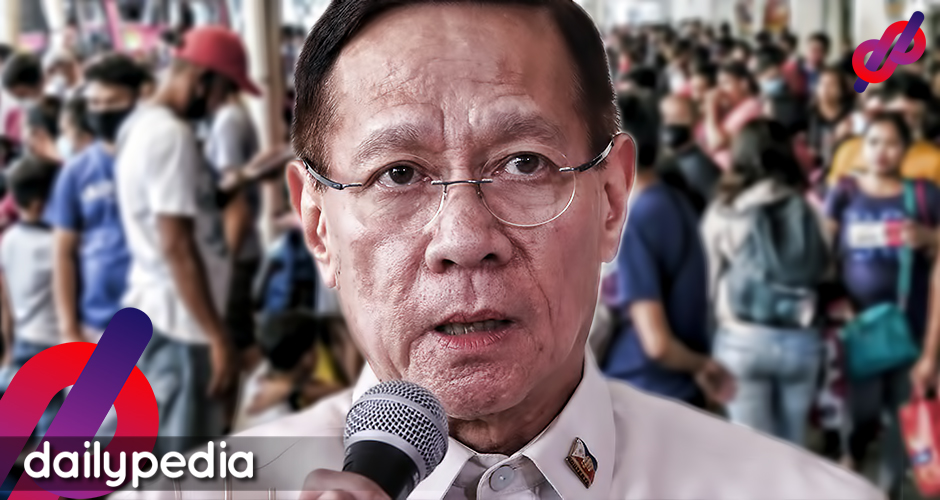 During the Senate hearing on the updates regarding the country's response to COVID-19, Duque claims that the World Health Organization (WHO) holds no proof that asymptomatics can be contagious.
According to the study conducted by Center for Disease Control and Prevention, "Recent epidemiologic, virologic, and modeling reports support the possibility of severe acute respiratory syndrome coronavirus 2 (SARS-CoV-2) transmission from persons who are presymptomatic (SARS-CoV-2 detected before symptom onset) or asymptomatic (SARS-CoV-2 detected but symptoms never develop)."
After Duque's 'second wave' remark that confused a lot of people, here comes another false claim coming from the Secretary of Health. 
Duque's false claim gained criticisms from netizens who found studies published saying that asymptomatics can transmit the virus.
A Twitter user said that "So, people with ZERO symptoms *right now* could be spreading the virus. Silent spreaders are dangerous." after sharing a link from WHO.  
So, people with ZERO symptoms *right now* could be spreading the virus.

Silent spreaders are dangerous.

WHO report here: https://t.co/W3JU3dyLDw

— Sam L. Marcelo (@samlmarcelo) May 21, 2020
Sorsogon Governor Chiz Escudero also posted a tweet about the issue and demand evidence from Duque. Escudero also said that asymptomatic carriers are the major reason for this pandemic. 
As per Sec. Duque, "there is no evidence that asymptomatic patients are contagaious…" May I, however, ask if there is evidence that they are not? Isnt the ability of the virus to be transmitted by asymptomatic people one of the major reasons for the pandemic?

— Chiz Escudero (@SayChiz) May 21, 2020
"May I, however, ask if there is evidence that they are not? Isn't the ability of the virus to be transmitted by asymptomatic people one of the major reasons for the pandemic?" said the governor. 
Duque: WHO has no proof yet that asymptomatic COVID-19 cases are contagious.

If this is true, then why did we all have to stay home? The Infectious Disease of America says people can start transmitting 24 to 48 hrs before they start showing symptoms https://t.co/HExLnXav0z

— Karen Davila (@iamkarendavila) May 20, 2020
A second wave implies the government was supposedly successful in containing the first. Combine that with Francisco Duque's dangerously unscientific asssertion that asymptomatic patients are not contagious, the government now has a convenient excuse to not push for mass testing.

— Philip Jamilla (@pmjamilla) May 21, 2020
asymptomatic are the dangerous ones because they dont show signs that they carry the virus and if they happen to have contact with another person, virus transmits easily. alam mo, PUTANGINA DUQUE MAG RESIGN KA NA. wala ka namang ambag punyeta. https://t.co/dyDldOt9Qh

— god jisung↺ (@ceresjisung) May 21, 2020
Another helpful information debunking DOH Secretary Duque's problematic and outdated claim on COVID-19 asymptomatic patients. Thank you Doc. Celestine for this thread. https://t.co/P0f3nm9i7C

— 𝐩𝐚𝐭𝐫𝐢𝐪𝐮𝐞 #JunkTerrorBillNow bcs ACAB (@pattiechoo) May 21, 2020
Duque is on a roll. Hindi na nakontento sa 2nd wave, sa asymptomatic naman ngayon. The best way to test this is to put him inside a room full of asymptomatics. No masks, no physical distancing. Let's see. https://t.co/q7Vjap5P8T

— Edward Matuguina (@edmatuguina) May 20, 2020
Duque claims
– PH is a "model country" in fighting COVID19
– That we have flattened the curve and we're on the second wave
– There's a small risk that an asymptomatic person can transmit COVID19

Logic, data and science left the chat 🤡 pic.twitter.com/RxPZ1jIVp5

— covid19 – side b (@ronmentos) May 21, 2020
I hope that the medical associations who stood by Duque when senators wanted his resignation should have the integrity to openly correct his statements re second wave and asymptomatic carriers not being infectious. Otherwise, it would look like they're condoning his incompetence.

— Carlymar Arcangel Daoana (@carlomarcangel) May 21, 2020
So, Duque retracted his "second wave" stupidity.

When will he retract his other stupid comment about "there being no scientific proof that asymptomatic people can transmit the disease"?

May balak ka bang tapatan si Mocha sa fake news? https://t.co/msNSNi6fIT

— TRAIN WRECK (@_QuePasaChica_) May 21, 2020
DOH rule: "All asymptomatic healthcare workers with unprotected exposure should be isolated and tested with RT-PCR." why do this if as Sec Duque says only symptomatic can pass on disease? https://t.co/4esqFbkmjH

— Boo Chanco (@boochanco) May 21, 2020
Sen. Nancy Binay also said in a virtual hearing that the false notions of Duque are alarming. Binay also cited a report from WHO and said that the organization didn't claim that asymptomatic cases are not contagious. 
Since the beginning of the country's battle against COVID-19, Duque had a lot of shortcomings that disappointed many people. Netizens have also criticized him for his "inefficiency".
The Senators also blame him for his lack of leadership as the country's Health Chief. The Senate even authored a Resolution urging for the "immediate" resignation of Duque. Nonetheless, President Rodrigo Duterte rejected the resolution.