He stated that the first wave happened in January when three Chinese nationals tested positive to COVID-19.
Several doctors and government officials stated their side when it comes to the first wave vs. second wave argument. 
Health Secretary Francisco Duque III said on May 20 that the country is "actually in the second wave" of COVID-19 infection.
This was revealed in a Senate hearing after Senator Ramon "Bong" Revilla Jr. quizzed the Department of Health chief about the government's plan should a second wave of the virus hit.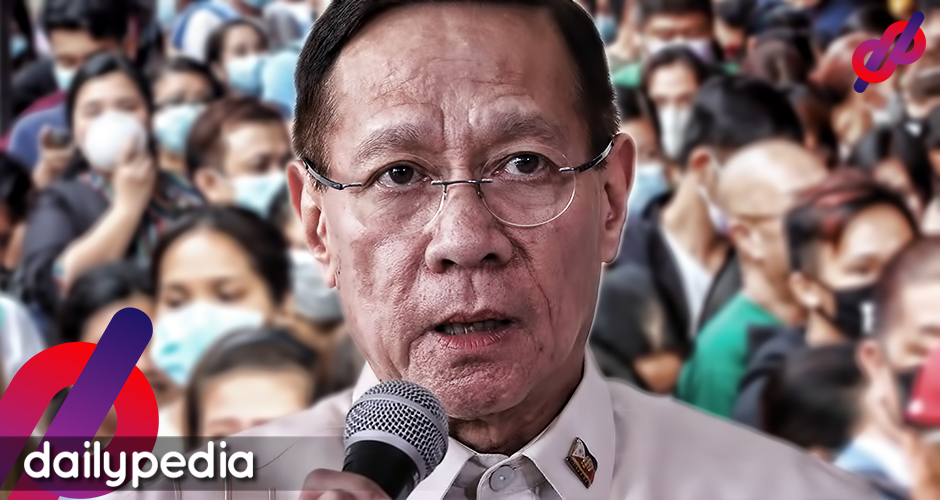 "Palagi pong nababanggit 'yung second wave of infections, paano po ba natin masasabi na nasa second wave na tayo? Considering the doomsday scenario being painted 'pag nagkaroon na ng second wave, ano po ang dapat natin gawin para hindi tayo dumating sa puntong 'yon," Revilla said.
Duque then claimed that the Philippines is already in the second wave as the first wave supposedly happened in January.
"Actually nasa second wave tayo, 'yung first wave natin nag-umpisa, batay po ito sa ating mag batikang epidemiologist, na ang first wave natin happened sometime in January," he said, referring to the period when the first three COVID-19 cases in the Philippines were confirmed.
"Nung nagkaroon po tayo ng tatlong kaso ng mga Chinese nationals from Wuhan. 'Yun po ay kinikilalang first wave. Maliit lang na wave."
A few hours later, Dr. Benjamin Co, a pediatric infectious disease specialist reacted to Duque's statement, saying that the country hasn't flattened anything yet. Dr. Tony Leachin, a medical adviser to the government task force on COVID-19 also said that the Philippines is still dealing with the first wave of the virus.
Executive Secretary Salvador Medialdea also contradicted the Duque's statement.
"Alam mo hindi pronouncement yan ng Presidente yan or ano. Kailan ba lumabas yang second wave? That we will have to see. Because as far as I know, wala pa tayo sa second wave," he said.
On May 21, Malacañang itself weighed in, insisting that the country is just on the first wave.
"We are now [in] the first wave. When you look at the graph of cases in the Philippines, the first wave started when the Chinese with coroanvirus came here…. The first wave continues. It continued in February and then in March, where there was a ballooning of cases," said Presidential Spokesperson Harry Roque.
"While the curve has not yet actually flattened, the flattening has started."
A day after getting massive criticisms, Duque conceded that the Philippines is still in its first major wave but insisted that the country had already "flattened the curve" in terms of COVID-19 cases.
On the other hand, Dr. Edsel Salvana backed up Duque's claim and said that the Philippines is already on its second wave as the first one was only tiny.
"The current Philippine epidemiologic curve has two 'peaks.' There was a tiny peak from January representing 3 cases from China, and there is the current wave which peaked at 538 cases last March 31 and is still ongoing, but on the downtrend of about 200 to 300 cases per day," he said.