After the National Telecommunications Commission's (NTC) cease-and-desist order against ABS-CBN, celebrities and employees are petitioning to bring back the network as the threat of losing their jobs looms larger.
The network claims that they lose millions per day since the May 5 shutdown. The network is still paying its employees despite the shutdown, however, some employees were already told that their service will be soon terminated.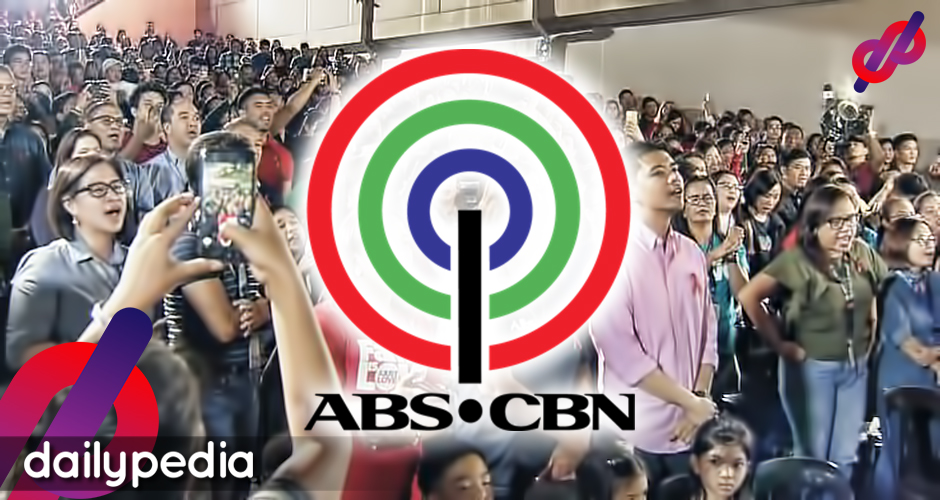 In a tweet by ABS-CBN news via Tarra Quismundo, ABS-CBN News head Ging Reyes said that "ABS-CBN loses P35 million daily with its broadcast services off the air."
The network also said that the shutdown is causing "severe financial hemorrhage" and if the Supreme Court (SC) doesn't reverse it, the network will be forced to lose its employees.
The petition of the network is supported not only by its employees and celebrities but also by local citizens. These citizens expressed their sympathy through different online platforms and encouraged others to sign the petition too. 
Isang pakisuyo sa mga Little Ponies ko at mga Madlang People na kaisa namin sa hangad naming makapagserbisyo .
Please sign the petition. Salamat po! https://t.co/fQKAWrDqZP

— jose marie viceral (@vicegandako) May 23, 2020
Ibalik Ang ABS-CBN ❤️💚💙 Please sign the petition. https://t.co/sR0NXqQYCV pic.twitter.com/V0j7HfuXT6

— Ruffa Gutierrez (@iloveruffag) May 22, 2020
I'm thankful that my bosses doesn't stop in reassuring me and my fellow Kapamilyas! #LabanKapamilya #ForeverKapamilya

— Jesselee Tintiangko (@JTintiangko) May 22, 2020
https://twitter.com/RSBscripted/status/1263738638107504640
Sama-sama at tulong tulong tayo madlang people. Sign the petition! maraming salamat po.https://t.co/ypJoVuJemM

— ion perez (@pereziion27_) May 23, 2020
Ibalik ang ABS-CBN. Sign the petition. Laban, Kapamilya! ❤💚💙#KapamilyaForeverhttps://t.co/1aZ0wUlEIf

— John Carlo Hermano (@callmecarlough) May 22, 2020
Your voice has the right to be heard! Don't live in fear anymore. We have to fight the trolls and troublemakers. We have to fight for our freedom. We have to tell the politicians that they are public servants and it's the public, not certain individuals, that they should serve.

— Theodore Boborol (@TheodoreBoborol) May 22, 2020
https://twitter.com/roxsantos/status/1263736412098007040
Sign the petition!https://t.co/bMbMZjULnB

— Agot Isidro (@agot_isidro) May 22, 2020
https://twitter.com/jhongsample/status/1264156169355923461
Tulungan niyo po kaming ibalik sa ere ang ABS-CBN. Please sign and share. Maraming salamat! ❤️💙💚 #LabanKapamilya #KapamilyaForever #IbalikAngABSCBN https://t.co/fSRlfOtTfE

— Mae Cruz Alviar (@queenbeemae) May 22, 2020
https://twitter.com/RiaAtayde/status/1264155145727668228
please sign and share! go mga kapamilya! ❤️💚💙 https://t.co/V4sv1bh5gN

— Mico del Rosario (@micodelrosario) May 22, 2020
https://twitter.com/MissMarisRacal/status/1264115028996681734
https://twitter.com/kyle_echarri/status/1264075754049900544
— Adolfo B. Alix, Jr. (@aalixjr) May 22, 2020
https://twitter.com/arjayabanto/status/1263076009215012865
https://twitter.com/theresemagbanua/status/1263754336938541056
We are united!#Kapamilyaforever#IbalikAngABSCBN #labankapamilya https://t.co/0jUOmClAEk

— DUMBO SHOWTIME (@DUMBOLICIOUS) May 22, 2020
🙏🏼🙏🏼🙏🏼❤️💙💚 #labankapamilya #ibalikangABSCBN https://t.co/Hy2SujcjXa

— marietta subong (@pokwang27) May 22, 2020
#IbalikAngABSCBN#KapamilyaForever pic.twitter.com/1Ac8w4AOTO

— Jervis Manahan (@JervisManahan) May 22, 2020
https://twitter.com/KorekKaJohn/status/1263765473683963904
#KapamilyaForever #IbalikAngABSCBN

— Maru Benitez (@marubenitez8) May 22, 2020
Please po ibalik nyo na sa ere ang abs-cbn ❤💚💙#KapamilyaForever#IbalikAngABSCBN https://t.co/JwUzK04d5R

— art lopez (@iamart_lopez) May 22, 2020
FRIENDS! Please digitally sign this petition and share the link! Very easy – just write your name & submit!! #IbalikAngABSCBNhttps://t.co/ZLAaMyrH68

— Karen Davila (@iamkarendavila) May 22, 2020
Magandang araw po! Humihingi po ako ng tulong 🙏🏻 Sa mga Fan Groups po sana ay makiisa po sa sign ng online petition para maibalik po ang aming pangalawang tahanan ❤️💙💚 https://t.co/TGQGY9c7nO

— DJ Jhaiho (@mor1019jhaiho) May 23, 2020
The ABS-CBN launched the online petition campaign entitled "Ibalik and ABS-CBN" which is addressed to the members of the House of Representatives. 
"We, the employees of ABS-CBN, call for the immediate discussion and passing of the renewal of the ABS-CBN Franchise," the petition said. 
"We want ABS-CBN to continue its operations, not only because it serves as our main source of livelihood, but because for most of us, the company's happy working environment and the management's fair practices have encouraged us to continue to be in the service of the Filipino." the petition added. 
As of today, the online petition was already signed by more than 1 million people.