Around 490 Chinese nationals working and residing in Clark were tested for COVID-19.
Senator Risa Hontiveros and netizens reacted to the news. 
490 Chinese workers residing inside the Fontana Leisure Parks in Clark Freeport Zone were tested for the coronavirus disease 2019 on May 21.
According to the Criminal Investigation and Detection Group – Central Luzon Region 3 (CIDG-Region 3), the reverse transcription-polymerase chain reaction (RT-PCR) testing involved tenants in the Fontana Leisure Parks and Chinese workers of the Philippine Offshore Gaming Operators (POGO).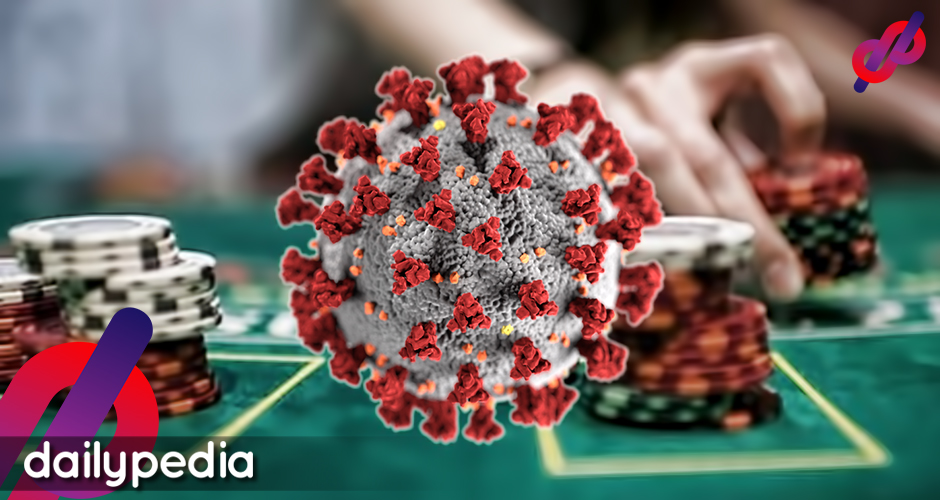 The testing began at 4 pm on May 21 and ended around midnight on the same day.
The CIDG-3 officers said that they also collected the personal data of those tested which can be used for contact tracing.
On the other hand, the 70 Filipino employees of POGO and other tenant establishments inside the area were not tested for COVID-19.
"Obviously, the Filipino workers had contacts with the Chinese subjected to mass testing. What if some of them are COVID-19 positive? We do not have information if these Filipino workers will also be swab-tested," a source said.
Senator Risa Hontiveros shared the news and asked why Filipinos are considered only second class citizens in their own country.
"This is wrong and should not happen," she said in a tweet.
Hindi pwedeng nagiging 2nd-class citizen tayo sa sariling bansa.

490 POGO Chinese workers & tenants sa resort, pina-COVID-19 test. Pero according to this report, di kasama sa swab test ang mga Pinoy workers sa loob.

This is wrong, & should not happen.https://t.co/cusyCJMxed

— risa hontiveros (@risahontiveros) May 22, 2020
Hontiveros previously pushed for mass testing to be done for the Filipinos who are looking to get back to work.
"We need to test workers returning to work. This needs to be arranged by employers & DOH. We can't ease quarantine if we're not doing mass testing. Na-commit nga natin sa POGO, ba't hindi sa mga Pilipino?"
Netizens also reacted to the testing in Clark. One wondered about who paid for the tests of the Chinese citizens.
https://twitter.com/CoyKrunch/status/1263845129380454401
Another said that frontliners are not even prioritized in the testing but POGO workers were suddenly tested.
I pray my friends at the frontline, especially in private hospitals & clinics, would also be prioritized to be tested. POGO workers aint even on the frontline, wasting 300 test kits on non tax paying workers when we could've used it on poorly paid HCW.

— Pieve Silva (@pievesilva) May 22, 2020
Others expressed their disbelief in the situation.
the chinese pogo workers are getting tested but not the FILIPINO employees ????? if the chinese are getting tested then so should the filipinos !!! https://t.co/6AeuJykPA1

— porca (@hannah_porca) May 22, 2020
https://twitter.com/curedbyleighade/status/1263798674020237313
Putangina talaga. Mahahigh blood ata ako nung nabasa ko yung balita about sa Chinese POGO workers sa Clark na tested for Covid-19, meanwhile ung Filipino workers weren't even tested. PUTANGINA NYO?!?!?!?!?

— Ellen ✨ (@emiaaang) May 22, 2020
https://twitter.com/kaylamanzanares/status/1263793094475956224
"What about the Filipinos in Fontana? Rappler learned from reliable sources that some 70 Filipino employees of the POGO and other tenant establishments inside Fontana Leisure Parks were not tested for COVID-19."

Chinese lang tinest??? ano akala nyo sa Pinoy immortal? https://t.co/qBVgy3qSi3

— Nikki G. (@kneekeynix) May 22, 2020
Fontana is owned by Macau gaming tycoon Jack Lam, who was in the Philippine spotlight in December 2016 when two Bureau of Immigration officials were accused of extorting P50 million from him for the release of the detained Chinese casino workers.