They said that the claims are premature as the country hasn't even flattened the curve of the first wave. 
Duque was previously petitioned to be replaced as he was allegedly unfit for the position of being a Health Secretary. 
More people called out Health Secretary Francisco Duque III over his claim that the country is currently experiencing the second wave of the COVID-19 disease.
He explained that the first wave happened sometime in January, when the first three cases of the virus, which involved Chinese nationals from Wuhan, were confirmed.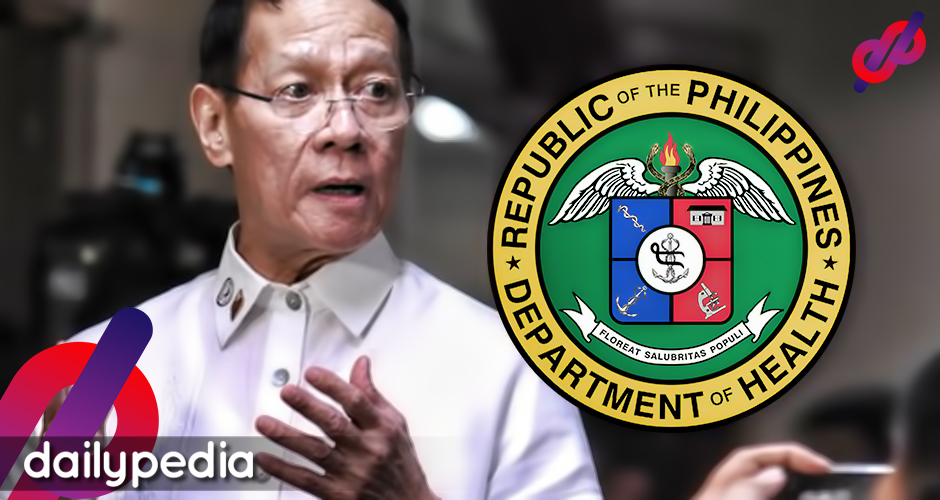 But not everyone agreed with him.
Senate Majority Leader Juan Miguel Zubiri said that Duque's pronouncement became the cause of panic among different sectors of the government.
"I was very alarmed with the statement of DOH (Department of Health) Secretary Duque yesterday that we are now on the second wave. I think we're the only country in the world that has admitted that we are on a second wave," he said on a Senate hearing.
Zubiri also said that what Duque claimed to be the first wave "was not even a ripple."
"How could that have been a wave? In all my chat groups with medical doctors and frontliners, they have been commenting that it was a ridiculous statement that sowed panic to many groups, particularly business groups. Because now they have to explain to their employees as well as their potential clients why they reopened while we are on a second wave."
The senator added that Duque's statement only showed "incompetence" on the department or their personnel.
"We have not controlled the pandemic in this first wave to be able to create a second wave. I hope that the government can correct this because it's sowing panic among our people that we are now on the second wave."
Senator Joel Villanueva also called on the government to clarify Duque's words.
"It's a cause of concern and I wanted to find out ano ba talaga ang situation. I hope maclarify po ito nang husto because we are now causing a lot of trouble and again a great concern to each and every one of us," he said.
Senator Panfilo Lacson also disagreed with the Health secretary.
"Not only do I not agree but medical experts have also expressed their disagreement with the statement attributed to Secretary Duque…because we have not yet gone past the first wave so how can we say na we are now already confronting the second wave?"
Senator Richard Gordon, who is also the chairman of the Philippine Red Cross, called Duque's pronouncement as "premature."
"I think he was premature (in making the pronouncement)…Certainly, he's under pressure not only from his peers, from the Cabinet, from everybody na 'Let's move it'."
Not only the senators, but the Malacanang also insisted that the country is still on the first wave of COVID-19.
"We are now in the first wave. When you look at the graph of cases in the Philippines, the first wave started when the Chinese with coronavirus came here… The first wave continues. It continued in February and then in March, where there was a ballooning of cases," said Presidential Spokesperson Harry Roque.
He then claimed that the curve has not yet been flattened but "the flattening has started."
Netizens also reacted to Duque's claims.
Duque, please stop insulting the intelligence of Filipinos. First wave was last January? Second wave now? We are now bracing for the third? Can you even hear yourself say all these? Seriously? You know what we are sure of? Your incompetence and disastrous handling of this crisis.

— Ryan (@rryyyaaaannnn) May 20, 2020
"JUST IN: Roque contradicts Duque: Philippines still on its first wave of coronavirus infections, not on second wave." #COVID19 pic.twitter.com/QARyRxxZNN

— kristel. | #OustDuterte (@jaaanethistaho) May 21, 2020
We're still riding the first wave. So, ano sinasabi ni Duque na nasa second wave na tayo?

Are Duterte & his men surfing in the waves of a parallel universe, where everything's the exact opposite of what's happening?

Seriously, what kind mushrooms are they smoking in Malacañang?

— Francis Baraan IV (@MrFrankBaraan) May 20, 2020
Second ? wave ?
Flatten the curve?
Mass testing ?
Duque ? pic.twitter.com/ilR9FcM68l

— noona (@mnchinchong) May 20, 2020
Francisco Duque floating the idea of a "second wave" and Harry Roque "refuting" it is typical trial balloon rhetoric: even if they decide to "take it back," the point is to get the ideas out there and ultimately confuse the public as a smokescreen for the government's negligence.

— Philip Jamilla (@pmjamilla) May 21, 2020
Duque: we're now at the second wave.

First wave: pic.twitter.com/KbM8zUElhp

— kim (@kimalexandria_) May 20, 2020
So. Did we flatten the curve? No. Anong second wave ka dyan, Duque? 🤦🏻‍♂️ pic.twitter.com/XlNJCDVwwE

— Josh Cezar (@JotSerilo) May 20, 2020
F. Duque III didn't know plateauing wasn't flattening claiming the Phl was on "second wave" of the pandemic. He equated plateauing to flattening. The DoH doesn't have baseline data. No mass testing, contact tracing and master plan for diagnosis, cure, and rehab of infected guys.

— Philip Lustre Jr. (@IpeLustre) May 21, 2020
Teka. Fake news yung 2nd wave? So ipapatawag din siya ng NBI?

— Jun Robles Lana (@junrobleslana) May 21, 2020
After gaining flack, Duque took back his earlier remark.
Senators had previously petitioned for the secretary to resign or to be replaced after showing the country lackluster and subpar performance in dealing with COVID-19 problems.