Beijing has now prohibited foreign vessels from fishing within the vicinity of Paracel Islands and Scarborough Shoal. This fishing ban will run from May 1 to August 16.
China vows to arrest any illegal fishermen, and previously Vietnamese and Filipinos were exempted where only Chinese vessels were apprehended.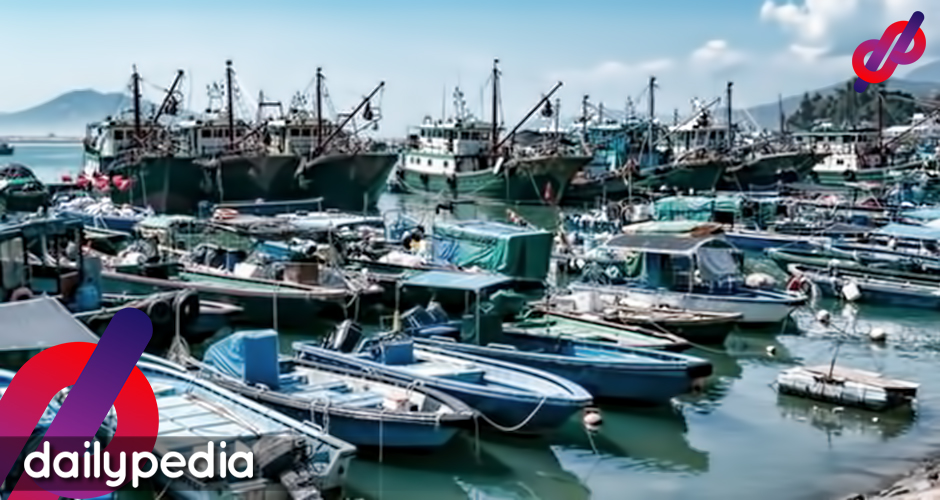 The China Coast Guard (CCG) and the Ministry of Agriculture and Rural Affairs announced illegal fishermen will be pursued and arrested.
The fishing ban policy will be publicized as it is the most essential and effective system when it comes to protecting Chinese fishery resources.
"The coast guard authority will strictly enforce the ban according to relevant laws and regulations, cracking down on crimes and unlawful acts, to safeguard the rights and interests of marine fisheries and protect the marine ecological environment," the New China News Agency said.
The People's Armed Police (PAP), China's police and paramilitary force, have been given more authority to supervise maritime to protect China's rights to sea territories and maritime intelligence upon the drafting of revision of China's National People's Congress.
The PAP will no longer handle fire fighting duties under the new revision.
The police was previously reshuffled and put under China's Central Military Commission alongside armed forces like the People's Liberation Army Navy and People's Liberation Army Air Force in 2017.
The annual fishing ban will preserve resources in territorial waters.
According to the 2019 IUU Fishing Index, China is known for being one of the largest sources of illegal, unregulated, and unreported fishing in the region.
Interestingly, China is not a member of the Southeast Asian Fisheries Development Centre, the main intergovernmental organization in Southeast Asia devoted to fisheries protection and sustainable development, which Vietnam and the Philippines are a part of.
The Chinese government has established 2 new districts in Sansha City, Hainan. Xisha District, with the government in Yongxing Island, will administer the Xisha and Zhongsha islands and waters; Nansha District, with the government in Yongshu Isles, will administer the Nansha Islands and waters.
These are located in the contested Spratly Islands which is part of the West Philippine Sea.
The  Philippines "strongly" protested the move on Thursday, saying it violated the sovereignty of the Philippines.
On April 23, the Chinese Embassy in the Philippines released a music video titled "Iisang Dagat".
Jukebox Queen Imelda Papin participated in the video and was labeled as a traitor by the Filipino people.
The video, written by Chinese Ambassador to the Philippines Huang Xilian was seen as a propaganda move by Filipinos regarding the West Philippine Sea territorial dispute.
The fact that Papin is the vice governor of Camarines Sur made things worse.
Papin told her critics to forget about it and not make it a big deal given the crisis in the country.
"Dapat huwag bigyan ng kulay. Kasi mababa ang morale ng tao ngayon. Dapat sa pamamagitan ng boses ko ay tumaas mang moral ng ibang tao at makapagbigay-inspirasyon na ngayon ang panahon na dapat mag kaisa wala na munang away,"
Leah Navarro, also an OPM artist and public servant, blasted Papin.
"What were you thinking, @VGImeldaPapin ? Why did you lend your voice to a song that undermines Philippine sovereignty? Haven't you read the Constitution? You should have known better. I am so disappointed in you. Who asked you to do this? Duterte? Bong Go?"
Papin then released a statement in an attempt to rationalize her actions.
"Hayaan natin sila ipagdasal ko na lang. Kasi hindi naman ako nag presenta. Ako mismo ang kinuha. Bilang chosen artist ni Chinese Ambassador to the Philippines Huang Xilian — the composer of the song — at ang message ng song — it's all about unity — awitin ng pagkakaisa, pagtutulungan at pag asa.
"Dapat huwag bigyan ng kulay. Kasi mababa ang moral ng tao ngayon. Dapat sa pamamagitan ng boses ko ay tumaas mang moral ng ibang tao at makapagbigay-inspirasyon na ngayon ang panahon na dapat mag kaisa wala na munang away.
"Ang title 'Iisang Dagat' para ding isang mundo yan. Bakit i-criticize ang participation ko.
"Bakit hindi sila kumibo sa mga tulong na binibigay ng China —doctors, protective equipment etc. Bakit ako?
"I pray for everyone and as Filipinos let us all pray together and healed as one! Hindi ako sumingil kahit isang centavo.