Vice President Leni Robredo continues to help in the country's fight against the coronavirus as she recently announced that her office will purchase locally developed test kits that can be utilized for mass testing.
Her office has allotted ₱14 million of its 2020 budget for test kits developed by scientists from the University of the Philippines-National Institute of Health.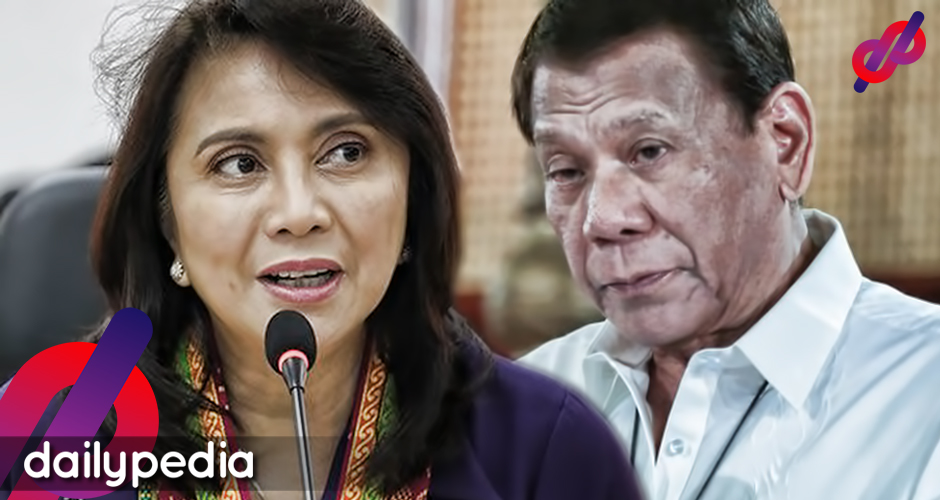 On her radio show BISErbisyong Leni, she said that the distribution of test kits are will be done sooner than later.
"Iyong na-develop na test kits ay ready na for distribution. Nakapila na kami. Uunahin lang iyong DOST (Department of Science and Technology). Kami na iyong susunod."
The local scientists were able to develop test kits that can accommodate up to 120,000 tests. The DOST's request will be prioritized first where 26,000 of those tests will be given to public and private health facilities.
The 94,000 kits that remain will be much cheaper than foreign test kits, as it will only be sold at ₱1,300 per kit compared to the ₱8,500 of the imported ones. These test kits will be sold commercially by Manila HealthTek Inc.
Robredo said her office can buy 10,000 tests from its allotted budget for the COVID-19 test kits.
"Hopefully within the week, we will be able to get them for distribution. But we will still coordinate with the DoH (Department of Health), RITM (Research Institute for Tropical Medicine) for proper distribution."
The mass testing will start on April 14, with a target of 3,000 tests a day, as said earlier by COVID-19 National Task Force (NTF) chief implementer Carlito Galvez, Jr.
He added that 9 accredited hospitals have been given permission to conduct COVID-19 tests.
Robredo was delighted to hear this and said that this was 'good news' since other countries have already been doing it for a while now, while the Philippines is just about to commence.
"It is definitely a step in the right direction," Robredo said in a Facebook post.
Robredo also garnered praise from the president himself.
Then Presidential Anti-Crime Commission commissioner Manuelito Luna wanted the VP to be investigated by the NBI for her relief efforts that was "competing" with that of the government's he calimed.
But in one of his public addresses, President Rodrigo Duterte said he sees no reason to do so since "Wala namang kasalanan ang Vice President. Bakit ipaimbestiga?"
This was really surprising as the two have never really seen eye to eye on several matters. The president has belittled Robredo countless times in the past, but he actually defended her for once.
Netizens couldn't believe what just happened.
https://t.co/9F54EeGmA1 pic.twitter.com/ht9shZYEIc

— Lauren Young (@loyoung) April 3, 2020
Kapuso Comedian Sef Cadayona was just happy about all this.
Yiiieeee friendship na ulit sila ni VP ayieee

— sef cadayona (@sefcadayona) April 3, 2020
https://twitter.com/TheJeromeVargas/status/1246100781624741890?s=20
Duterte has since fired Luna.
Whoa well played https://t.co/7R6XJVhmB5

— Vance Larena (@vance_larena) April 3, 2020
But hey, good job firing the PACC guy… that's something… I guess.

— Kip Oebanda (@kipoebanda) April 3, 2020
The President's defense of VP Robredo was very significent, I think. Her good works are appreciated . . . nay, nay, LOVED by all Filipinos enduring this crisis. That is, by everybody. Everybody but the paid trolls who earn money by being evil. The VP is out of the shadows now.

— JoeAm (@societyofhonor) April 4, 2020
Unity at the time of Covid 19 pic.twitter.com/mIpIhp84LN

— Harry Roque (@attyharryroque) April 5, 2020
One netizen jokingly said that the DDS are don't know what to feel about this.
https://twitter.com/edsMNL/status/1246100129435619330?s=20
Some are even saying that this might be the first time that the president has done something good for Robredo.
First time ata to.

President Duterte praises VP Leni Robredo for her efforts amid the Covid19 pandemic.

He also announced that he already fired PACC Commissioner Manuelito Luna for asking NBI to investigate the Vice President.

— Mykiru Isyusero (@mykiru) April 3, 2020
"Ito naman, may tao ako na abugado sa PACC, commissioner Manuelito Luna. Gusto nya ipaimbestiga si Leni kung bakit magsolicit. Anak ng. Kaya nung narinig ko, sabi ko, 'fire him.' As of this moment, he is no longer connected with government," said Duterte after firing Luna.
The National Investigation Bureau (NBI) has also been given the same warning by the President if they try and do any kind of investigation on the humanitarian efforts of Robredo.
Luna had said that NBI would investigate Robredo's fund drive and relief operations for COVID-19 frontliners because it was initiated to "compete with" or "calculated to sabotage" the efforts of the Duterte administration.
VP Robredo, along with her associates, was able to raise over P40 million for food and medical supplies for frontliners in over 100 hospitals and local government units nationwide.