After instructing actress Angel Locsin to stop donating sanitation tents to hospitals in Metro Manila, the Department of Health (DOH) is now saying that COVID-19 will continue to be a problem for months to come in the event that no significant interventions are done.
On Monday, Health Undersecretary Maria Rosario Vergeire said that the health agency got the report from experts. It is very possible that the issues brought by the virus will last until January of 2021.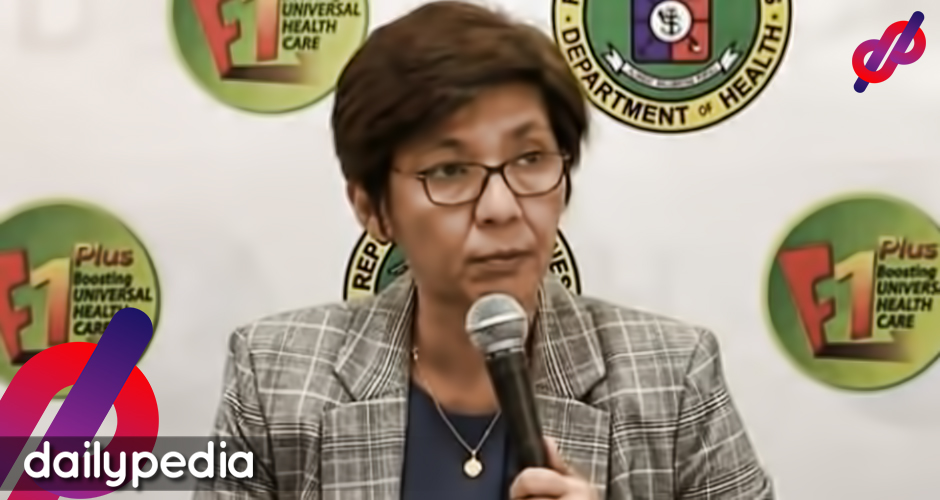 "Ang ating mga estimation galing po 'yan sa ating mga scientist, sa mga mathematician. Nagkaroon po tayo ng tatlong modelling estimates na ginawa kung saan ang timeline ranged from hanggang third quarter of the year and maybe worst case scenario base sa kanilang pag-aaral ay next year po ng January. But these are all estimations."
More suffering will be expected if nothing essential is executed.
"Ito'y mangyayari kung wala tayong gagawing intervention."
Similarly, Cabinet Secretary Karlo Nograles praised President Rodrigo Duterte for his initiative of implementing an enhanced community quarantine in Luzon.
"Take a look at the other countries, iyong mas mayaman sa atin, tingnan ninyo ang mga numero nila – iyon ang lagi naming binabalikan."
Had the president not implemented the quarantine then things would be much worse in the country.
"Kung hindi agad nag-declare ng enhanced community quarantine si Pangulong Duterte when he did, when there were people who were even saying na OA, you can only imagine how overstretched na siguro tayo kung hindi agad tayo nag-declare ng ECQ."
Vergeire said that the only measures the Philippines can do is to practice social distancing and hand washing to prevent the spread of the virus since a vaccine for it still doesn't exist.
She added that it will take approximately 18 months for the creation of a vaccine designed to fight against the new strain of coronavirus.
The Philippines currently has a total of 4,648 cases COVID-19, with 297 deaths and 197 recoveries.
The DOH's online tracker says that there are already 33,814 people in the country that have been tested.
Vergeire said the agency will procure test kits for the next three months. Starting on April 14, the agency will be looking to conduct 3,000 COVID-19 tests per day, and this will only increase to 8,000 or maybe even 10,000. The enhanced community quarantine is scheduled to be lifted on April 30.
No one is really certain of when this new coronavirus will end, even health experts have no idea.
Faheem Younus, MD, the chief of infectious diseases at the University of Maryland Upper Chesapeake Health says that there is no definitive answer to when all this would end because COVID-19 is something new and is therefore unpredictable.
History says that pandemics usually last between 12 and 36 months, and are eventually contained as vaccines are developed and distributed.
In 2009, a novel H1N1 flu, also known as the swine flu was declared as a pandemic by the WHO on June of the same year. When September came, the FDA had already approved four different vaccines, and they were administered in October. By December, anyone who wanted the vaccine had easy access to it. The CDC then said that the pandemic was over on August 2010.
But Rishi Desai, MD, a former epidemic intelligence service officer in the division of viral diseases at the CDC, says that we can't compare past pandemics with this new one simply because they are different.
"My expectation is that COVID-19 will continue to be a threat for a good part of 2020, and that we will start to see the page turn in 2021,"
Desai thinks that a vaccine will be created in 2021, and things will get better.
"At that point, we may have a vaccine, and we will have much more experience with this disease."
Researchers are now constantly working on creating multiple vaccines in both humans and animals. Based on previous events, researchers need one-and-a-half to two years to develop a new vaccine.
On the other hand, many believe that the severity of the virus, or the virus itself will start to slow down during spring since the spread of other types of coronavirus tends to peak between December and March.
But Sandra Kesh, MD, an infectious disease specialist and deputy medical director at Westmed Medical Group in Purchase, New York, says that there is no certainty to that.
"It's hard to know which way this virus will go," she said.
"Because this is a new virus, those who have not been infected (the vast majority of the world) have no immunity to it.
"If enough people in a community get sick at the same time, this could overwhelm our health-care resources and disrupt the everyday processes in life we all rely on like going to school, work, shopping centers, and public gatherings."