Multimedia artist Sam Morales trends after allegations of catfishing made against her went viral.
Several members of the LGBTQ+ community tweeted about their experience being victimized by Morales. 
Celebrities shared their thoughts regarding the actions of Morales. 
Multimedia artist Sam Morales trended on Twitter Philippines for the wrong reason.
Her name trended after a transwoman shared her alleged catfishing story that Sam planned as a revenge for her troubled past involving the LGBTQ+ community.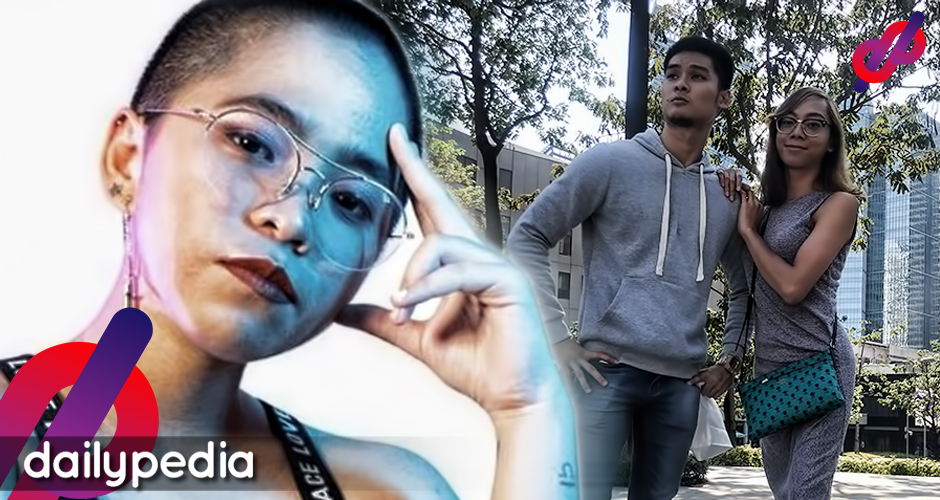 On a Twitter thread, a college student from Cebu named Jzan Vern narrated her encounter with Sam and a guy who first introduced himself as Bill Iver Reyes. Jzan and Bill first connected through the Tinder dating app.
Their supposedly casual encounter turned into a friendship then flourished into a long-distance relationship as Bill is from Manila. Jzan admitted that she had trust issues from the start as she was catfished in the past.
The couple planned to meet as Bill wanted to stay in Cebu with her.
Fast forward few weeks later he mentioned coming to Cebu for work. Ofc i got excited kasi finally we're meeting up but nervous at the same time. Ive had many experiences with catfishing so obv i had my doubts. Lagi ko tinatanong "you're really coming diba?" "Ure not a poser diba"

— Jzan Tero (@JzanVern) March 30, 2020
But Jzan's trust was shaken when their plans failed to happen as Bill suddenly disappeared and blocked her on Viber and unmatched her on Tinder. Bill's "cousin" Sam, messaged Jzan and said that the former wasn't able to come to Cebu because of a family emergency.
Literally after i showered, wala na. Blocked na ako sa viber, inunmatch na ako sa Tinder and i was mad AF. Ofcourse he's fake lol Naluha ako kasi naging close kami after weeks of talking. Tapos poser pala. I was right all along…until… pic.twitter.com/JGLSyleb8f

— Jzan Tero (@JzanVern) March 30, 2020
He also videocalled called her to prove his identity.
So at that point i was convinced he's 100% a poser… UNTIL! He videocalled me. (I forgot to turn on the mic but basically ini-in your face niya ko na "hoy di ako poser")At that point I WAS CONFUSED AF. Tang ina? Ano yun. pic.twitter.com/Obwvys162p

— Jzan Tero (@JzanVern) March 30, 2020
Their relationship was like a rollercoaster ride but despite several disappointments, Jzan decided to fly to Manila and meet Bill. When they finally met, she thought that it would be worth the trip but it turned out to be a nightmare. Bill left her at the airport without an explanation.
Her friends helped her track the guy and they were able to identify the man. His real name is Bilko Argana and he's a freelance model. Heartbroken, Jzan went back to Cebu.
Bill contacted her again and apologized, saying that he only hid his identity because he thought that their relationship would be just for fun and when it started to get serious, he became afraid. He then proceeded to make her think that aside from his identity, everything was real, including his feelings.
"Minahal na kita, and natakot ako na mawala ka if i told you the truth. I lied about my family as well because i didnt want then na madamay. But EVERYTHING ELSE IS TRUE. Totoo lahat ng nararamdaman ko. Yung pangalan at sa pamilya ko lang talaga". (Non verbatim)

— Jzan Tero (@JzanVern) March 30, 2020
And yet again, they patched things up and continued the relationship. After several months Jzan went to Manila to visit her friends so she asked Bill if they could meet. But he agreed only if he could come with his cousin Sam.
So they met, had lunch, and decided to go back to her hotel room to talk.
Sam WAS THERE the entire time. Idk why pero she would push us to take photos all the time. Here are a few lol pic.twitter.com/IphXchmu0m

— Jzan Tero (@JzanVern) March 30, 2020
When Sam left and they were alone, Jzen was put off because Bill refused to kiss her. When she got annoyed, she proceeded to end the relationship because she lost too much already. But Bill suddenly decided to have sex with her.
He came and then said to me "masaya ka na?" I WAS LIKE TANG INA?!?! You fucked me. I just wanted a kiss. Anong MASAYA NA BA AKO?!?!? I came back to my senses we dressed up and I sat down with him. "What the fuck is going on? Ano ba to?"

— Jzan Tero (@JzanVern) March 30, 2020
After their sexual encounter, Bill finally spilled the truth and said that all those months, Sam was pretending to be Bill and was the one texting Jzan. Apparently, he was only Sam's assistant and she just gives him freelance modeling jobs. He agreed to do it for fear of losing a job.
"Si Sam… si sam lahat.. hindi naman ako yung kausap mo. Si sam… " And it started hitting me. FYI SA VIber lang talaga yung commu namin. Even after he added me on fb ayaw niya sa messenger kasi nasanay daw siya samin na sa viber lang kami lagi.

— Jzan Tero (@JzanVern) March 30, 2020
After Jzan went back to Cebu, she confronted Sam and asked her the reasons behind the manipulation. Sam apologized and told her that she had a traumatic experience with gay people before. In revenge, she plotted everything and made gay and trans people fall in love with a fake identity.
Jzan's story went viral. Along with the support of the LGBTQ+ Community, more and more victims of Sam came out and told their story. Some of them were those who treated Sam as their friend even before everything happened.
https://twitter.com/ishsexi6/status/1244791212936060928
I am standing up not just for myself but for all those trans who have been victimized by this disgusting act ; I am a Victim of Catfishing by Sam Morales and i chose to stand up and help stop this!

— Josh Dela Rosa (@illuminaticurls) March 30, 2020
I was a victim of Sam Morales too. We matched on Tinder and moved our converstion to Viber, we talked for a while and even exchanged compromising photos and videos thinking I was speaking to Bil. I knew her and was friends with her mom wtf! #SamMoralesIsOverParty pic.twitter.com/B41U3lv6hm

— Sood Ali (@soodvianzonali) March 30, 2020
SAM MORALES AND BILKO VICTIMIZED A STRAIGHT FEMALE FRIEND

— Seru Singma (@serusingma) March 30, 2020
The first victim of Sam Morales was her gay high school teacher, I think.

This should bring her victim count to at least 5.

Ang lala. She's been this cruel since HS. Definitely a sociopath.#SamMorales pic.twitter.com/N0vArbGBCc

— DeeDee Holliday #MassTestingNowPH (@deedeeholliday_) March 30, 2020
Miss Steph Santiago From Orani Bataan another Victim of this BULLSHIT SAM MORALES!!! pic.twitter.com/bWLGWEc09f

— ; (@lahingpalaka) March 30, 2020
This same Guy was used to Catfish my bestfriend! Wow SAM MORALES just wow https://t.co/m8Bfxqgc53

— ; (@lahingpalaka) March 30, 2020
https://twitter.com/dnlldreeewr/status/1244640888229265409
Here's anothe story about her this is my mom! She was manipulated by Sam, by actually telling her na May Cancer daw ang Nanay nya and my Mom as a Cancer Survivor helped her. Even raised funds for her mom then lahat pala yun ay Gawa Gawa lang! pic.twitter.com/SZ84RahyTB

— ; (@lahingpalaka) March 30, 2020
As promised 2nd Story of the day! (Print Screen ko nalang ha pagod ako magtype mga mami)

Jake Reyes and 15 year old trans pic.twitter.com/qS3LpyXT0f

— ; (@lahingpalaka) March 31, 2020
Hs Teacher Catfished Fiasco here is the tea! Thread! pic.twitter.com/hPDl6Dir3t

— ; (@lahingpalaka) March 31, 2020
More on the Sam Morales saga and her serial catfishing.

This victim predates her high school teacher.

The source requested to remain anonymous.

Ang lala.#SamMoralesIsOver pic.twitter.com/AENSDiFf6z

— DeeDee Holliday #MassTestingNowPH (@deedeeholliday_) March 31, 2020
The story has also reached celebrities and they began calling out Sam and cheering on Jzan as she recovers from the traumatic experience.
Hustisya para sa Pilipinas at kay Jzan

— JANINE ✨ (@janinegutierrez) March 30, 2020
Just finished reading the entire thread, galit na galit ako. The emotional manipulation is a whole new level, and what happened to Jzan should be counted as rape!!!! Sam Morales should pay for this! https://t.co/jUDM34jOWB

— Benedict Cua (@benedict_cua) March 30, 2020
Whatever reason you have isn't valid to hurt an innocent person, Sam Morales!

— Chienna Filomeno (@ChieFilomeno) March 30, 2020
Damn I'm so ready for Jzan's #glowup https://t.co/bA3TQp6IOO

— Ivan Dorschner (@ivandorschner) March 30, 2020
https://twitter.com/bjpascual/status/1244632346113921030
Hello po sa mga kaibigan natin sa fashion industry. Hindi niyo deserve ang isang Sam Morales. You are all working hard tapos babahiran lang ng kadumihan ng isang babaeng ito. DON'T HIRE SAM MORALES!!! LET HER SUFFER!!!! JZAN DESERVE BETTER!!! LET'S PROTECT OUR TRANS FAMILY!!! https://t.co/n6rm1IOkLj

— mimiyuuuh (@mimiyuuuh) March 30, 2020
Sam Morales has yet to release a statement regarding the matter.