A netizen tweeted about a waiver that the DOH is allegedly making volunteers sign.
She said that it frees the government of any responsibility in case the volunteer contracts COVID-19.
DOH denied the rumors.
On March 29, a netizen named Zabrina Malto tweeted about an alleged waiver that the Department of Health (DOH) is making medical volunteers sign before joining the battle against the coronavirus disease 2019 (COVID-19).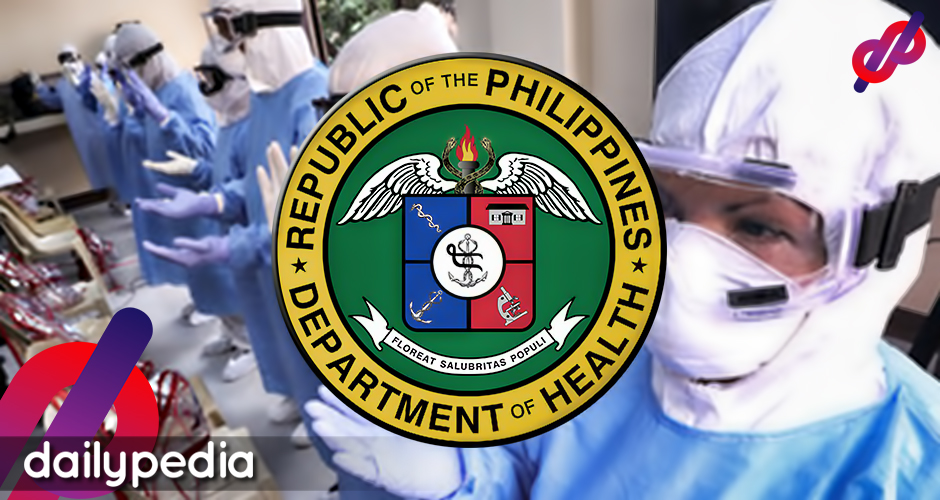 She said that eight molecular biologists were set to start the day but were first ordered to sign a waiver that claims that DOH is not responsible just in case they acquire the disease.
https://twitter.com/zabrinamalto/status/1244213901002080258
It was also rumored that the waiver contained a non-disclosure agreement and 20 years confidentiality bond that results in a Php500,000 penalty if violated.
This is why my sis didn't sign up. May kasamang non- disclosure agreement as usual and it is 20 years confidentiality bond and penalty for half a mil for a breech. https://t.co/R3KsQQpK3h

— 💭 (@immerFasziniert) March 30, 2020
Netizens reacted and said that the DOH must pay the molecular biologists as they didn't work hard for so many years to be treated so low.
DAMN YOU @DOHgovph pay those molecular biologists!!!!! Their expertise is not something you learn overnight!! ONLY FEW SCHOOLS OFFER MOLECULAR BIOLOGY! Some offers it via Masters Degree! That's how difficult to be one is! STOP TREATING THEM SO LOW!!! https://t.co/y34q9T7L6s

— Lucifer X-ray (@kmivn_) March 29, 2020
"Basura ang rehimeng Du30," a Twitter user wrote.
https://twitter.com/imkellybautista/status/1244492872298061825
Another cried out that it is "exploitation" and the government is "perfectly capable" of compensating the scientists.
This. Is. Exploitation.😡😡
It disgusts me knowing how the government is perfectly capable of fairly compensating these scientists but it chooses not to.😡😡 https://t.co/iWHiPbh0lm

— Angelo Victoria (@gelomerase) March 30, 2020
This is abuse. After molecular biologists get their degrees, there is nothing for them here. Even in the one time the country finally recognizes their value, they're "volunteers." And if viral exposure kills them, nothing! Man, if you make it out alive, make a plan to leave. https://t.co/4AgPdC3yho

— Garrick Bercero (@garrickbercero) March 30, 2020
Tonyo Cruz pointed out that the Php265 billion that was given to President should be enough to pay the frontliners fairly.
There should be enough money in the P275-billion given to Duterte to protect, equip, compensate and insure our molecular biologists. https://t.co/71qsy15Wj6

— Tonyo Cruz (@tonyocruz) March 29, 2020
"This crisis is exposing how the government treats scientists and other frontline workers as expendable tools without fair treatment," Kent Sorgon cried out.
I know "Para sa bayan" is a noble cause, but they deserve protection and just compensation kahit volunteer sila. This crisis is exposing how the government treats scientists and other frontline workers as expendable tools without fair treatment.

Shame on you, DOH! https://t.co/Qd5u55mxDI

— Kent Sorgon (@kntsrgn) March 29, 2020
Other netizens expressed their confusion as to why the DOH is making volunteer sign waivers and fail to offer them the proper compensation for the dangerous task they agreed to do.
People are already volunteering to work, to do more than what is expected of them because of your shortcomings. Tapos you'll make them sign waivers saying you wont be responsible for them?! Seriously?! They do this job because you didn't do yours in the first place. https://t.co/wfINOKlhCO

— Debbie Martinez (@debeybeh) March 30, 2020
WTF is that waiver for @DOHgovph?? These people volunteered IN GOOD FAITH, DESPITE THE RISKS.Di sila pumunta dyan para pagkakitaan ang liabilities! They're there bcos we need their expertise!

Emergency to, u should have their backs if they contract #COVID19PH #FrontlinersPH https://t.co/NXLvujp1Dw

— MrsHan (@MoxieLi) March 30, 2020
why DOH? why? https://t.co/1xhUAMZgdi

— tippi de la rosa (@mystique22810) March 30, 2020
Filipino scientists don't deserve this. Tsk. https://t.co/LnDFG2IWNj

— Angelo (@nglbryn) March 29, 2020
What's with the waiver @DOHgovph? Explain. https://t.co/GAZIaz9UyH

— abominableparadox (@abominableprdox) March 30, 2020
In a televised briefing on March 20, DOH Undersecretary Maria Rosario Vergeire denied reports that volunteers are made to sign waivers.
"Gusto po naming linawin dito sa DOH: Hindi kami nagre-require na pumirma ng waivers ang ating mga volunteers," she stated.
She explained that the volunteers are made to sign an agreement that states that it's their intention to serve as such.
"Nakasaad din po na kinikilala ng DOH ang panganib na susuungin ng isang volunteer kung kaya't sila ay nararapat mabigyan ng kaukulang benepisyo sa ilalim ng Bayanihan to Heal as One Act."
DOH also apologized for their Php500 offer for the volunteers. The agency added that they will look into increasing the compensation for their health workers.