If there's one fanbase that you shouldn't mess with, it is the K-Pop and K-Drama fans—those who are into Korean Music, Korean Drama, and their popular culture.
Their fanbase is one of the biggest in the Philippines, and according to a research study from the Ateneo De Manila University, the fandom here in the Philippines has become a full-blown culture on its own.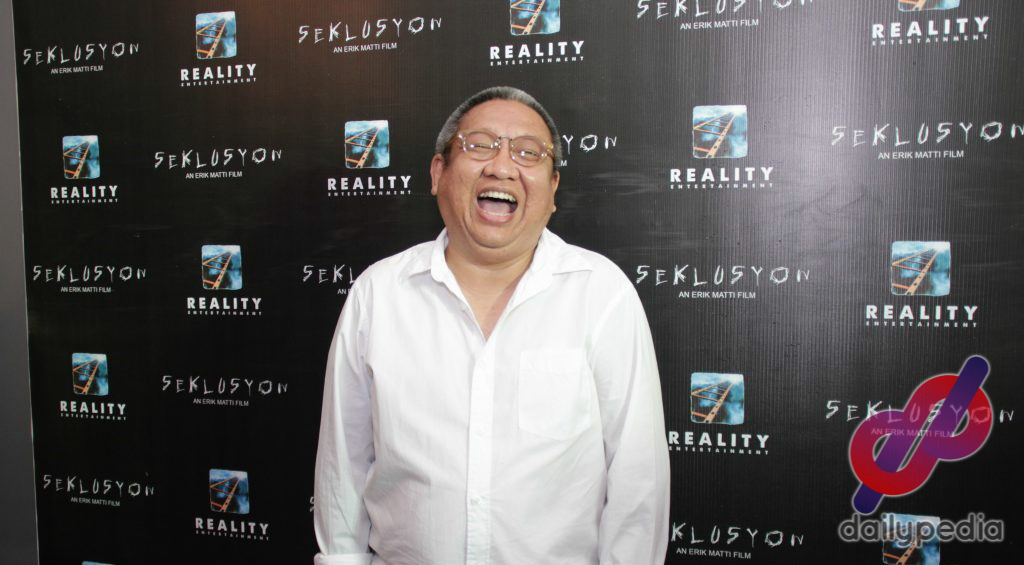 It was no surprise then when Netflix showed their "Top Ten Most-Watched Shows" in the Philippines, half of which were Korean dramas.
The breakdown, unfortunately, didn't please renowned director Erik Matti who describe Koreanovelas as "faux Cinderella stories" with Belo-fied actors".
In his context, "faux Cinderella stories" referred to the dramatic plots of Korean dramas, and "Belo-fied" would mean celebrities who have undergone cosmetic procedures to enhance their looks.
https://twitter.com/ErikMatti/status/1250033670934552579?ref_src=twsrc%5Etfw%7Ctwcamp%5Etweetembed%7Ctwterm%5E1250033670934552579%7Ctwgr%5E&ref_url=https%3A%2F%2Fwww.gmanetwork.com%2Fentertainment%2Fshowbiznews%2Fnews%2F62112%2Ferik-matti-describes-k-dramas-as-faux-cinderella-stories-with-belo-fied-actors%2Fstory
He mentioned in his Tweet about how the Filipino dramas are outperformed by these Korean dramas, citing that "…our [Filipino] movies and tv are doomed in the future". Out of the top-ten list on Netflix, Martin del Rosario-headlined Born Beautiful was the only Filipino drama that had made in the list.
The way he described K-Dramas did not please its fans. Netizens responded to his tweet by defending the genre, saying that K-Dramas are not just about love and cheesy stories, but it does provide a sense of variety.
A Twitter user by the name of pips eye said that, "Kdramas are more than just a love story"
don't expect us to watch low quality content, when even the CPR can't be executed as it should be.
Kdramas are more than just a love story Direk Erik Matti

— pips eye (@pipseye) April 17, 2020
And to prove that it is more than just "faux Cinderellas", Maiiya Kakei gives reference to Reply 1988 and Chicago Typewriter that isn't all about love stories but had a deeper meaning into it.
The top 10 most viewed are for entertainment, for escape. They do not represent Kdrama as a whole. Reply 1988 and Chicago Typewriter are just a couple of kdramas you need to see to get rid of the notion that kdramas are all based on faux Cinderella stories. Also, –

— Maiiya Kakei (@rmfoxm) April 16, 2020
Jonas Roque points out Itaewon Class. A 2020 Korean TV series about an ex-convict and his friends who work on their dreams of a street bar and making it into reality. Jonas cited that Itaewon Class tackles social injustice, racism, class differences, and transgender issues.
Itaewon Class which is filed under "K-drama galore", tackles social injustice, racism, class differences, and transgender issues, more than a love story if we're not close-minded. I get your frustration but one might pick up a gem from that list.

— Jonas Roque ➐ (@jonasrookie) April 15, 2020
Otherwise, he understood Erik Matti's frustration seeing how foreign movies dominated the landscape on Netflix Philippines. But Jonas suggests that one might pick up a gem from that list, suggesting that the director had missed a mark.
A point that a Twitter user vea brought up is that it is about time that the TV and movie industry in this country evolve.
Instead of understanding and studying why kdrama is a hit for filipino viewers, direk erik matti chose to be bitter and whine on petty things. It's about time that tv and movie industry in the philippines evolve. Don't blame us for your trash contents.

— vea (@mapother47) April 17, 2020
Speaking of how Filipino dramas must evolve, one suggested that filmmakers must change their way from the traditional clichè plot of mistresses and exaggerated violence and of casting the same love teams again and again.
KDrama series/movies might tie up with Filipino teleseryes/movies if ONLY our writers and directors know how to create good storyline and lessen the clichè plot of mistresses, damsel in distress, exaggerated violence and the undying LOVE TEAM LOVE TEAM! Erik Matti please make one

— Jaymarc Verce Buan  (@TheNewestMakoy) April 17, 2020
LALA cited K-Dramas' attention to detail like in their medical-themed series such as the 2016 Korean drama series, Dr. Romantic.
erik matti: "Netflix shows us how our movies and tv are doomed in the future"

then how about those accurate and well portrayed medical themed kdrama? not to mention it inspired a lot of young viewers pic.twitter.com/TgTilZJLgI

— LALA (@ailujarab) April 17, 2020
Ma'amSyj said Filipino films lack budgets and the courage to produce brilliant titles, contrary to how courageous and well-funded Korean dramas are.
https://twitter.com/MaamSyj/status/1250204375189839878
Alden-Robell pointed out how Erik Matti tried to uplift the Philippine Cinema with his films like On The Job and Buybust and that he has the right to voice his opinion.
Erik Matti directed On The Job and Buybust which have been one of the rare films that have pushed Philippine cinema into a better light
you bashed him because he tweeted that kdrama sucks and used his film "gagamboy" to degrade his opinion

Why… Isn't he allowed to.. Speak???

— Alden-Robell (@aldenrmd) April 17, 2020
While many point out the cliched scripts and tired plots as the problem with Filipino TV shows and movies, it cannot be denied that there is still a huge audience for this.
Also, most of the Filipino content we see on Netflix has been seen on free-TV already.
Actually limited din kasi ang Filipino series sa Netflix. Try adding local series like Encantadia, Super Inggo, Mulawin, etc, and if possible, new series na partnered sa Netflix sa application.

You can't blame the people for their taste in a platform na limited ang local brand.

— Mar(x)c (@Mrcxism) April 17, 2020
One Twitter user by the name of Mar(x)c sees this point, seeing the limited selection of Filipino titles.
In the end, you cannot just favor a single genre just because it conflicts with yours. K-Dramas, like the Filipino ones, are created to entertain us, not to build an argument of which one seems better than the other.