Researchers said that they found paper towels significantly more effective than jet dryers when it comes to removing microbes. 
When you look at tips on how to prevent yourself from acquiring the coronavirus disease (COVID-19), you'll see a lot of things regarding handwashing and sanitizing.
But a study found one more thing that can also be used to avoid the spreading of the virus: paper towels.
According to a study published on April 14, disposable tissues are better than jet dryers when it comes to removing pathogens missed by ineffective washing. Global health authorities have highlighted the importance of handwashing with soap and water as it kills tens of thousands of virus particles.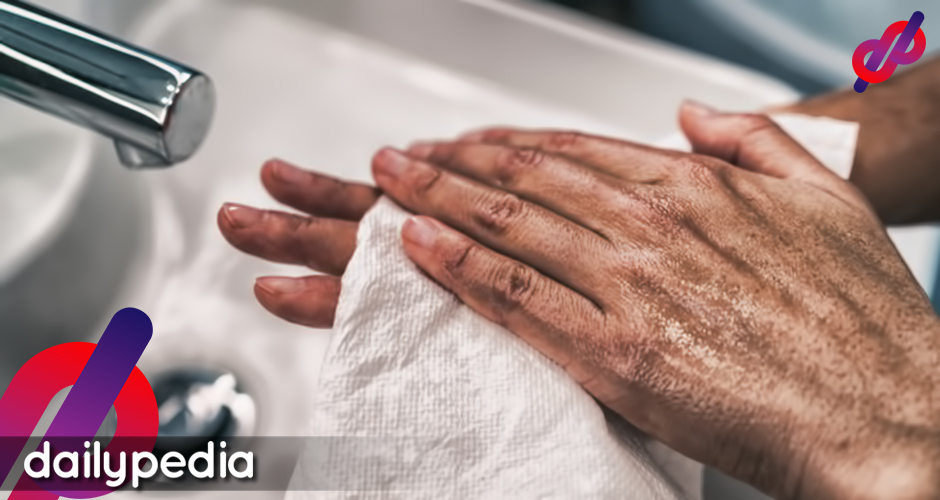 The study was carried out by researchers from the United Kingdom led by Dr. Ines Moura from the University of Leeds, Duncan Ewin, and Professor Mark Wilcox, Leeds Teaching Hospitals NHS Trust.
They noted that drying was important to minimize the spread of microbes, including COVID-19 since failure to do so increases transfer to surfaces and opportunities for transmission and spread.
The authors from Yorkshire investigated if there were differences in virus transmission from the toilet to the hospital environment depending on the hand drying method. The four volunteers simulated contamination of their hands using a virus that infects bacteria and is harmless to humans.
Their hands were not washed after contamination in order to simulate inadequately washed hands. Their hands were dried using either paper towels or jet air dryers.
Samples were collected from the public and ward areas after the volunteers exited and found that both drying methods did significantly reduce the contamination of hands. But for 10 out of 11 surfaces monitored, they found greater contamination from jet air dryer users than paper towel users.
"We believe that our results are relevant to the control of the novel coronavirus that is spreading at pace worldwide.
"Paper towels should be the preferred way to dry hands after washing and so reduce the risk of virus contamination and spread," said the researchers.
The research was supposed to be presented at this year's European Congress on Clinical Microbiology and Infectious Diseases in Paris this month.
However, due to COVID-19, the event was canceled.