The government ordered a community quarantine in Metro Manila to contain the spread of COVID-19.
Despite the urgency and seriousness of the novel coronavirus (COVID-19) situation in the country, it's not a surprise that Filipinos still found a way to lighten up the mood even by just a little bit.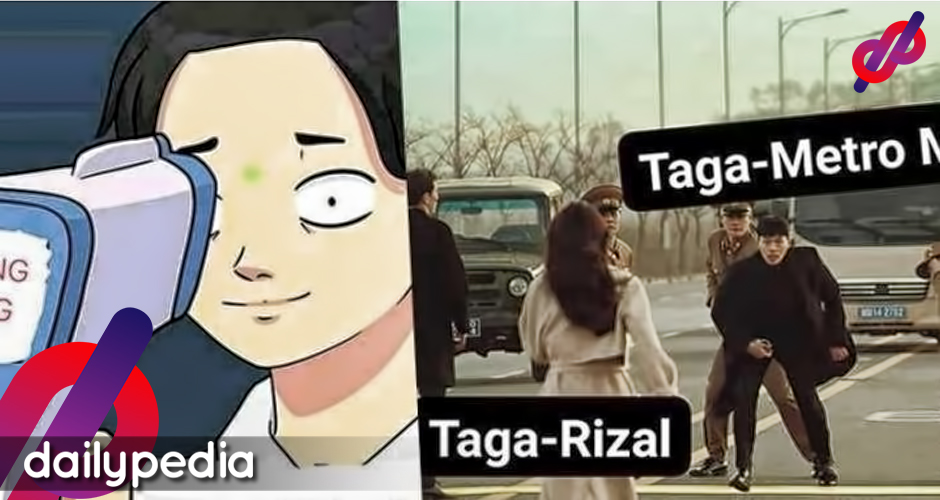 Netizens have come up with different memes and jokes to express their feelings regarding the Community Quarantine that President Rodrigo Duterte announced on March 12 during his press conference.
One of the things being compared with the situation is the viral Korean drama, Crash Landing on You where the main characters are a South Korean socialite and a North Korean soldier.
ikaw na taga-Laguna at ang jowa mong taga-QC at March 14, 11:59 PM:pic.twitter.com/q2gQbWiC2r

— Marco Terrado (@_jmterrado) March 12, 2020
Here's another meme demonstrating how close yet so far Marikina City is to San Mateo, Rizal.
https://www.facebook.com/photo.php?fbid=10216381763280292&set=a.3846869933865&type=3
Classes and graduation rites have also been suspended and canceled because of COVID-19. Some classes have opted to hold their sessions online but what about the commencement ceremonies?
gRaDuAtIon.mp4

Mommy! Daddy! Graduate na po kami!!! #RoadToBlackboard2020#RoadToQPAV2020#OnlineGraduation2029 pic.twitter.com/Tuf67NjIOK

— Moi (@mdcarta) March 12, 2020
Not everyone who is purchasing a lot is panic buying.
https://www.facebook.com/photo.php?fbid=3130855103600645&set=a.618358368183677&type=3
Almost all mass gatherings and events in the next two months are being either postponed or canceled.
Starting to get bored? Here's a COVID-19 Quarantine playlist for you.
https://twitter.com/maleedus/status/1238007597371801600
A Twitter user asked as to what business does the Philippine National Police have when it comes to the community quarantine.
ANONG GAGAWIN NILA SA CORONA??? ICA-CATCALL?????? https://t.co/2PQnD4KItg

— Cam G (@ma_camilleee) March 11, 2020
Talk about a quality tweet.
COVID spelt backwards is DIVOC and what DIVOC going on

— Ravaska Rampersad (@ravaskar) March 12, 2020
A perfect summary of the government's decision making skills when it comes to the community quarantine.
I ain't even gonna watermark thisEdit: didn't expect this to blow up like this, so I'll take this time to say stay safe everyone, wag maghoard ng mga gamit, at wag masyado seryosohin ang mga memes

Posted by Tim Santamaria on Thursday, March 12, 2020
It's never a bad time for some hugot.
Nice one.
https://www.facebook.com/spanky.hizon.enriquez/posts/10157969005446113
As of writing, the total number of CONVID-19 cases in the Philippines has risen to 64.